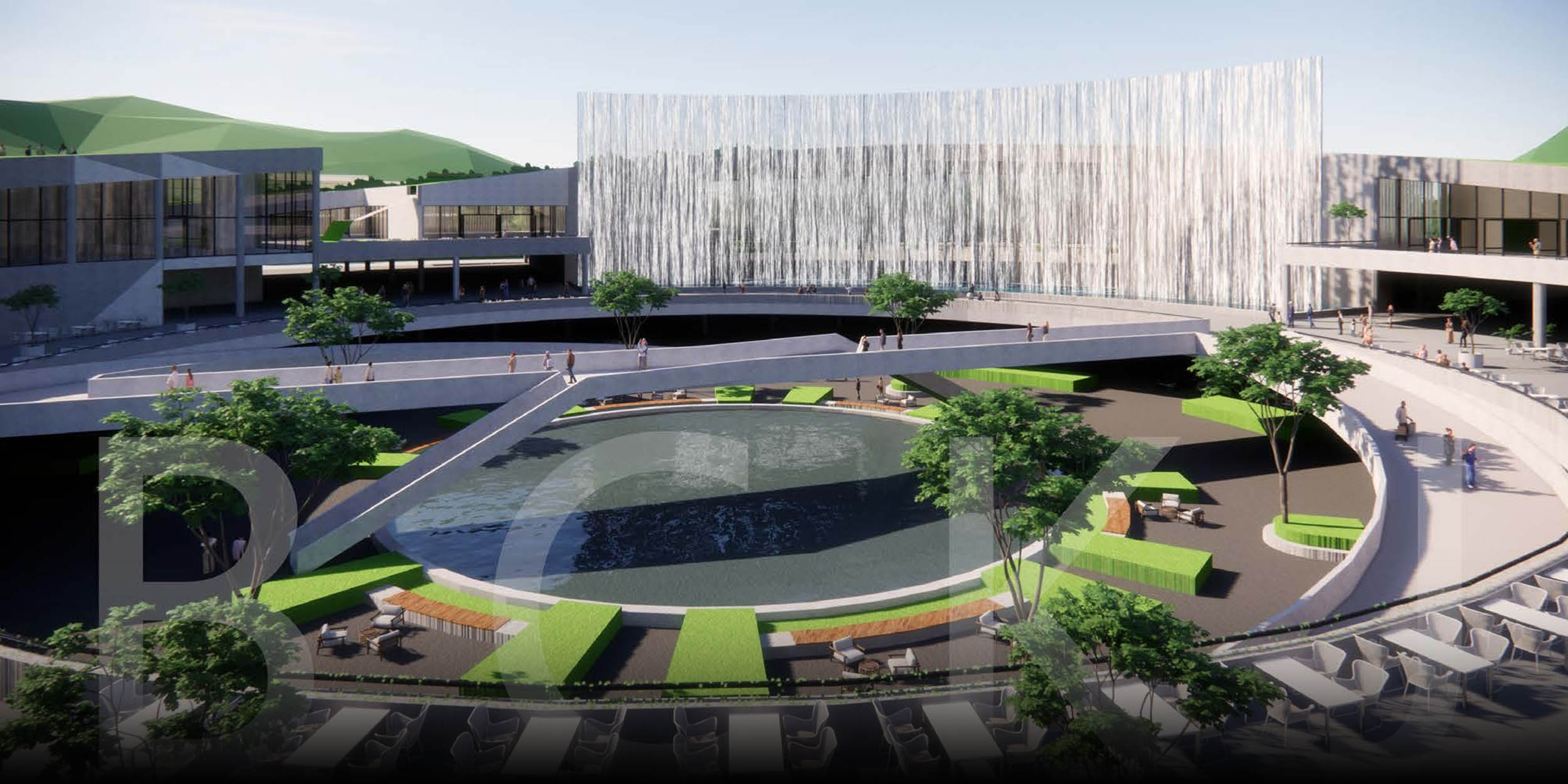 NEWS
Chinese Tourist Spot Accused of Copyright Infringement
An architect studio claims those responsible for the new visitor center at Huangguoshu Waterfall started construction without its knowledge and are yet to pay them.
One of China's famous tourist spots is being accused of infringing intellectual property rights after using design drawings for its new visitor center without the knowledge of the architectural studio in question.
Beijing-based BCKJ Architects said that the studio was tasked with designing the new visitor center in 2021 and had submitted the sketches for the project, the company said on the microblogging platform Weibo on Wednesday. However, the local government in the city of Anshun responsible for the project proceeded with construction without informing the architecture studio.
"Please respect the intellectual property rights of creators and bring us justice," BCKJ Architects wrote on Weibo, adding that they haven't been paid for their work yet.
Huangguoshu Waterfall, in the southwestern province of Guizhou, is the largest waterfall in China, attracting millions of tourists annually. The spot, described as "grand" and "spectacular" in elementary school Chinese textbooks, has been a must-go place for many.
Responding to the accusations, Han Qing, chairman of the Huangguoshu scenic spot, told Sixth Tone on Thursday that the department responsible for cooperating with the architect studio was looking into the matter and declined to give more details.
Cases involving intellectual property rights violations are a common occurrence in China. They have included anything from a domestic clothing brand using Shaolin Temple's trademark to top international entertainment companies suing Chinese apps for copyright violations.
Last year, China's top court vowed to strengthen the protection of intellectual property to "establish a foundational system for all-around innovation." The country has handled over 2.7 million related lawsuits since 2013, with an average annual increase of 24.5%.
In recent years, authorities have taken several steps to protect intellectual property rights. In 2020, the country urged a crackdown on unauthorized music on short-video platforms, and the founder of popular piracy website YYeTs was jailed for over three years for copyright infringement the following year.
The accusation against Huangguoshu Waterfall has drawn attention on social media. Many Weibo users said that they support the studio defending its rights and attacked the infringements.
"If even government departments and state landmarks are taking people's designs for free, how can we defend our rights?" questioned a netizen regarding the issue.
Editor: Bibek Bhandari.
(Header image: The effect drawings of Huangguoshu Waterfall Visitor Center by BCKJ Architects. From @别处空间建筑设计 on Weibo)