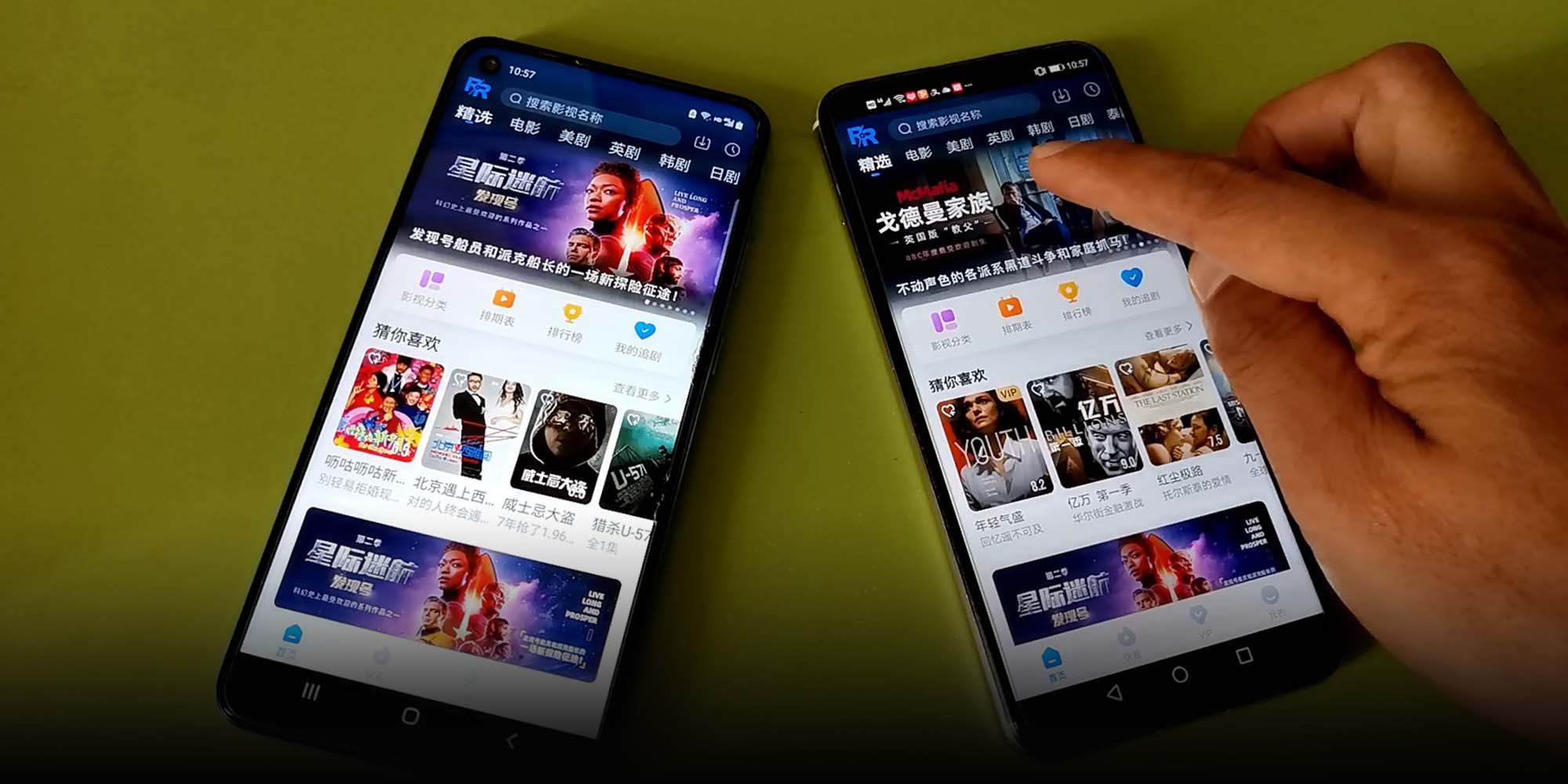 NEWS
Netflix, Disney, Amazon Sue Chinese App for Copyright Violations
Renren Video — the streaming service in question — has faced dozens of similar lawsuits over the years.
Multiple overseas entertainment giants including Netflix, Disney, and Amazon have sued Renren Video, a hugely popular Chinese streaming app, for copyright infringement.
Shanghai Zhongduomei Network Technology Co., the parent company behind Duoduo TV, previously known as Renren Video, has been accused of copyright violations by eight original content providers, according to an update of the company's legal records on Tianyancha, an enterprise information database.
The cases — filed by Universal Studios, Paramount, Warner Bros, Sony Pictures, Twenty-First Century Fox, Amazon, Netflix, and Disney — have been filed in a Shanghai court, the platform said.
With many global streaming services still inaccessible in China, most Chinese viewers have turned to websites like Renren Video over the years to watch overseas shows and movies.
And despite major domestic streaming services like iQiyi, Tencent Video, and Youku expanding their content, Chinese audiences continue to use more niche apps and even unauthorized websites for global video content.The legal dispute triggered several debates with mixed reactions on social media. On Monday, a related hashtag garnered more than 100 million views on the microblogging platform Weibo.
"Am I going to lose my last happy place?" wrote one user. "But what else can you do? They are infringing on others' copyrights," replied another.
Founded in 2014 as a content community for American TV dramas, Renren Video evolved from YYeTs, a group in China specializing in providing dubbing and downloading services for shows and films produced overseas.
With such content through official channels being scarce, YYeTs, founded in 2003, surged in popularity for its wide variety of offerings which were free and had subtitles, though most available content was unauthorized. Three years into operations, YYeTs was hived off from the business, after the company in a statement claimed "differences in operational mindsets."
Since then, both companies have struggled to stay afloat as copyright protection in China grew stronger. While YYeTs pivoted to its dubbing service, Renren focused on user-generated content after launching a short video section and raising funding from Chinese tech giants including Baidu, Xiaomi, and Kuaishou.
"Basically, all the content on our platform is generated by users, as they gather here based on their own interests," Renren Video's founder Zhou Weimin said in 2017. At that time, he had added that the company would expand its content ecosystem by developing more original content, while also positioning itself as a community to discuss foreign culture.
But their legal troubles increased, as did the cost of purchasing the rights to unauthorized content available on the platform. Renren Video even changed its name to Duoduo TV in an attempt to distance itself from controversy.
Over the past few years, however, the operating company has faced dozens of lawsuits related to copyright infringement by its domestic counterparts, including Bytedance, Tencent, and Sohu, according to Tianyancha records.
Things didn't work out well for YYeTs, either. Following the spin-off, the site was eventually taken down for intellectual property infringement, as a court ruled that the platform had more than 32,000 dramas and films without authorization. Zhou, its founder, was fined 1.5 million yuan ($220,000) and was imprisoned for three and a half years.
Editor: Apurva
(Header image: VCG)