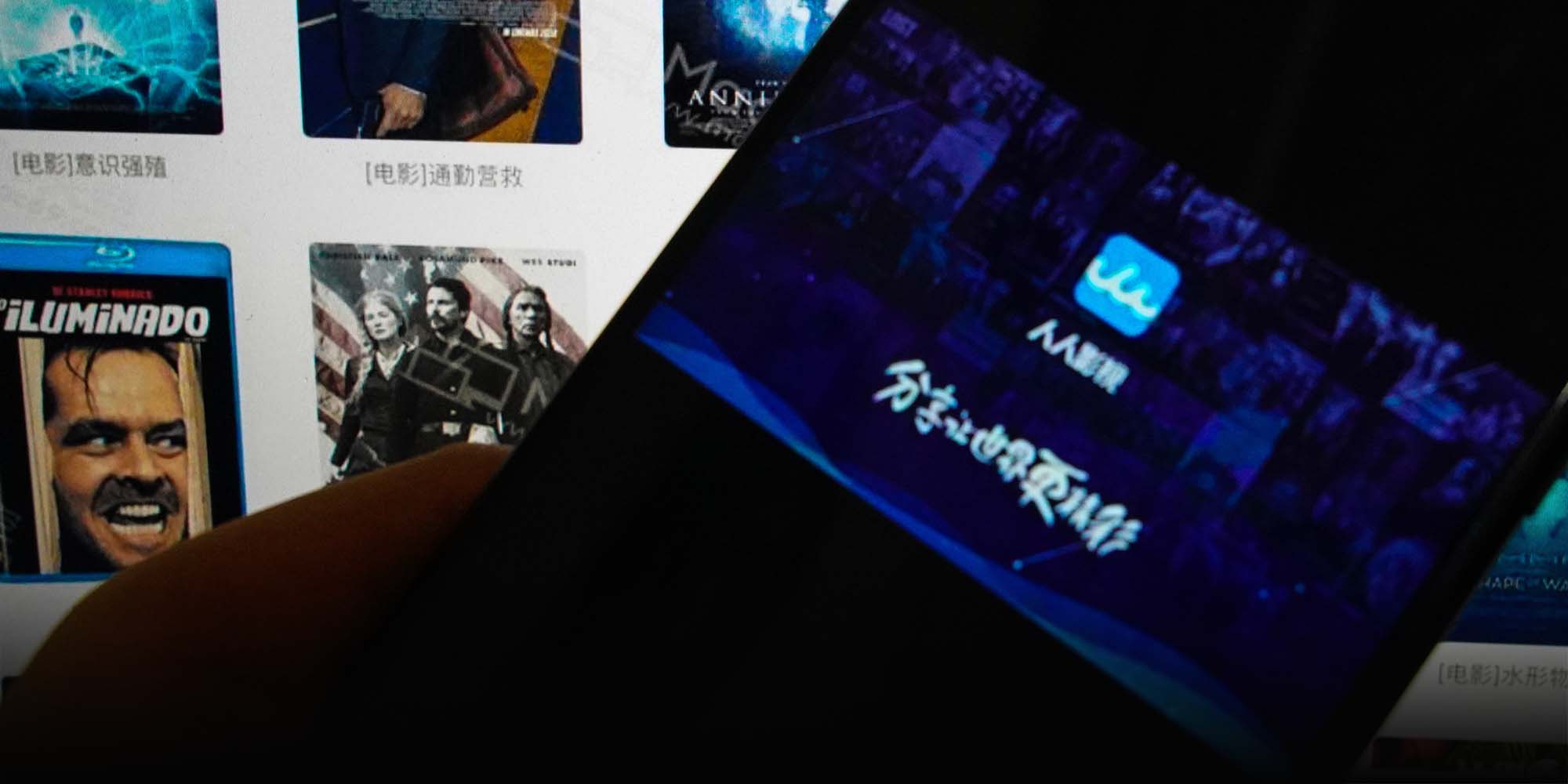 NEWS
China's Popular Piracy Website Founder Gets Over 3 Years Jail Time
Liang Yongping developed the YYeTs website and app with nearly 33,000 foreign titles.
The founder of a website specializing in providing subtitles for movies and television series was imprisoned for three and a half years after a Shanghai court found him guilty on copyright infringement charges.
Liang Yongping was found to be operating companies that downloaded unauthorized foreign films and television shows and then subtitled them in Chinese before re-uploading titles to domestic servers, according to court documents from the Shanghai No. 3 Intermediate People's Court. In a joint operation, police in several provinces had arrested 14 suspects, including Liang, in January.
Liang set up his two companies in the central city of Wuhan — while the parent company was in Shanghai, where the trial was held — in 2018 and ordered his staff to develop the website and app for Renren Yingshi Subtitle Group, also known as YYeTs, according to the court. Police found the now suspended website hosted nearly 33,000 unauthorized films and TV shows and had amassed over 12 million yuan ($1.8 million) through membership fees, advertising, and the sale of pirated content over the past three years.
The court also slapped Liang with a 1.5 million yuan fine for copyright infringement.
Foreign movies and television shows — mostly in English — are popular in China, but the majority are not available legally. Companies like YYeTs — which operated under different names since 2003 and had over 6 million subscribers on its website — emerged to fill the gap by not just providing pirated copies online but also with Chinese subtitles, making them accessible to a wider audience.
Amid growing internet coverage and expanding piracy networks, Chinese authorities started countermeasures to combat copyright infringement as early as 2005. Four years later, in 2009, the National Radio and Television Administration — formerly known as the State Administration of Radio, Film, and Television — prohibited the dissemination of domestic and foreign films and television shows without relevant licenses online.
Last year, China further clarified in its revised Copyright Law the punitive damages that offenders would likely incur, granting more compensation to those whose rights had been infringed.
"China strictly manages publications to prevent the import of unhealthy works and works with ulterior motives," Chen Binyin, partner at Shanghai-based Boss & Young Attorneys at Law, told Sixth Tone. "Copyright ownership is not dependent on registration in China, rather, it arises automatically, upon completion of the creation of works."
Though companies like YYeTs are illegal, audiences wanting to watch foreign movies and television shows but with a limited choice of where to do so cited such sites as their only alternative.
Zhang Yating, a 29-year-old Shanghai native, told Sixth Tone that she had been able to watch some high-quality, classic cinema through the platform, which otherwise would have remained obscure. Those movies and TV shows also helped her to sharpen her English language skills.
"China is paying more attention to copyright issues, so I foresaw that this day would come sooner or later," she said. "But our demand for foreign TV shows will not disappear. "
Editor: Bibek Bhandari.
(Header image: IC)