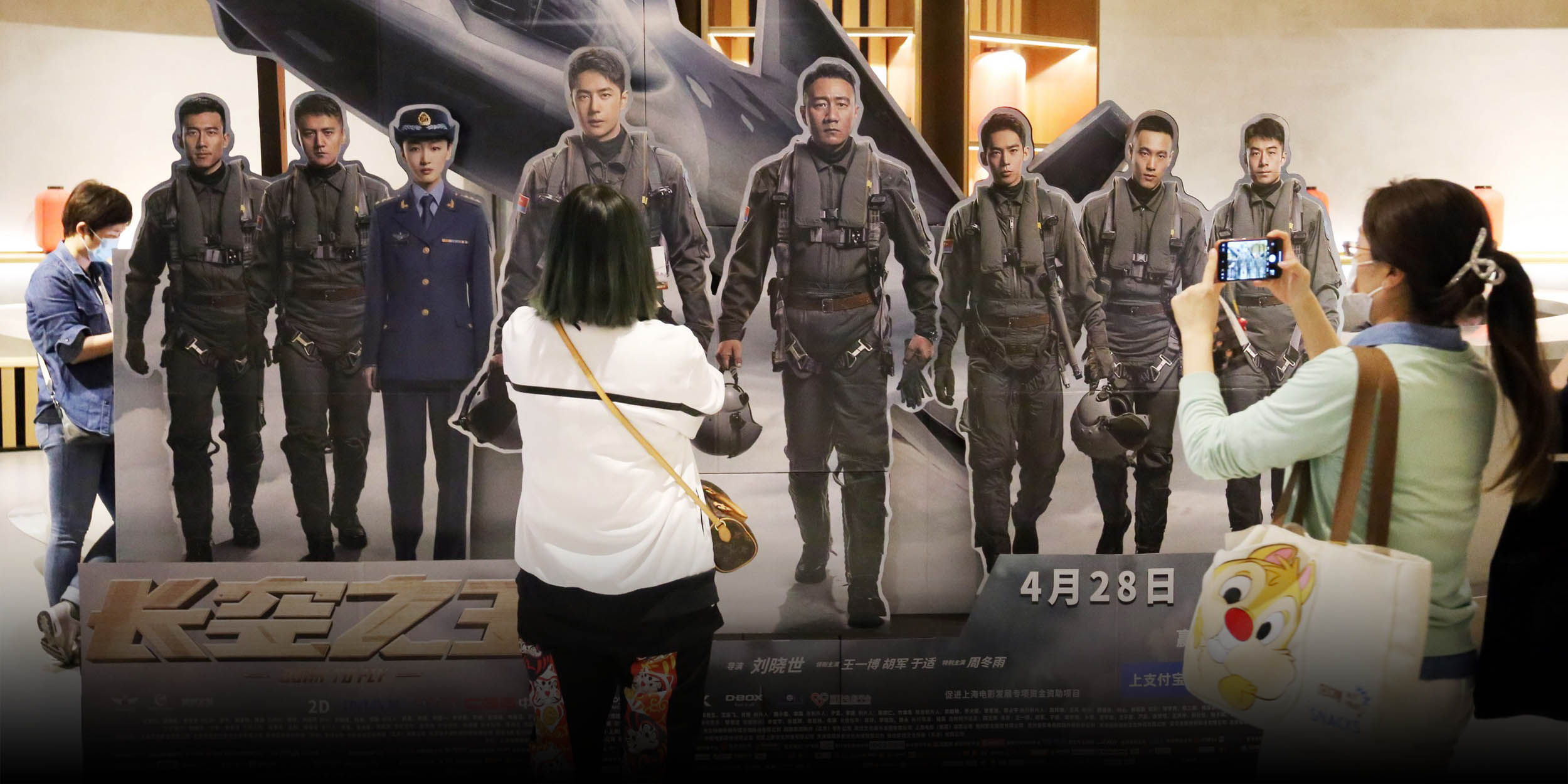 NEWS
A Crazy Labor Day Holiday — But Not For Movies
The long May holiday is an important period for China's film industry. But this year, moviegoers didn't seem all that impressed with what was on offer.
During this year's five-day Labor Day holiday, scenic spots across China were jam-packed with tourists, from the Bund in Shanghai to the Forbidden City in Beijing. High-speed train tickets sold out quickly, hotels were unable to meet demand, and residents were even asked to stay at home or leave their city to accommodate tourists.
Movie theaters, however, were not as crowded.
"I was surprised to see most of the seats were empty," said 29-year-old Shanghai resident Wang Tingting, who booked two seats on Tuesday evening for "Godspeed," a comedy film about a family of four accidentally embarking on an unexpected journey in a truck. Released in time for the Labor Day holiday, which began on Saturday, the Chinese film was one of the most watched movies during the holiday period, fetching over 500 million yuan ($72 million) at the box office as of Wednesday afternoon.
The Labor Day holiday is an important period for China's film industry as it is one of the country's long holidays, in addition to the weeklong Spring Festival in January or February and the National Day holiday in October.
However, managers at movie theaters across the country told domestic media that ticket sales this Labor Day holiday failed to meet expectations. Ticket sales for the period will directly affect theaters' ability to operate for the next few months and, for now, "the picture is not that rosy."
A total of 19 films were released over the holiday, more than the previous Spring Festival. They cover action, crime, comedy, romance, and animation, including high-flying action drama "Born to Fly" and animated film "Cosmicrew: Storm Force."
According to the domestic ticketing platform Maoyan, the new films brought in over 1.4 billion yuan as of 4 p.m. Wednesday — significantly lower than the 6.76 billion yuan box office sales during Spring Festival in January.
Box office sales on Saturday surpassed 300 million yuan, according to Maoyan. In 2019 and 2021, sales topped 380 million yuan on the first day of the Labor Day holidays in both years.
The average ticket price this year was 40.6 yuan, the highest in three years, while it was 37.8 yuan in 2021 and 34.2 yuan in 2022.
While both "Born to Fly" and "Godspeed" have raked in over 500 million yuan, they still lag behind the Japanese basketball anime film "The First Slam Dunk," which was released two weeks ago and broke presales record for an imported animated film.
On the microblogging platform Weibo, "the most crowded Labor Day in history did not heat up the cinema" became a trending topic, which has been viewed over 350 million times. There have been suggestions that the disappointing box office figures are down to many people traveling, while other netizens say that the quality of the new films also played a role.
"People don't go to the cinema for one simple reason: the movies aren't good," one user posted. "Box office numbers aren't driven by holidays but by good movies," another commented.
On China's leading review site Douban, "The First Slam Dunk" has a rating of 9.0, while "Born to Fly" and "Godspeed" have ratings of 6.8 and 6.6, respectively.  
Sixth Tone searched a popular ticket booking app on Tuesday and Wednesday and found that theater attendance in downtown Shanghai was not promising. Most theaters were about 50% full, some only had a few bookings, and many of the evening showings had no tickets sold.
China's film industry has been hard hit by COVID-19 over the past three years. Between November 2021 and November 2022, nearly 7,000 cinemas closed across the country, according to Dengta, another domestic ticketing platform.
Wang, who chose to stay in Shanghai during the holiday to avoid crowded tourist sites, is happy about her decision. She will watch another film with her husband on Wednesday.
"Looks like a movie theater is an ideal place to avoid crowds," she said.
Editor: Vincent Chow.
(Header image: Two women take photos of billboards for "Born to Fly," one of the movies released in time for the Labor Day holiday, in Shanghai, April 30, 2023. IC)