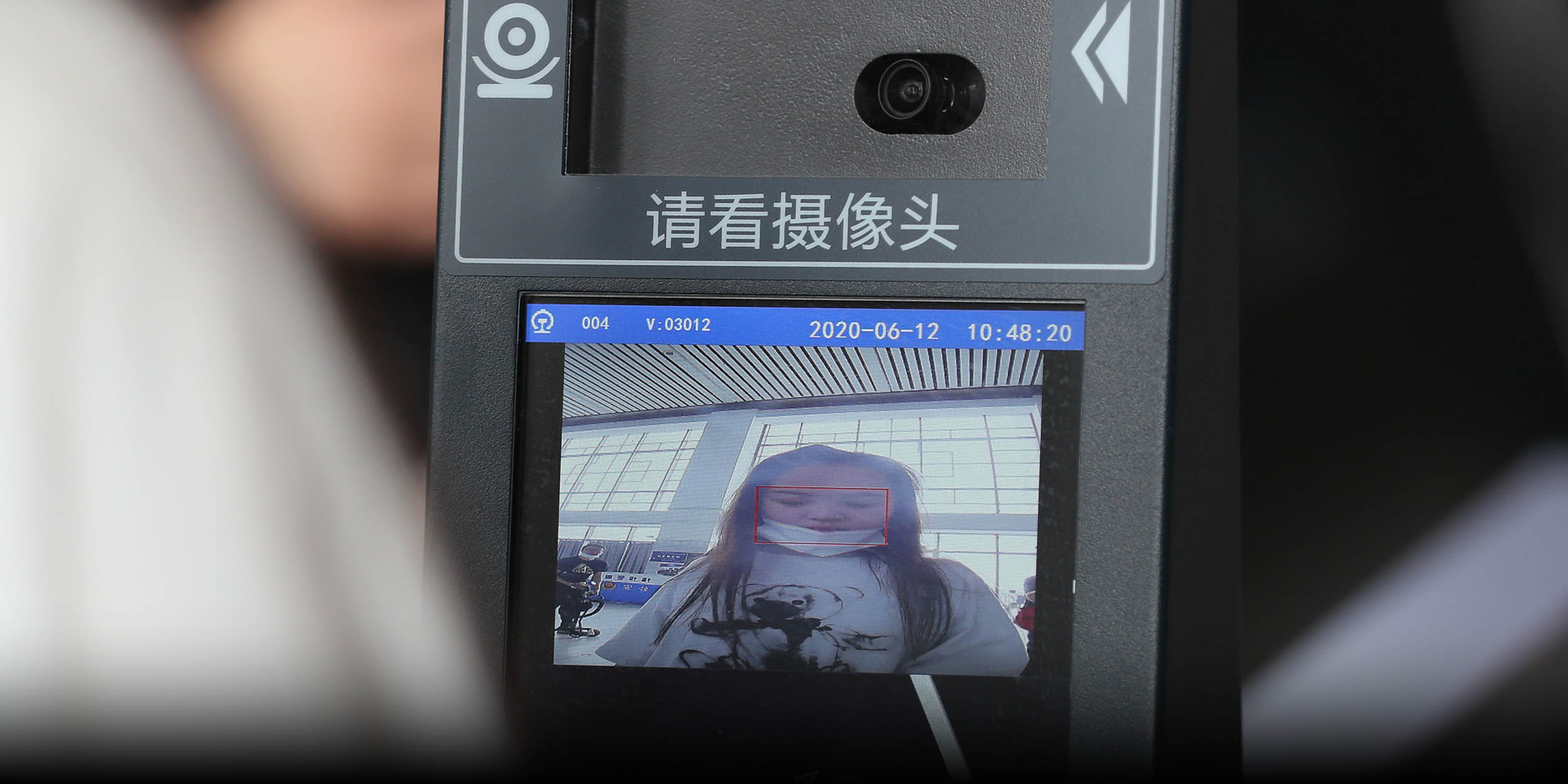 NEWS
Shanghai Mulls Curbing Data Collection From Facial Recognition
A draft regulation aims to control the collection and handling of excessive and unnecessary personal information.
Shanghai is pushing for the standardized use of facial recognition in what could become one of the first regulations involving the technology that has been widely used across sectors nationally.
The Shanghai Municipal Administration for Market Regulation is seeking public feedback for new regulatory measures to codify the collection and handling of facial recognition data in public places, Sixth Tone's sister publication, The Paper, reported Thursday. Experts say that the first-of-their-kind rules aim to promote the standardization rather than wider adoption of the technology.
According to the draft regulation, those using facial recognition technology should collect the least amount of data as required, with users' consent, and not obtain irrelevant personal information. Data platform operators will be responsible for protecting user data.
Face recognition technology has been widely adopted in China in recent years — it's used from making mobile payments to accessing residential areas and parks — as part of the country's digital transition. The technology has also been a key driver in promoting local governments' smart city strategies, driven by a desire to solve transportation and security problems.
However, Chinese residents have been increasingly skeptical about the use of facial recognition technology in public spaces amid data leaks and the illegal sale of personal information. Some offline retailers have also been found to be using facial recognition cameras to analyze consumer behavior, without their knowledge, as a way of increasing their income.
Shanghai's draft regulation includes a five-level scoring system to help the public understand the risks of sharing their facial information. The announcement from Shanghai's government comes just weeks after authorities in the city's Putuo District urged private business owners to avoid unnecessary and excessive data collection using facial recognition cameras.
Chen Jidong, associate professor at Tongji University's law school, told local media that by defining the management and technological requirements for applying facial recognition technology in public spaces, Shanghai's draft guideline will be "instrumental" for protecting data security and lowering the risk of data leakage. He added that the new rule also encouraged regulators to provide alternative verification methods to solve privacy concerns.
Editor: Bibek Bhandari.
(Header image: A facial recognition machine scans a woman as she enters Yunchengbei Railway Station in Yuncheng, Shanxi province, June 12, 2020. VCG)