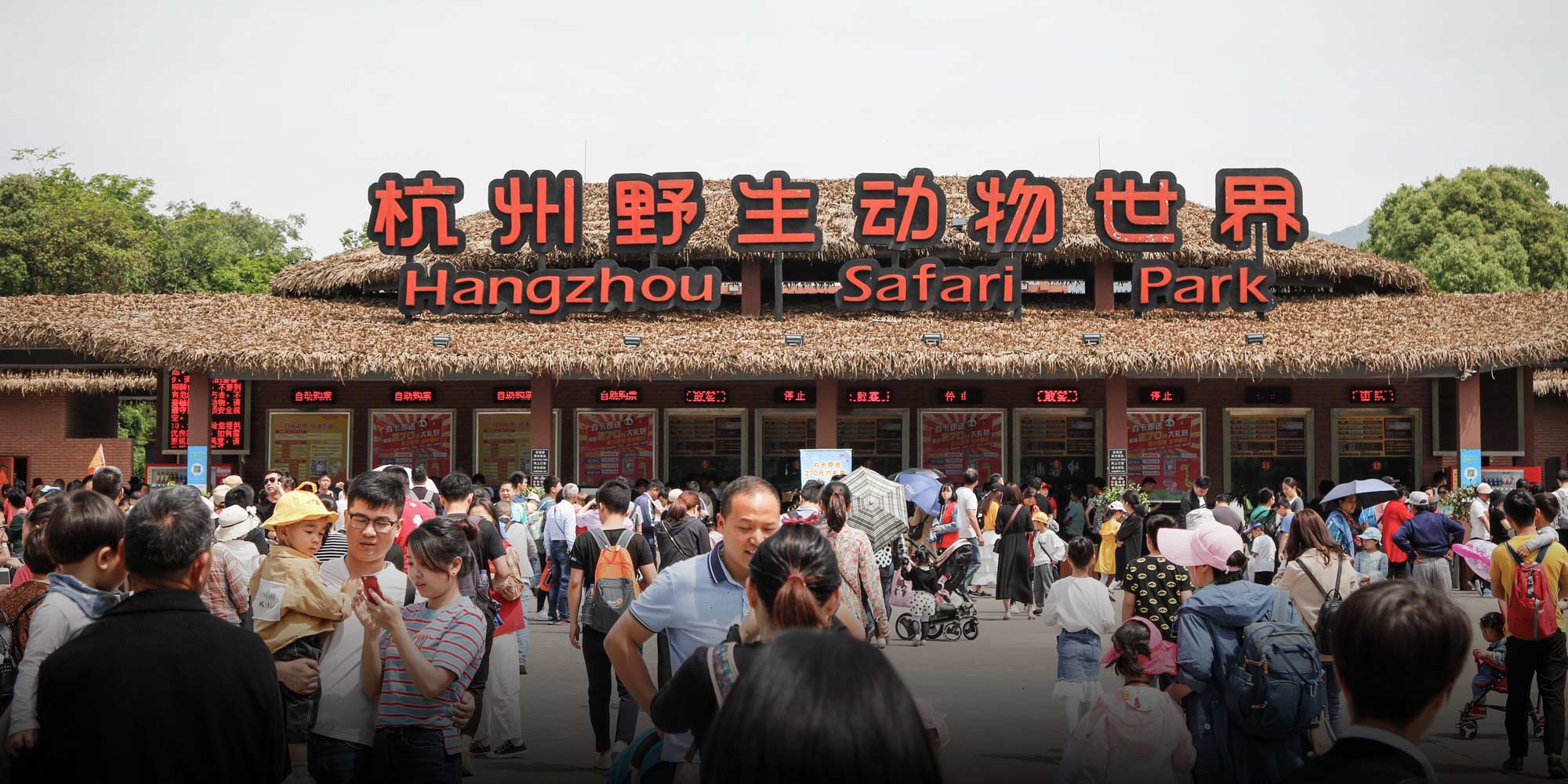 NEWS
Hangzhou Court Rules in Landmark Facial Recognition Case
Though a safari park's compulsory collection of its patrons' facial data was ruled to be illegal, the plaintiff will appeal based on other parts of the decision.
Update: On Oct. 29, Guo Bing appealed the verdict to a higher court. According to the appeal document seen by Sixth Tone, Guo is requesting that the safari park's use of facial recognition be declared invalid for all visitors, as the initial judgment pertained only to him and his wife.
A year after a Chinese law professor filed the country's first legal case over facial recognition, a local court has determined that it was illegal and unnecessary for the defendant, a safari park operator, to collect visitors' facial data without their consent, domestic newspaper Southern Metropolis Daily reported Friday.
Earlier that day, the Fuyang District People's Court in the eastern Zhejiang province ruled that Hangzhou Safari Park in the provincial capital should delete the facial information it had collected from the plaintiff, Guo Bing, and his wife. Guo, a law professor at Zhejiang Sci-Tech University, sued the park last October after the popular tourist site introduced mandatory facial recognition registration for its annual membership cardholders. The court also ruled that the park should pay the plaintiff 1,038 yuan ($160) for a partial membership fee refund and compensation for travel expenses.
Guo had decided to file his lawsuit on the grounds that the park had violated China's consumer rights protection law by collecting sensitive personal information without the permission of its patrons. He had demanded a full refund for his membership.
In an interview with domestic media, Guo said at the time that he was taking a stand not for financial gain, but to "fight the abuse of facial recognition technology" in China.
Facial recognition has become increasingly prevalent in the country in recent years, and is now found in shopping malls, residential complexes, schools, public transport, concerts, and even beer festivals. Its rampant use has raised technical and ethical concerns among experts and the wider public.
Guo did not respond to Sixth Tone's interview request by time of publication Saturday. His lawyer, Ma Ce, told Sixth Tone by phone that he and his client were pleased with the ruling "to a certain degree," as the court had confirmed it was illegal for the park to collect facial information from people without their consent. However, they had hoped the court would provide more in the way of guiding opinion on the use of facial recognition technology in general, and were disappointed this was not articulated.
"Personally, I think the court's statements are mostly just discussing the case on its own merits without elaboration," said Ma. Guo and his lawyer also disagree with other aspects of the court's verdict, including that the park's policy did not constitute fraud because it did not result in adverse consequences.
Ma said Guo will appeal the verdict, as the court had not supported some of his other litigation requests.
"We hope this case will push our whole society to come up with a more refined definition of the boundaries of collecting information as sensitive as fingerprints and facial features," said Ma.
China currently has no law regulating the use of biometric data, but a draft version of the personal information protection law that would more strictly control the collection of sensitive personal data was released to the public in October. The public has until Thursday to provide feedback on it.
Editor: David Paulk.
(Header image: The entrance of Hangzhou Safari Park in Hangzhou, Zhejiang province, 2019. People Visual)