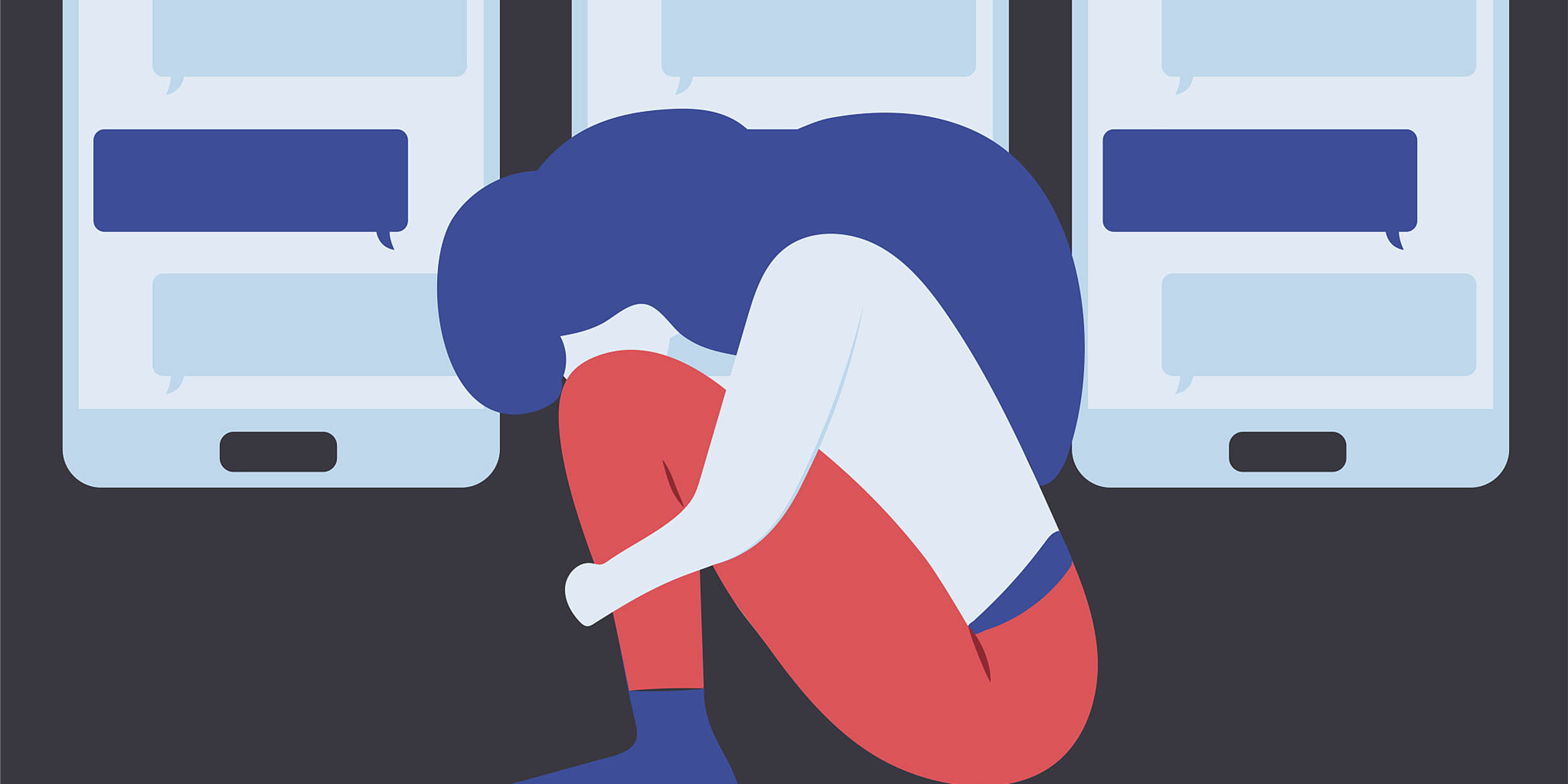 NEWS
Can a Cleanup Campaign Cleanse This Misogynist Online Forum?
Baidu Tieba has warned "dog fans" of popular livestreamer Sun Xiaochuan about "insulting and malicious" posts.
A fan forum of a Chinese internet personality who rose to fame with his belligerent and humorous online interactions is facing scrutiny from one of the country's largest online forums after receiving complaints over harmful posts, mostly targeting women.
Baidu Tieba launched a "special cleanup campaign" on March 23 against a forum dedicated to Sun Xiaochuan, the video game streamer turned vlogger with millions of fans. The forum, owned by tech giant Baidu, said many users from various social platforms had objected to Sun's fans who "posted insulting and malicious content about others."
Sun, now 32, made a name for himself by broadcasting a range of videos, sometimes self-deprecating, often peppered with expletives, on livestreaming site Douyu, including those about the "League of Legends" game. He once called his fans "dogs" for not tipping him enough, a term they soon adopted to refer to themselves.
Unlike traditional admirers, "dog fans" don't necessarily aspire to be like Sun, and instead often use him as a punching bag for jokes without having to face repercussions. As the community grew online, forums dedicated to Sun became a space for like-minded fans to vent their anger and share anything they wanted.
"The site is like a men's toilet now," Joe Li, a 24-year-old "dog fan," told Sixth Tone. "If I'm not happy, I come to Sun's site to cheer myself up."
"Dog fans" like Li follow Sun on several platforms, from Bilibili to Baidu Tieba, where he has 3.7 million followers. On Tieba, where some posts date back to 2017, his fans have recently been combative against women users, often targeting those speaking about gender equality, a topic that has drawn more attention online.
On the Baidu Tieba forum, followers of Sun mostly discuss their life and internet memes. Sometimes they make fun of Sun and other times dis celebrities like Olympic gold medalist Eileen Gu.
They also share screenshots of women from platforms such as Xiaohongshu to make fun of their appearance, calling overweight women "tanks" and "pigs." Sometimes, they even share techniques about "teasing girls online" and post screenshots of their conversations with women to their forum.
Zhao Yue said she has witnessed the vicious attacks by "dog fans" firsthand. The 18-year-old from the northern city of Tianjin told Sixth Tone that a WeChat post by her tutor in the arts faculty about a mixer landed up on Sun's Baidu Tieba forum, where she was mocked. The tutor had written that "men from other faculties should be happy about the event."
"'Dog fans' mocked boys from the arts faculty, saying they would all be gay and implied girls are just sluts, ready to be picked up at the party," Zhao said, recalling one of several comments that she called a "misogynistic feast."
Cyber violence, particularly against women, and misogynistic remarks are common in Chinese cyberspace, as in other social platforms elsewhere. The issue has come to the forefront in recent months after a 23-year-old woman killed herself after being trolled for dyeing her hair pink. In November, the country's top internet watchdog called for stricter supervision against cyber violence after a female teacher also died by suicide after being harassed online.
But four of Sun's followers Sixth Tone spoke with said they only call out "extreme views" online and don't intend to bully people. Li shared several screenshots from social media sites, claiming to be from women wishing to hurt men — some said they should "cut their penis" jokingly or sarcastically — and speaking disapprovingly of their fathers.
"How can you say that? That's too much," Li said. "All men are 'dog fans.' We don't hate women. We simply hate it when women talk arrogantly. You can't blame 'dog fans' for having stirred up the conflict."
The other three fans concurred, saying they're only against women "flaunting their superiority online." Another fan said he was riled up by the content which some women posted, saying "only stupid people want a boyfriend" and added that such comments were enraging.
"You can't tell who's behind the most malicious comments," 22-year-old Liu Si told Sixth Tone.
But Sun himself has distanced him from the Baidu Tieba forum, saying there were "too many stupid people on it." He even occasionally posted videos urging "dog fans" to be polite during online interactions.
"I'm now an icon to dog fans," he told Tencent News in 2019. "When faced with things they disagree with but can't change, I'm used there as their flag of rebellion. Sun's site on Baidu Tieba doesn't belong to me."
Baidu Tieba said that the malicious posts on the forum dedicated to Sun have "seriously harmed civil interactions on the forum and violated the cybersecurity law." The statement added that Baidu Tieba will continue to combat such information and immediately handle reports involving insults and abuse.
Abby Sun, a gender equality campaigner who chose not to use her real name fearing retaliation from Sun Xiaochuan fans, said Baidu Tieba's crackdown is part of the tech platform's responsibility toward users, but she was skeptical about its impact. She added that as long as Sun Xiaochuan's fans are propelling misogyny online, it will only attract more like-minded people, which could translate into more offline abuse, both verbal and physical, as such behavior became normalized in the community.
"Members of the site won't disappear despite the crackdown," said Abby Sun. "They are allowed to exist as long as they have their own way of living. But we can't. They create their language for fun, while we have to be cautious about every word we use to avoid being reported."
The gender equality campaigner said that the growing community of "dog fans" is chasing women away from online discussions and creating an unfriendly and even dangerous environment for many.
While tech platforms are stepping in to create a safe space for their users, some users are taking initiatives by themselves to combat such vitriol online. But they're only a small group of warriors against a massive army of "dog fans."
In 2020, Wang Gua, took a bold step in criticizing "dog fans" online. Under a now-deleted opinion piece posted by an anti-domestic violence nonprofit on the far-reaching impact that some livestreamers have against women, the 27-year-old editor added a more reasoned comment to help people, including "dog fans," get a better understanding of the issue.
But Wang said he wasn't expecting what came next. The "dog fans" relentlessly attacked and cursed him, and even went after his family. To him, it felt like an "explosion" and he is still insecure about interacting with them.
"Whenever I see content that may have something to do with 'dog fans,' I get nervous, knowing they're coming for us. They won't listen — I have a list of books to recommend and tons of theories to defend us. But it's a useless tactic. They don't want to know the facts. They just want to win."
Editor: Bibek Bhandari.
(Header image: Barbaramarini/Getty Creative/VCG)