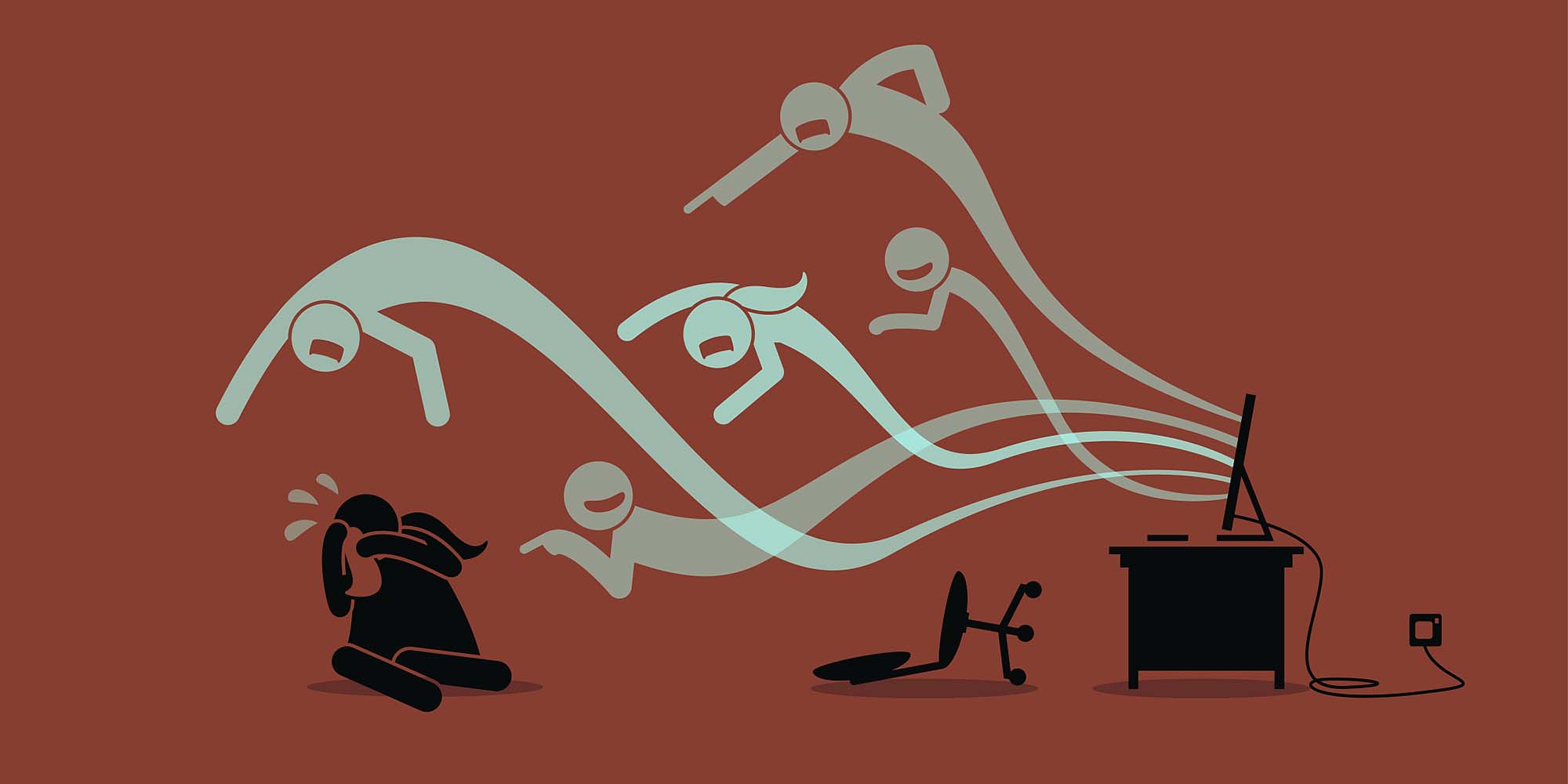 NEWS
China Strengthens Cyber Violence Policing After Teacher's Death
Daughter claims her mother was repeatedly harassed by paid "hackers" who disrupted her online classes.
China's internet watchdog on Friday ordered stricter supervision against cyber violence on digital platforms after a woman reportedly died following relentless harassment online.
The Cyberspace Administration of China asked all internet platforms to set up a taskforce to identify and tackle potential cyberbullying threats based on indicators such as a surge in private messages and real-time searches, among others. Online apps should also establish a "one-touch protection" that would enable users to block potential threats, while platforms are required to instantly alert them of the feature when such a situation arises.
The regulatory action came after a user on social media said that her mother, a high school teacher in the central Henan province, was repeatedly harassed and humiliated by "hackers" who gained access to her online classes since mid-October. She later died from myocardial infarction on Oct. 28.
"They were offensive to my mother and disrupted the display of the teaching slides on the shared screen despite her telling them not to, irritating her and eventually forcing her out of the virtual classroom in tears," the user, who identified herself as the teacher's daughter, wrote on microblogging platform Weibo on Wednesday.
Following the accusations, many online said they have found organized groups on public platforms and private online messaging apps specializing in providing "disruptive services" for a fee.
Though it's unclear whether the cyber violence contributed to the teacher's death, the incident has sparked an outpouring of anger online. Many accused the perpetrators of acting immorally and criticized the teaching platform for lacking supervision and measures to immediately curb such incidents.
In recent years, China has introduced a raft of measures to crack down on cyber violence that has sometimes led to tragedies, deeming that the platform should be primarily responsible for stamping out such issues. In April, China's internet watchdog launched a campaign ordering 18 major online platforms to develop a monitoring system and impose stricter punishments on violators committing cyber violence.
Though many apps have introduced related features — such as displaying users' IP addresses and comments on their social profiles, and establishing the "one-touch" setting — academic experts claimed that the problem can't be solved by solely relying on internet platforms due to the technical hurdles and concerns over user privacy. Meanwhile, delegates at this year's National People's Congress have proposed for a special law against cyber violence to address the thorny landscape and adapt to the fast-changing issue.
Editor: Bibek Bhandari.
(Header image: leremy/Getty Creative/VCG)