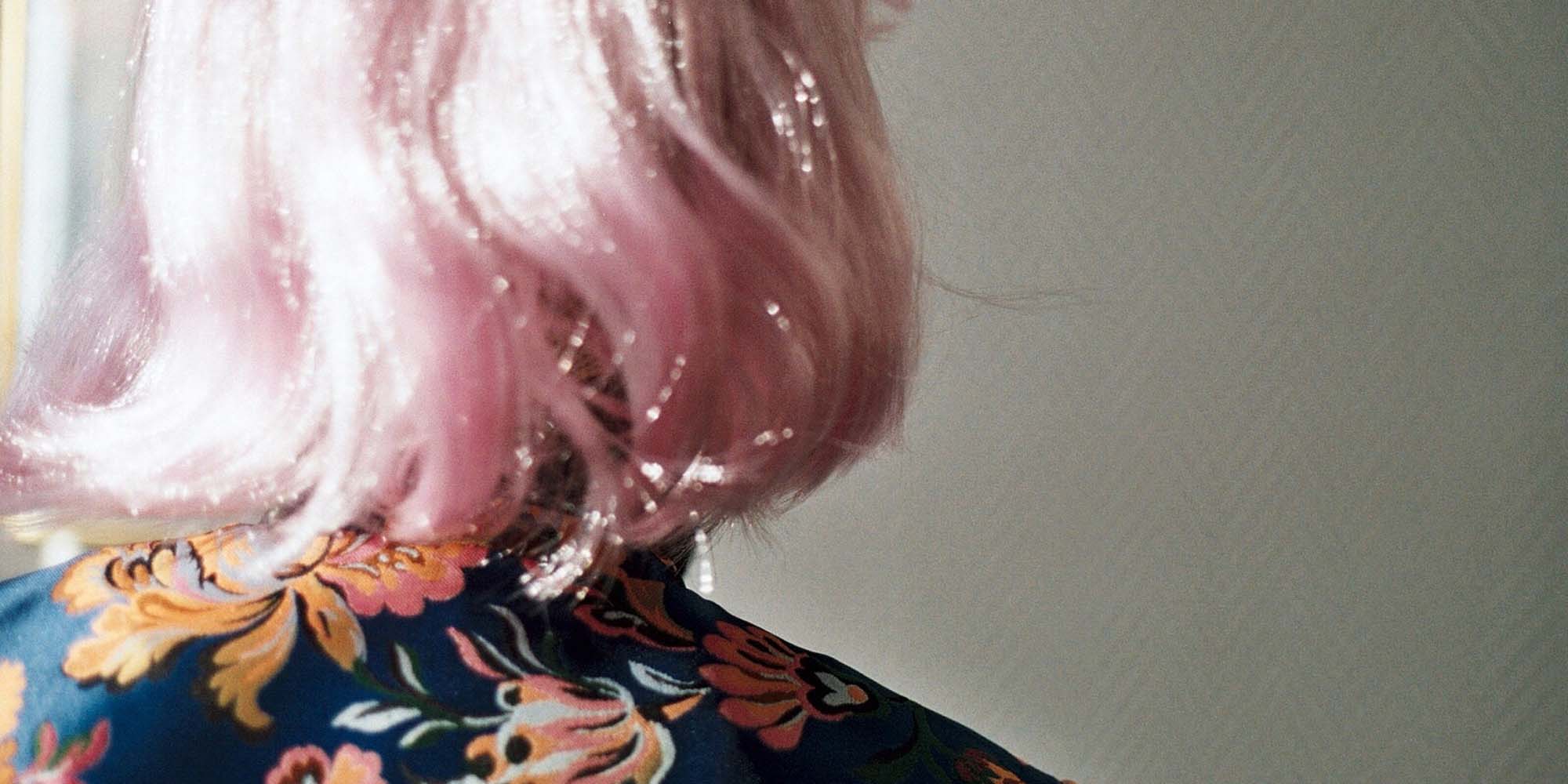 NEWS
To Fight Trolls, A Campaign Wants People to Flaunt Pink Hair
It comes weeks after a 23-year-old woman was pushed to suicide after being attacked online for coloring her hair pink.
Weeks after a 23-year-old woman ended her life after being slut-shamed for sporting colored hair, a campaign has emerged online across China asking people to color their hair pink. 
The campaign began trending on Weibo, the microblogging platform, Wednesday and is aimed at combating cyberbullying. In January, Zheng Linghua took her own life as a result of being attacked online for several months after she posted pictures of herself with her hair colored pink.
"Pink is not a crime, violence is," said the user who started the campaign. "Let's make pink the color that represents the fight against cyberbullying."
Zheng, who dreamed of becoming a music teacher, became popular on the lifestyle app Xiaohongshu last July after she posted images of her visiting her grandfather in hospital. It was captioned: "My grandpa opened my master's acceptance letter on his sickbed." 
However, things took an ugly turn online when thousands began attacking Zheng for her hair, which she had dyed pink to celebrate her graduation. 
While some questioned whether a teacher with a "bizarre" hair color would be able to carry out her job responsibilities, another comment accused her of being "a graduate student with hair dyed like a bar escort." The latter got more than 2,000 likes overnight. 
Some even alleged she was a prostitute, and tagged her post with titles such as "the old man and his young wife." 
For months, Zheng battled all the slut-shaming and rumors with her lawyers. And just days after the photo of her with her grandfather went viral online, she dyed her black and even cut it short — just as online users claimed a potential teacher should do.  
But the attacks left her severely depressed, which she documented on her Xiaohongshu account. In her last online post, Zheng wrote last December: "This egg is alive and is trying its best to keep living." 
About a month later, Zheng chose to end her life. In her suicide note, she stated that the numerous anonymous online attackers were the main cause of her depression and eventual death.
Her death triggered shock and outrage online. 
"Today it's about hair color. Will it be dresses tomorrow? The day after, will it be ear piercings? And then what? Will Chinese women also have to wrap themselves in black cloth?" wrote one user on Weibo. Another asked: "Why has hair color triggered online violence?" 
"The internet was initially made to connect and support everyone, not to allow everyone to hurt each other," said the user who started the campaign on Weibo.
It's not just women who have borne the brunt of such online attacks. Last week, a livestreamer on Douyin killed himself after being targeted online for months. And in 2022, multiple hackers infiltrated online courses to humiliate a teacher, who died of a heart attack soon after. 
The surge in such cases has prompted demand for better legislation to combat and punish online attacks. In recent years, scholars and representatives of the National People's Congress have also proposed laws against cyberbullies. 
Editor: Apurva 
(Header image: VCG)