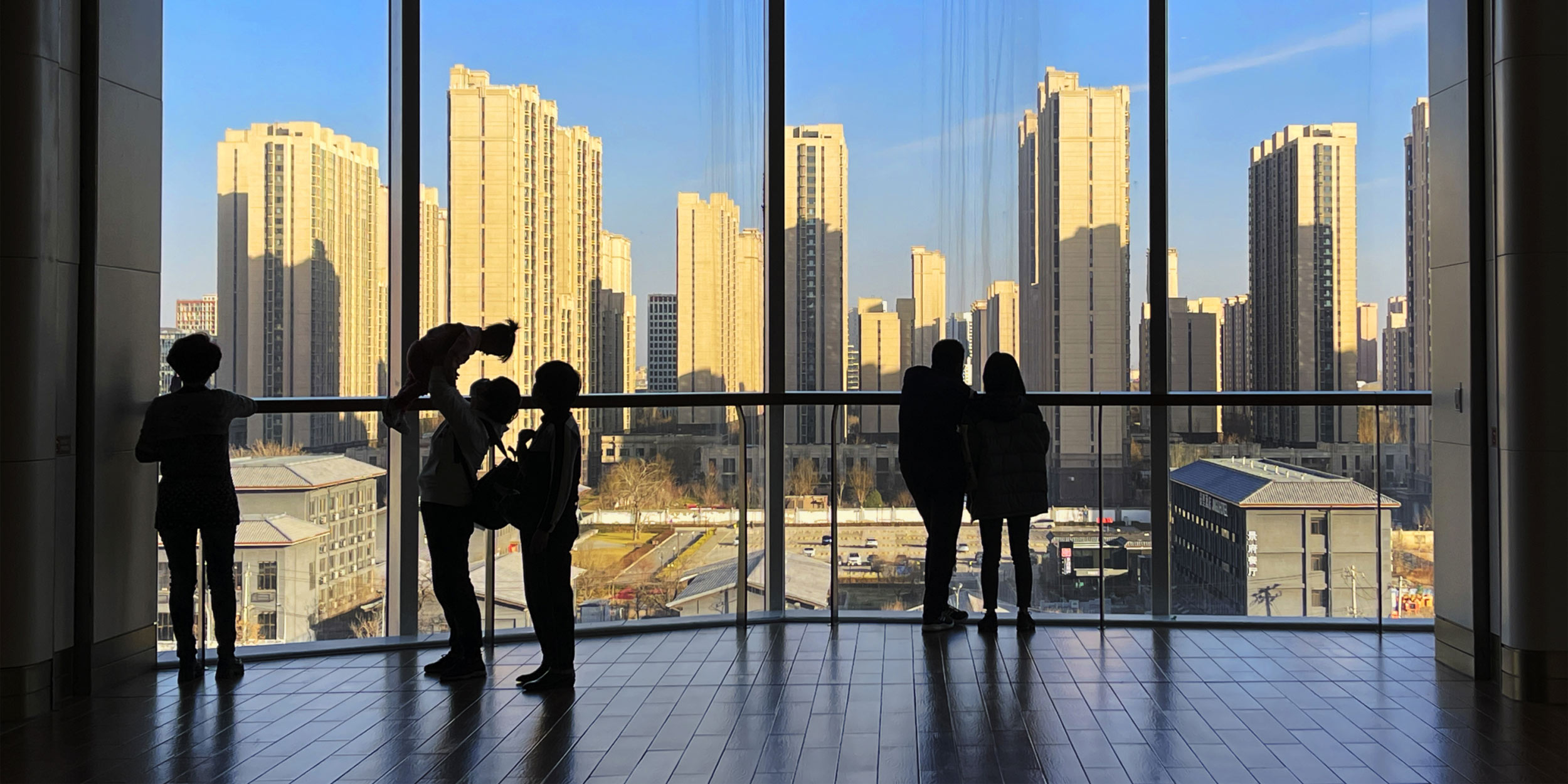 NEWS
China Loosens Homebuying Policies — Will Buyers Bite?
The policies arrive just in time for "golden September and silver October," the traditional peak season for property sales.
China's latest efforts to support its faltering property market have sparked an increase in inquiries from homebuyers and sellers, real estate agents say, but industry insiders are waiting to see whether they will be sufficient to sustain a long-term recovery. 
Since late August, at least a dozen major cities have expanded the definition of "first homebuyers" to allow more people to enjoy preferential loans and lower down payment requirements, including China's four metropolises of Beijing, Shanghai, Guangzhou, and Shenzhen, as well as a group of second-tier cities such as Wuhan and Chengdu.
Previously, these cities defined "first homebuyers" as anyone without a property or mortgage. Under the new policy of "recognizing homes, not recognizing loans," homebuyers will be considered "first homebuyers" even if they have previously applied for a mortgage. 
In Shanghai, real estate agent Yu Renjun told Sixth Tone that property owners are reacting "strongly" to the city's announcement on Friday, with some raising prices by around 5%. He has also received more inquiries from homebuyers. 
"This policy will act as a catalyst for the market, motivating customers who were previously in a wait-and-see mode to make purchases," he said. 
With the government encouraging people to have children, many of those making inquiries are married couples with kids who want to sell their current mortgaged property in exchange for a new home, according to Yu.
In Chengdu, Shi Deqiang, a sales manager at real estate agency Datang, said inquiries increased around 3% after the southwestern city made its announcement Friday. 
The policy would not only benefit people wanting to upgrade their homes, but also renters from out of town who have been discouraged from buying a property in the city they live in because of an existing mortgage in another city, Shi explained. 
"The 'golden September and silver October' will serve as a test for the effectiveness of the new policy," said Shi, referring to the traditional peak season for property sales. 
However, some homebuyers like Shanghai engineer Ding Zhe are still hesitant about big-ticket consumption. The 41-year-old still has more than 2 million yuan ($275,032) to pay off on his mortgage for a house he bought eight years ago. After the policy loosening was announced, Ding browsed real estate websites for several days but found the options still too expensive for him. 
"I don't want to carry heavy financial burdens when I retire in my 60s," he said, pointing out that he is already struggling to balance the expenses of educating his child and caring for his aging parents.
The government has also announced personal income tax refunds on the purchase of new homes within one year of selling their old homes, as well as the lowering of the minimum down payment for first-time buyers to 20% and for second-time buyers to 30%.
Xu Bo, a real estate investment analyst, told Sixth Tone that although there has been a positive response so far to the new policies, he only expects a "moderate recovery" given the country's serious property oversupply.
Since 2010, authorities have introduced measures to curb housing speculation, which has been responsible for skyrocketing prices, including higher mortgage rates and stricter down payment requirements for buyers of second homes or more. 
In the four major cities of Beijing, Shanghai, Guangzhou, and Shenzhen, second home purchases have a higher down payment of 70% to 80% while the down payment for a first is between 30% and 35%. 
Although none of the four cities have officially lowered their minimum down payment yet, some developers are already marketing 20% down payments, local media reported Monday.  
In recent months, local authorities and banks have resorted to various tactics to sell off properties, including loosening hukou restrictions and offering group-buying discounts. Some developers are even resorting to offering zero down payments or offering outlandish gifts such as solid gold. 
Editor: Vincent Chow. 
(Header image: People look through the window in Beijing, 2021. VCG)