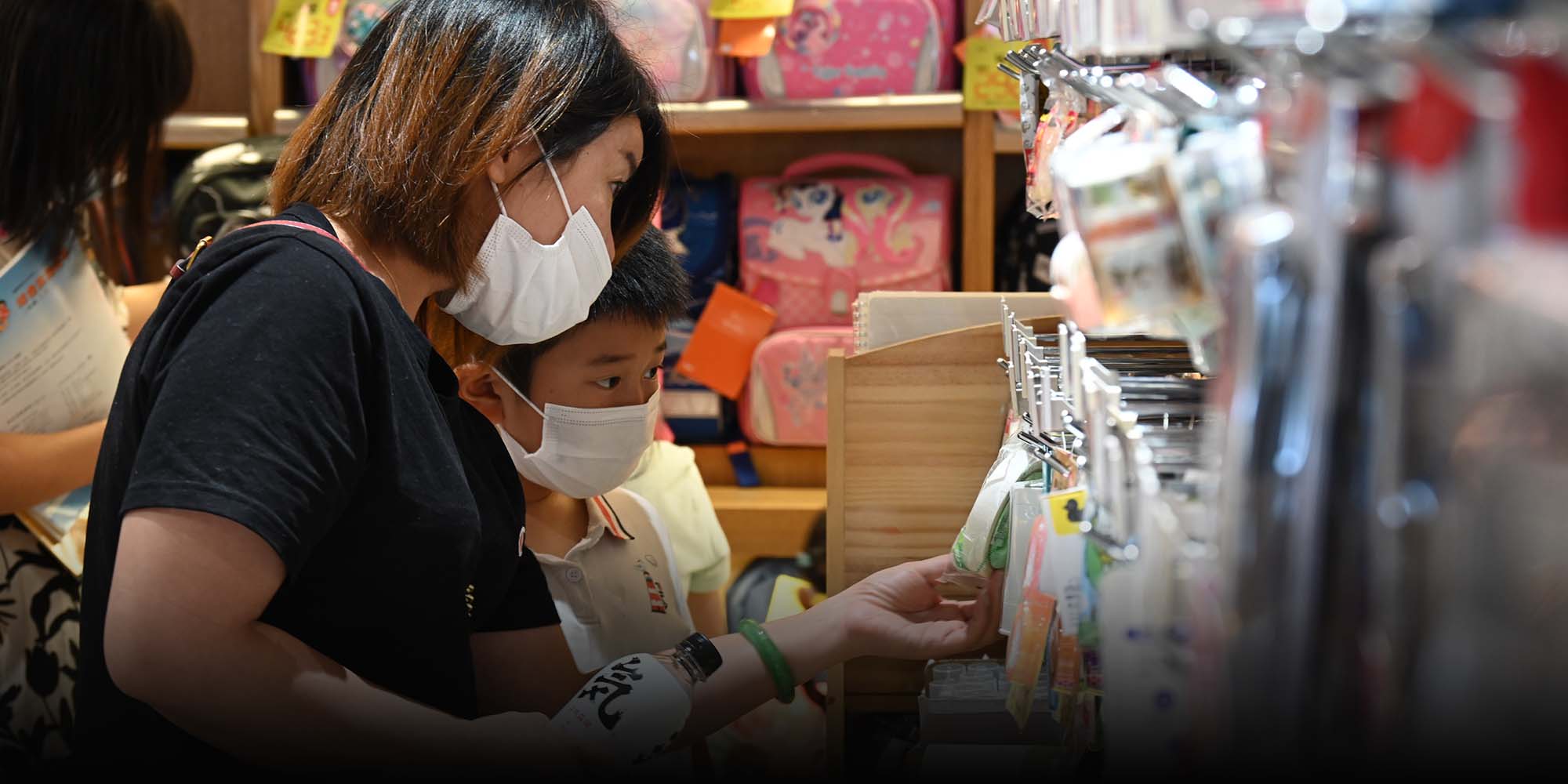 NEWS
It Costs $76,000 to Raise a Child in China, Study Says
Authors analyzed data from 13 countries using figures between 2010 and 2021.
Raising a child until adulthood in China is costlier than in countries such as the United States, France, Germany, and Japan, according to a study published Tuesday.
The average total cost of raising a first child until they reached 18 — including everything from pregnancy-related costs to tuition — stood at 485,000 yuan ($76,760) in 2019, nearly seven times the country's per capita GDP, the study by Beijing-based YuWa Population Research Institute said. China was only behind South Korea — which has the lowest birth rate in the world — where the ratio between total childrearing cost and GDP per capita was 7.79 in 2013.
"The cost of childbearing is one of the most important factors to affect the willingness of families of childbearing age to have a child," said the research, which analyzed data from 13 countries using figures between 2010 and 2021.
The study comes as the country faces a record low birth rate, as many young people choose to delay marriage and childbirth due to various reasons. Both the central and local governments have announced a raft of policies encouraging couples to have more children, with Beijing most recently adding assisted reproductive technologies to the city's medical insurance scheme to ease the financial burden on couples.
Tuesday's study showed that the total cost of raising a child until adulthood in cities was as high as 630,000 yuan, while such costs stood at 300,000 yuan in rural areas. The annual cost of raising a child to the age of 5 was around 27,000 yuan in 2019 — almost three times the figure from a 2014-2015 government survey.
The latest study also showed that childrearing costs in metropolises like Shanghai and Beijing were the highest at over 1 million yuan and 969,000 yuan, respectively. The Tibet Autonomous Region had the lowest childrearing cost in the country, with 293,000 yuan.
YuWa Population Research Institute was co-founded by Liang Jianzhang, economics professor at Peking University, and Ren Zeping, chief economist at Soochow Securities. The pair has become known for their outspoken views on China's demography in recent years, with their proposal to print trillions of yuan for "maternity funds" sparking heated discussions earlier this year.
Editor: Bibek Bhandari.
(Header image: A mother purchases stationery for her child in Hefei, Anhui province, Aug. 28, 2021. VCG)