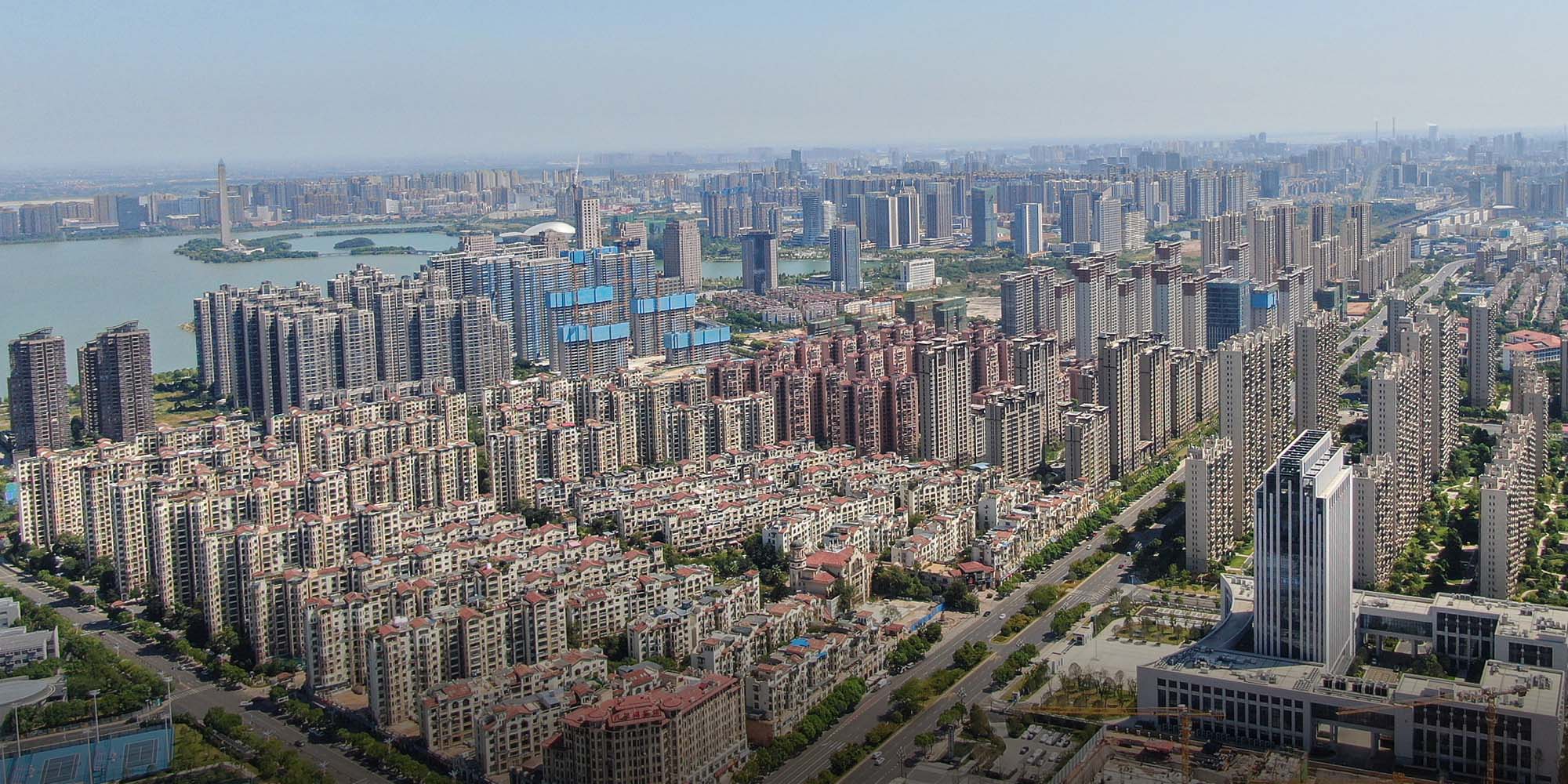 NEWS
Chinese Cities Offer Huge 'Group Buying' Discounts on Unsold Properties
In a desperate bid to revive the property market, more than 20 cities have launched schemes encouraging groups of state-sector workers to buy up new apartments at discounts of up to 30%.
Cities across China are resorting to pressuring groups of state-sector workers to buy up unsold housing stock at discounts of up to 30%, as local governments struggle to jump-start flatlining property markets, Sixth Tone's sister publication The Paper reported Thursday.
China's real estate sector is mired in its worst debt crisis in decades, with developers across the country defaulting on payments and halting construction on new projects. The turbulence has triggered a wider loss of market confidence: Land and property sales have fallen by double-digit levels in 2022.
Local governments, which rely heavily on revenue from real estate, are under pressure to get the market moving again. That's leading many to create "group buying" schemes, where employers — normally state-sector entities — are offered steep discounts if large numbers of their staff agree to buy properties, according to The Paper.
More than 20 cities have launched group buying property programs since June, The Paper found, in locations ranging from China's remote northwest to the densely populated eastern coastline. While many are small, third- or fourth-tier cities, the list also includes several provincial capitals, including Shenyang, Liaoning province, and Nanning, Guangxi Zhuang Autonomous Region.
In several cases, cities are explicitly targeting their group buying schemes at state-sector workers, with real estate companies encouraged to hold marketing events for local governments, state-owned enterprises, and other public sector institutions.
Bazhong, a city in southwest China's Sichuan province, stated in a July notice that labor unions should actively try to organize staff to buy up commercial housing, The Paper reported. 
The discounts offered on group purchases vary by city. In Huanggang, a city in central China's Hubei province, real estate companies are required to cut prices by at least 3% if groups of more than 20 people agree to buy apartments, according to a government announcement.
In some cases, the price cuts are far greater. Wuzhou, in south China's Guangxi, is offering discounts of up to 30% when groups purchase more than five units, local authorities said in September.
Chen Xiao, a senior analyst at real estate platform Zhuge Zhaofang, told The Paper that the cities offering these schemes tend to have particularly high numbers of unsold properties. The group buying programs are designed to cut through the growing "wait-and-see mood" among buyers, she added.
But it remains to be seen how effective these programs prove to be in reality. Industry insiders told The Paper that group purchases could boost sales in some areas, but that their impact will vary from place to place.
Tonglu, a city in the eastern Zhejiang province, did not complete a single group purchase in the month after it launched its group buying property program, local media reported. Though developers were offering discounts, buyers were finding it difficult to meet the conditions for a group purchase.
Chen, the analyst, doubts that group buying will play a significant role in alleviating the problems in local property markets. She urged the authorities to be cautious when selecting developers and housing projects to take part in group buying schemes, as there's a risk of projects being halted and apartments remaining unfinished.
Editor: Dominic Morgan.
(Header image: VCG)