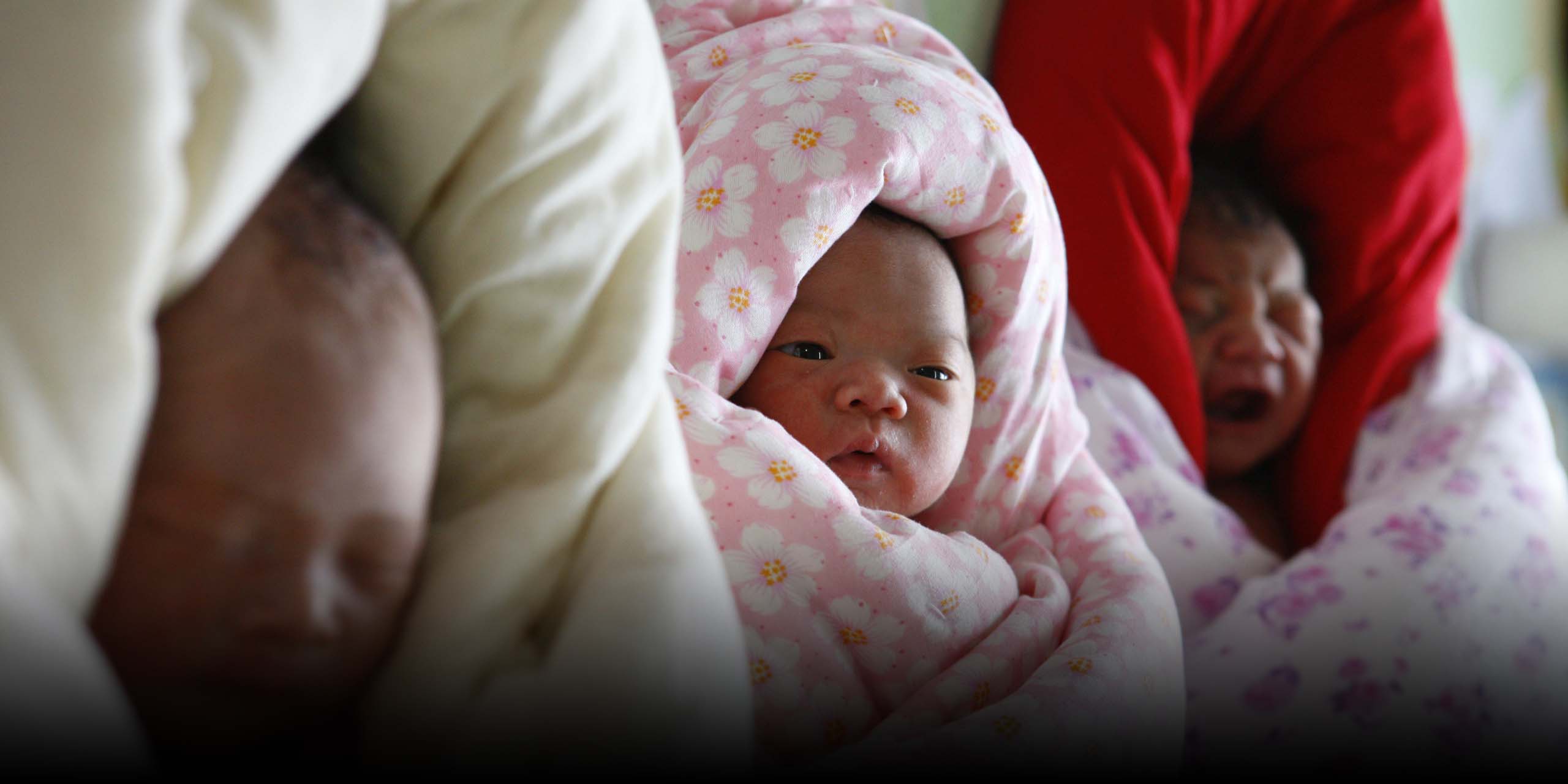 NEWS
Hangzhou To Pay Parents 25,000 Yuan For Third Child From September
The eastern tech hub has also introduced preferential housing policies for families with three children in recent years.
The eastern tech hub of Hangzhou announced on Monday that, starting Sept. 10, couples having a third child may receive a one-time payment of 25,000 yuan ($3,466) in an effort to boost low birthrates in the city.
The amount surpasses that handed out in the southern metropolis of Shenzhen to become one of the largest government payments for having children in China.
Under the new policy, couples that have a third child may receive a childcare allowance of 20,000 yuan and a maternity allowance of 5,000 yuan. For those having a second child, the payments are 5,000 yuan and 2,000 yuan, respectively.
Eligible parents are those who will have their child after Jan. 1, 2023. The Hangzhou government first introduced the policy in February. Monday's announcement confirmed the starting date. 
In Shenzhen, parents may receive an allowance of 19,000 yuan in total over three years for having a third child or more.
According to the Hangzhou Municipal Health Commission, since 2017, birthrates for second children have declined every year in the city. Local media reports that in 2022, the number of second-born children was 19,200, accounting for 35.94% of all children born there. In 2015, before China's one-child policy was relaxed, the second-child proportion was 38.77%,
In recent years, Hangzhou has rolled out various measures to encourage having children, including lifting restrictions on three-child families purchasing additional houses and providing better loan conditions.
To attract talent, the city government has also eased restrictions on the household registration permit, also known as the hukou, in recent years.
Despite a growing raft of pro-birth incentives, young people in China are not having children, with rising costs cited as a major reason. According to a 2022 report by YuWa Population Research, Zhejiang — of which Hangzhou is the provincial capital — ranks third among Chinese provinces for the cost of raising a child, only behind Shanghai and Beijing, at 720,000 yuan.
A mother in Hangzhou with one child told Sixth Tone that the new policy does not change her mind about not having another child, citing the high cost of education.
Editor: Vincent Chow.
(Header image: VCG)