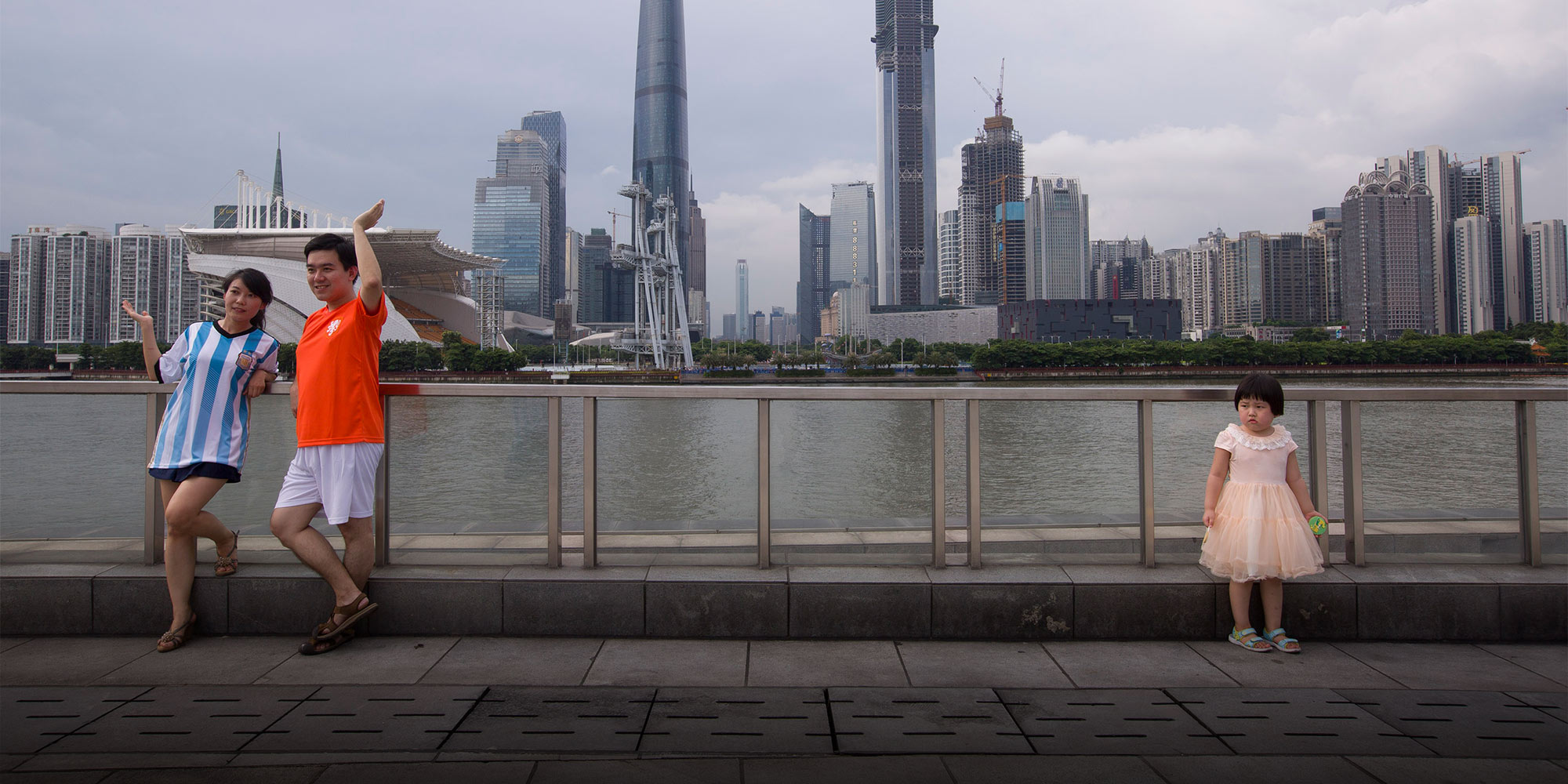 NEWS
Chinese Cities Loosen Housing Policies for Three-Child Families
Benefits include being able to purchase additional houses and subsidies to encourage couples to have more children.
More than a dozen Chinese cities have announced preferential housing policies by relaxing restrictions on property purchases for families with multiple children, as local governments seek new ways to boost the country's plummeting birth rate.
Hangzhou in the eastern Zhejiang province became one of the latest cities to allow families with three children to buy an additional house under its restricted real estate ownership policy, according to an announcement Tuesday. The rule is applicable for couples whose third child was born after May 31, 2021. 
At least 13 Chinese cities have loosened housing restrictions or introduced favorable schemes for families with multiple children in May alone, according to Sixth Tone's sister publication, The Paper.
The loosening of the tightly controlled home ownership market for families with multiple children comes as the country faces a demographic crisis amid a falling birth rate and an increasingly older population. China's 2021 birth rate was the lowest since 1949, with the central government enacting a three-child policy and announcing financial incentives encouraging couples to have more children.
Chen Wenjing, director of the China Index Academy, told The Paper that more cities were likely to optimize and adjust their housing policies for families with more than one child. She added benefits could range from improving purchase restrictions and reducing the down payment ratio to granting subsidies and increasing loan amounts against provident funds.
In the eastern city of Jingdezhen, Jiangxi province, permanent residents with two or three children under the age of 18 are eligible for a subsidy of up to 300 yuan ($45) per square meter when buying a house. Leshan in the southwestern Sichuan province provides 5,000 yuan for each newly built commercial house purchase.
According to real estate platform Zhuge Zhaofang, sales of properties between 90 to 120 square meters have been increasing in the past five years compared with smaller spaces that accounted for half of sales in 2014. The proportion of housing transactions involving houses over 120 square meters has also been expanding in the past two years.
Chen Xiao, a senior analyst at Zhuge Zhaofang, told The Paper that the relaxed housing policy for families with multiple children not only promoted the "reasonable" release of housing demand but also achieved the purpose of encouraging more births and promoting population growth to a certain extent. She said it was like "killing two birds with one stone."
Editor: Bibek Bhandari.
(Header image: Lin Hongxian/Southern Metropolis Daily/VCG)