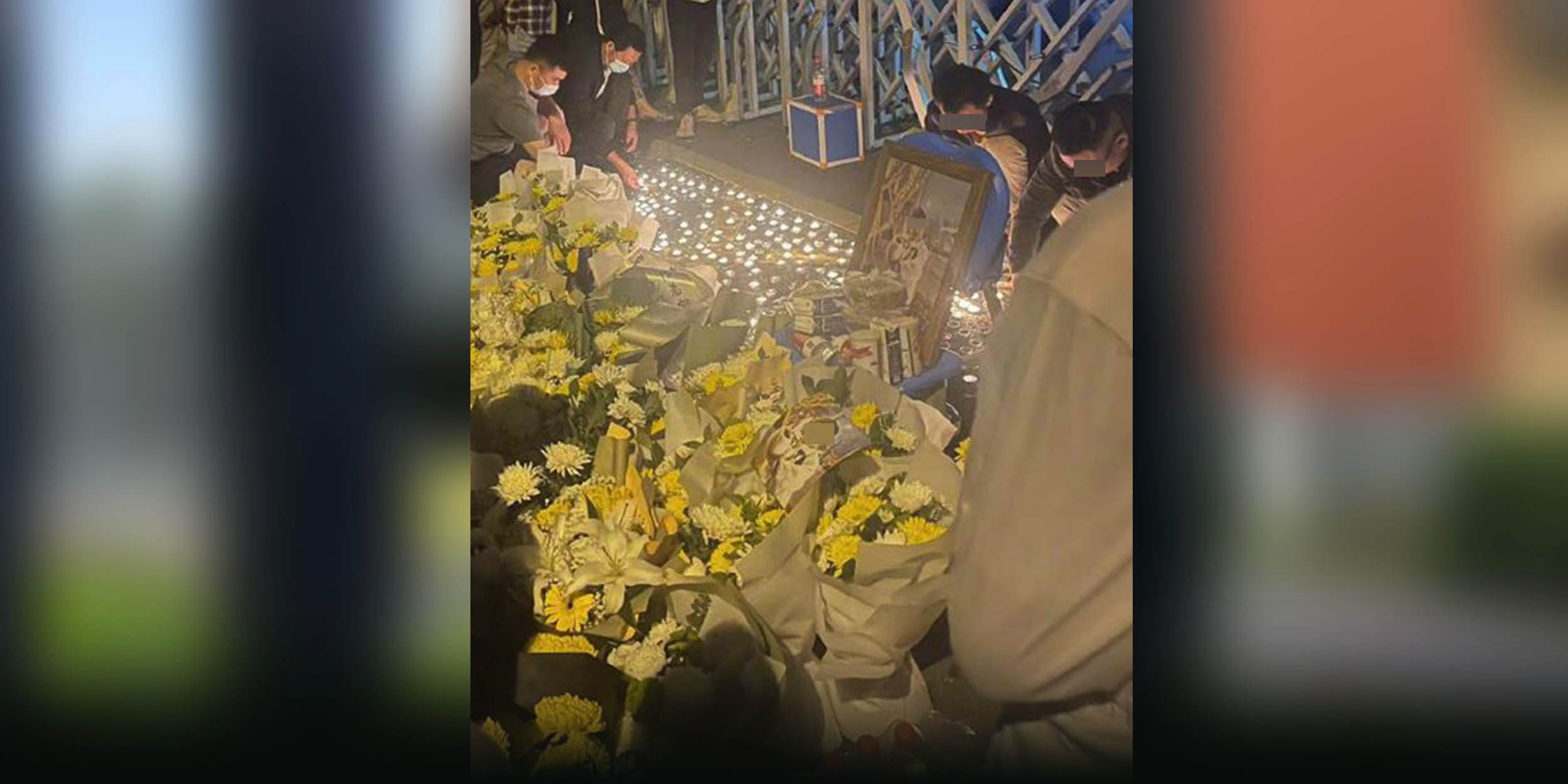 NEWS
In Wuhan, Mother Takes Own Life Days After Son's Fatal Accident
Her tragic death has triggered outrage after reports surfaced online that she had been subjected to cyberbullying.
Days after her seven-year-old son was killed in a traffic accident while at school, a woman in Wuhan in the central Hubei province has taken her own life. Her death has sparked widespread outrage on social media in the light of reports surfacing online that she had been subjected to cyberbullying. 
The woman, surnamed Yang, took her own life by jumping off her building in a residential complex in Wuhan, The Paper, Sixth Tone's sister publication, reported Friday. Local police told domestic media Friday that they were investigating links between her death and the cyberbullying. 
On Monday, microblogging platform Weibo said it had blocked 33 accounts for making "unfriendly comments" over her son's death, including inappropriate remarks about the fatal accident and malicious speculation about the family. 
Yang's son, a student at the Hongqiao Elementary School in the city's Hanyang District, died at hospital on May 23 after being run over by a car near the school premises. The driver responsible was identified as a teacher at the same school surnamed Liu, who has been taken into custody. In response, the district education bureau has removed the school's principal and vice principal from their positions. 
According to a neighbor interviewed by Haibao News, Yang jumped off the building shortly after her own mother, who had come to provide support following the devastating loss, briefly lost sight of her. The neighbor added that Yang had shared her distress and thoughts of self-harm on social media after her son's fatal accident. 
In an earlier video clip that circulated widely, Yang claimed that a local official had confronted her for raising the issue of her son's death near the school premises. "It doesn't matter which official department you come from. Don't you have kids?" Yang asks the official in the clip. 
Soon after Yang took her own life, reports surfaced that she was cyberbullied on social media. The nature of the online attacks varied, with some comments targeting her appearance, including her clothing and makeup, while others alleged she showed no signs of sadness with "not a single tear in her eyes." 
The callous remarks sparked outrage over the weekend, with many netizens expressing their anger and frustration over the malicious attacks, while also criticizing the lenient penalties imposed on such perpetrators by online platforms. Others highlighted the lack of counseling for the mother following the death of her son. 
Yang's death also comes at a time when a spate of cases involving cyber attacks have made headlines in recent months. In February, a 38-year-old livestreamer took his own life after being the subject of insults and other online attacks for months, while a 23-year-old woman also took her own life that same month after being shamed online for dyeing her hair pink.
In recent years, China has introduced a slew of measures to crack down on cyber violence, underscoring that internet platforms should be primarily responsible. Last year, China's internet watchdog launched a campaign ordering 18 major online platforms to develop a monitoring system and impose stricter punishments on perpetrators of cyber violence.
For two years now, delegates to the National People's Congress — China's national legislature — have brought in proposals for a special law against cyberviolence that would address the issue.
Editor: Apurva. 
(Header image: A memorial for Yang's son at the entrance to the primary school in Wuhan, Hubei province, May 24, 2023. From @辣姐在武汉 on Weibo)