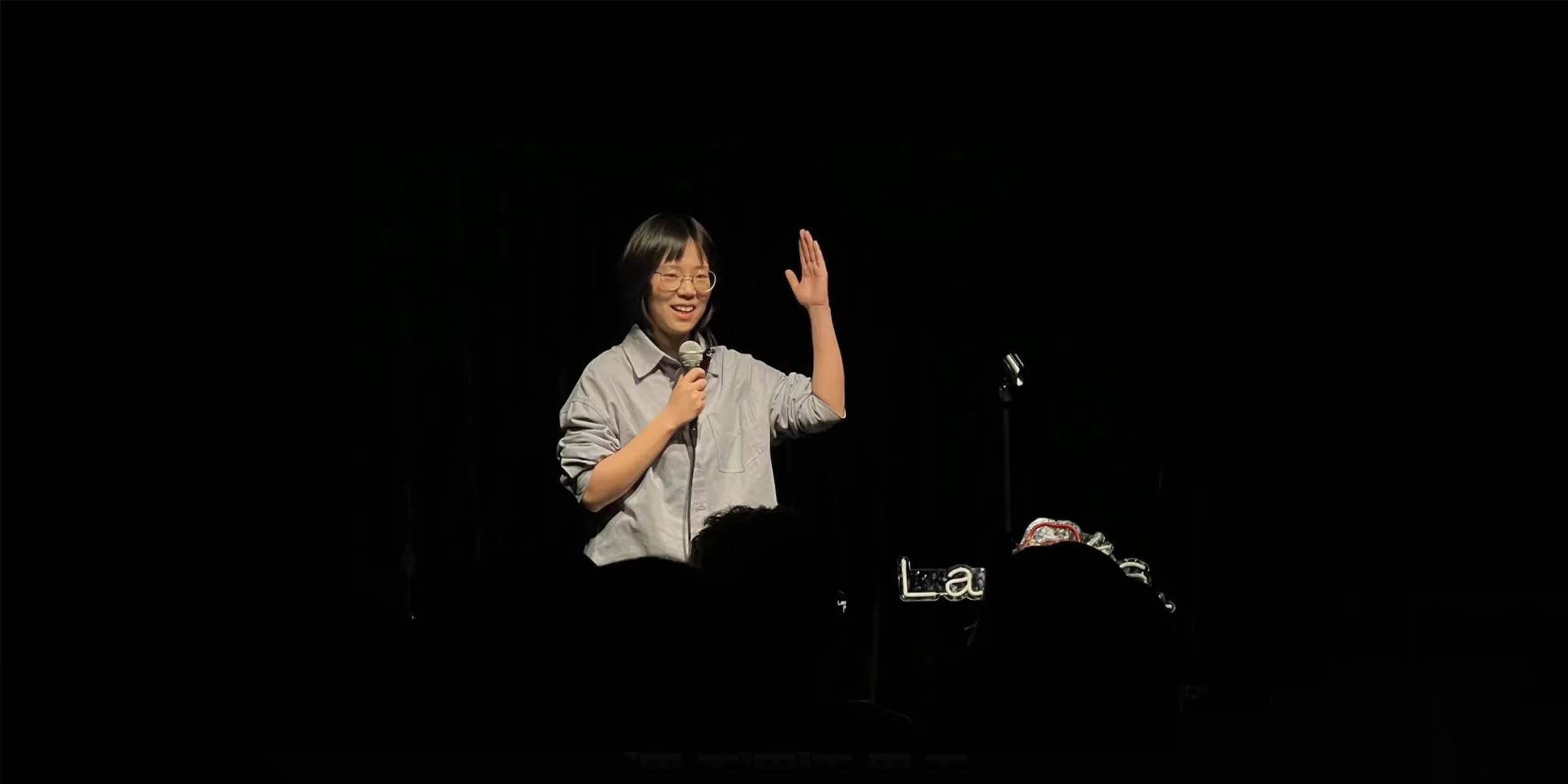 NEWS
A Female Comedian Gets Praised and Slut-Shamed for STI Set
Mengga's performance is making people talk about sex and HPV.
A female Chinese comedian has received mixed reviews online after videos of her sharing her experience of a sexually transmitted infection during a set continue to attract attention.
The 28-year-old stand-up comedian, known by her stage name Mengga, described how she was infected with the human papillomavirus, or HPV, in a rather humorous way as part of her comedy performance in March. And while many applauded her for being candid and urged for more sex education at schools, others called the comedian "indecent" for openly sharing about her sex life and said "she's infected because she's a slut."
"I'm scared to read comments from the audience because I know there will definitely be some slut-shaming," Mengga was quoted as saying in Sohu News on Wednesday. "But I won't stop my stand-up comedy because of all those malicious attacks. This is about me. This is what I want to talk about."
HPV is mostly spread through sexual contact and the main cause for cervical cancer. China has about one-fifth of the world's cervical cancer incidence.
However, the rate for HPV vaccination, which helps prevent cervical cancer, among girls aged 9 to 14 was less than 1%, according to a 2021 study in the British medical journal The Lancet. Last year, China expanded the range for vaccine eligibility to 45 years of age but high demand and limited access have prevented many women from getting the shot.
Mengga said she hadn't been vaccinated against HPV. She told domestic media that the 9-valent HPV vaccine, which targets nine strains of the virus, was "too expensive and too difficult to get an appointment for" — concerns shared by many Chinese women. This has led to those who can afford to travel to neighboring places like Hong Kong to go there and get vaccinated.
Liu Lu, a 22-year-old now pursuing her master's degree in Hong Kong, told Sixth Tone that she couldn't get a vaccination appointment in Shanghai even after waiting for four years.
"I called my entire family to help me to get an appointment at many health centers," said Liu. "We tried week after week but in vain. Then on the very first day after I landed in Hong Kong for school, I was able to get a vaccination appointment."
China approved the production of its first domestic vaccine in 2020, four years after authorizing pharmaceutical giant GlaxoSmithKline to sell its vaccine for the first time in the country. In recent years, local governments are also proactively pushing HPV vaccination — while Inner Mongolia Autonomous Region started offering a free 2-valent HPV vaccine to girls aged above 13, Guangdong announced plans to inoculate girls under 14 enrolled at all schools in the province.
But despite government efforts and growing awareness, a lack of sex education has made it difficult for people to change their mindset, with comments like "good girls don't need HPV vaccines" common on social media platforms.
Peng Hui, a mother of a 20-year-old, told Sixth Tone that she previously ignored her daughter's request to get a HPV vaccine. But she agreed that her daughter could get vaccinated last year after becoming aware of its benefits.
"We don't talk about sex in the family, and I never thought my daughter would be exposed to this so early," she said. "My friend in her 50s was diagnosed with cervical cancer in 2021. It was like an alarm, mocking my ignorance. Sex is not shameful. What's shameful is us failing to protect our loved ones."
Editor: Bibek Bhandari.
(Header image: Mengga performs at a talking show theater in Shanghai. From Weibo)