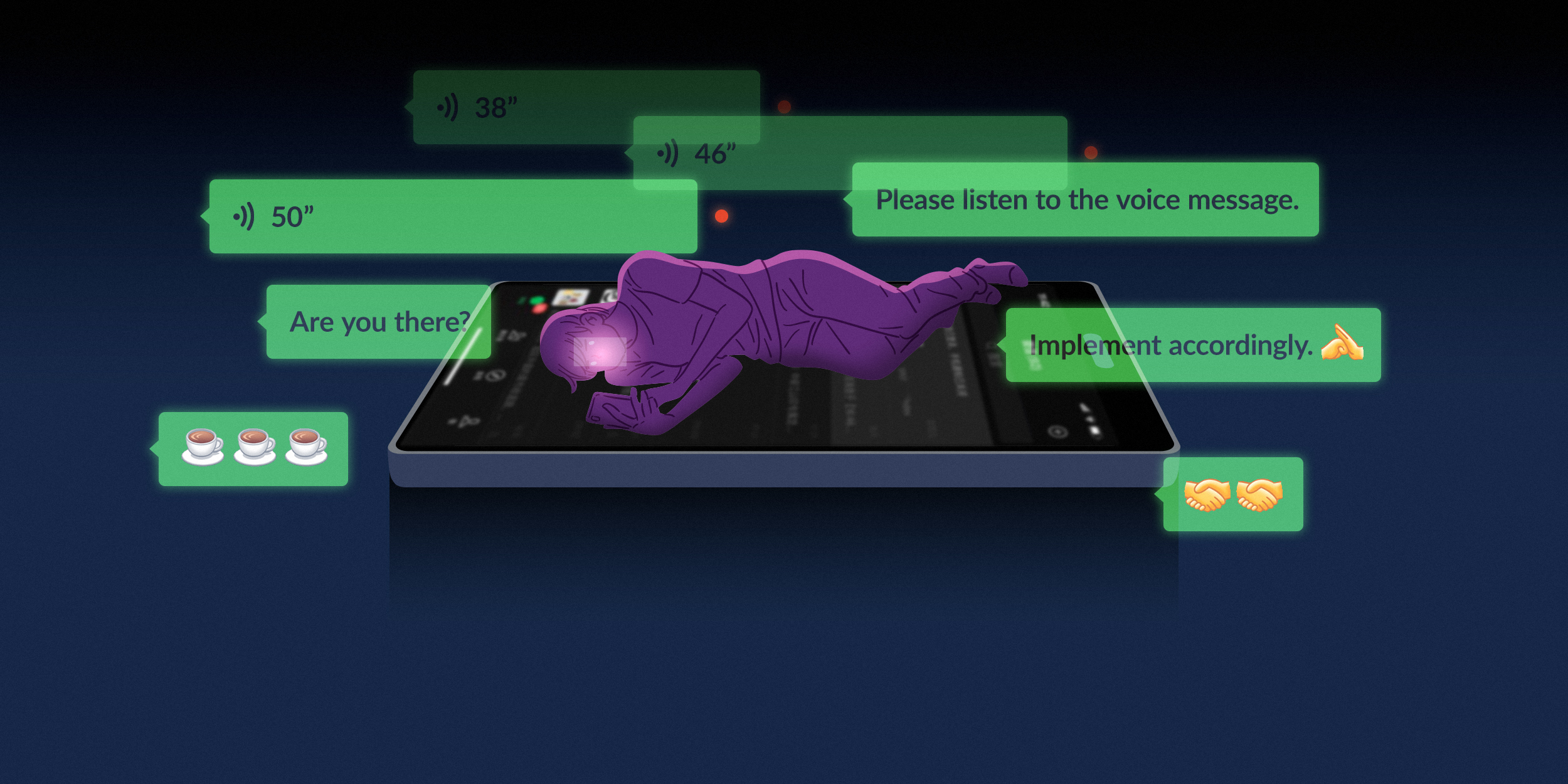 NEWS
Chinese Netizens Celebrate Court Ruling Exposing 'WeChat Overtime'
A Beijing court has ordered compensation to an employee for "invisible overtime work," but the ruling may not necessarily be applicable elsewhere.
A Beijing court ruling ordering a tech company to compensate an employee for sending WeChat work messages after working hours has gone viral, with many Chinese netizens also wondering if their late-night work messaging should be considered overtime work. 
Overtime work has been a persistent issue in China in recent years, despite efforts by the authorities to clamp down on the "996" work schedule — 9 a.m. to 9 p.m., six days a week — commonly found in Chinese tech companies. But even as some cities and companies have sought to reduce working hours, Chinese workers are finding it difficult to differentiate between working and non-working hours as more work is done online — a problem known as "invisible overtime." 
In the case, female worker Li Xiaoyan had sued her former employer for outstanding overtime pay from more than 500 hours spent communicating with clients and colleagues on WeChat during non-office hours. The Beijing Third Intermediate People's Court ruled in her favor, ordering her former employer to compensate her 30,000 yuan ($4,362).  
Although the ruling was handed down in October last year, recent media coverage of the case has made it one of the most discussed topics on Chinese microblogging platform Weibo and other social media platforms as many users shared similar experiences. 
"It's common for young people like me to carry on with work-related messages on WeChat from home after finishing a day's work," Hangzhou-based financial worker Zhu Chuang, 28, told Sixth Tone. 
Some 84.7% of respondents to a survey conducted by Chinese online recruitment platform 51Job in 2022 said they continue to track work-related messages after work, with over half of respondents working an extra hour every day. Many Chinese office workers are sleep deprived, having to deal with work-related chats well after midnight.  
"When it comes to the problem of 'invisible overtime,' you cannot deny it's overtime work just because the worker is not working at the office ... When the worker's own time is clearly spent on work, that should be deemed overtime work," said a Weibo user. 
Although the Beijing court ruled in Li's favor, legal experts say the impact of the case is limited, as the ruling hinged on procedural issues at the specific tech company, according to Sixth Tone's sister publication, The Paper. The company didn't have official approval to adopt a flexible working system for its employees, for example. As such, there are still uncertainties about whether the ruling will be used as a reference for future cases, the experts warn. 
Nevertheless, Zhu believes the ruling is a step in the right direction. 
"With courageous people like Li voicing our concerns, it's a good start to solve the problem," he said, adding that separate messaging apps for personal and business use may help employees and employers calculate overtime work hours.
Editor: Vincent Chow. 
(Header image: VCG, edited by Fu Xiaofan/Sixth Tone)