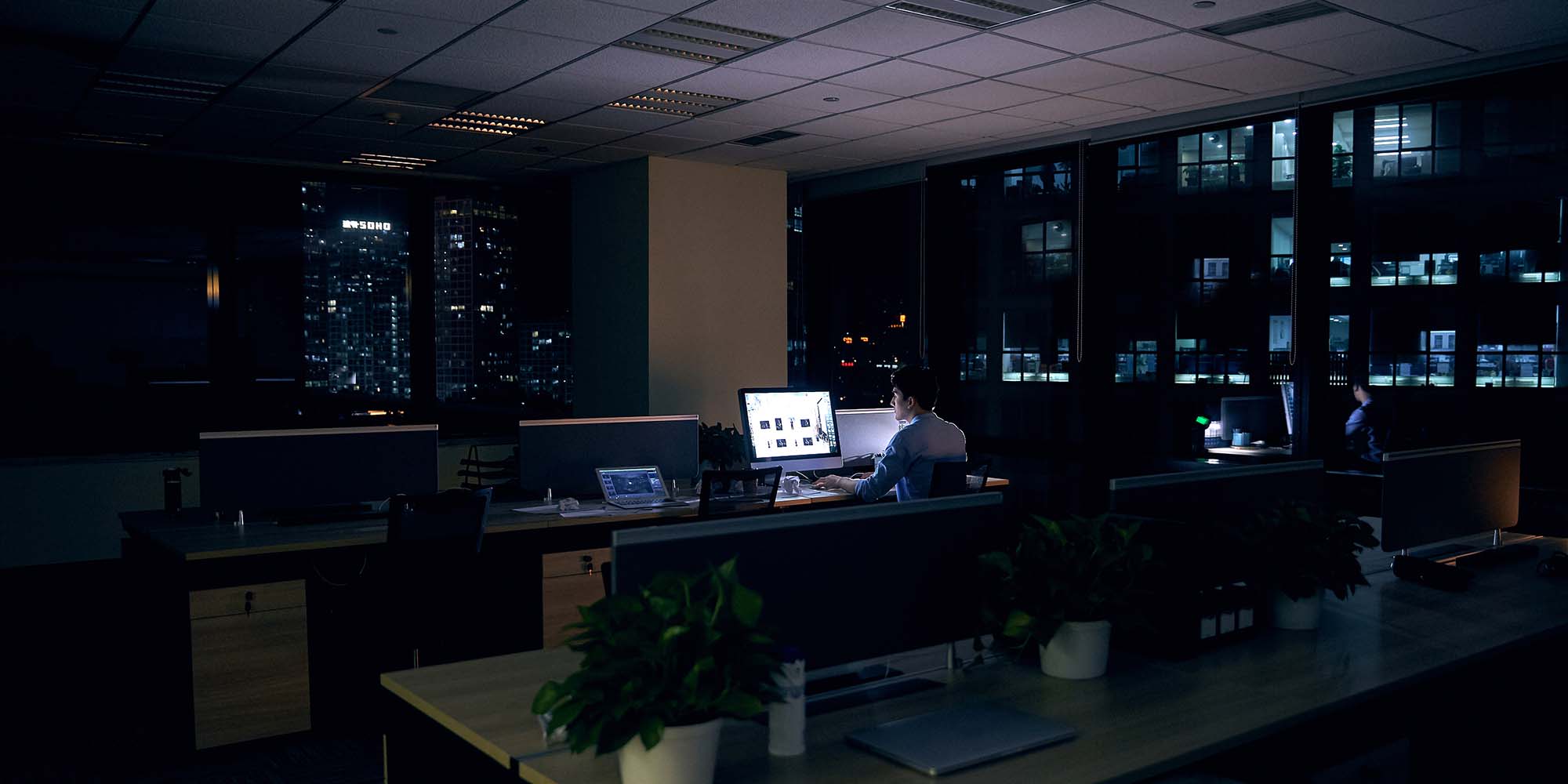 NEWS
China's Top Court Says Grueling '996' Work Schedule Illegal
The Supreme People's Court published a set of labor-related disputes to clarify legal standards of working hours and overtime wages.
Chinese authorities said it's illegal for companies to make employees work extended hours and terminate their contracts for not following excruciating work schedules commonly known as "996" — 9 a.m. to 9 p.m., six days a week.
China's Ministry of Human Resources and Social Security and the Supreme People's Court jointly published several real-life scenarios on Thursday to clarify the country's legal standards on working hours and overtime wages. The 10 cases are meant as a reference for local arbitration institutions and courts when handling labor-related disputes.
Authorities said the cases would help "correct illegal behavior of employers" and "protect workers' rights." Chinese labor law stipulates daily work shifts should not exceed eight hours or over 44 hours a week on average.
Citing an example of a courier company that didn't hire an employee after their probation period for refusing to work overtime, the top court deemed the termination illegal. The labor arbitration body that heard the case ordered the company to pay 8,000 yuan ($1,235) as compensation.
Another case involved a tech company that had made a new hire sign a clause saying they would "join the internal career advancement program but waive overtime pay." Upon quitting six months later, the employee demanded payment for working overtime. While the company refused, the labor arbitration body helped the worker secure the due amount of 24,000 yuan.
"The tech company took advantage of its dominant position, requiring employees to sign on the standard terms unilaterally formulated by them to give up overtime pay," the Supreme People's Court said in its interpretation of the ruling. "It violates legal provisions as well as the principle of fairness."
Chen Ying, a lawyer at Beijing Yingke Law Firm, told Sixth Tone that improved regulations mean there has been an increase over the years in workers claiming overtime wages or demanding compensation for illegal termination of labor contracts. While companies usually don't tell employees to work overtime, Chen said they often do so indirectly by increasing their workload or demanding more output.
"This kind of forced or disguised forcing workers to work overtime is not allowed by China's labor law," Chen said. "Workers now have heightened legal awareness and dare to take up legal weapons to protect their legitimate rights and interests."
Editor: Bibek Bhandari.
(Header image: Sino View/People Visual)