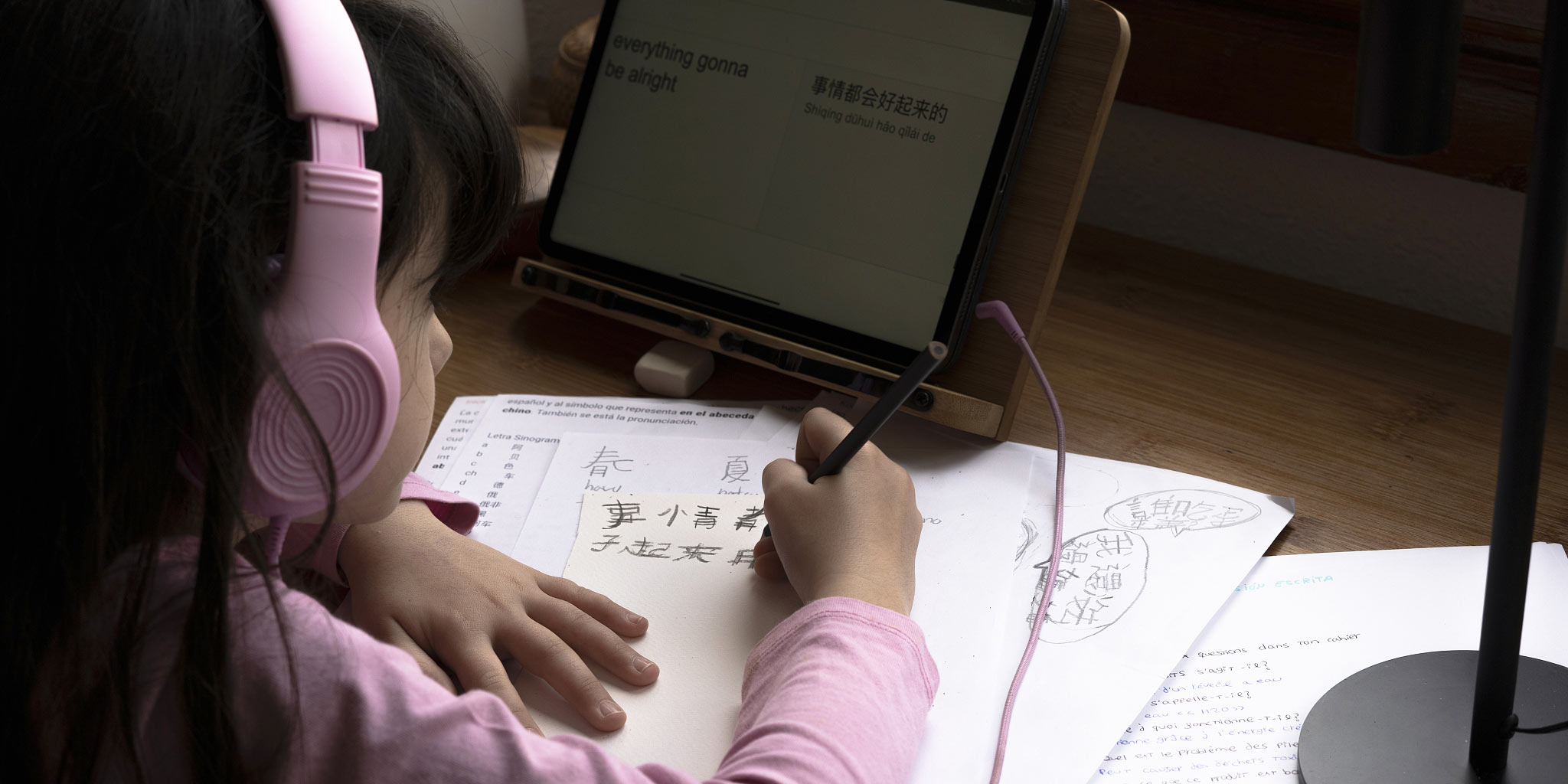 NEWS
Chinese Tutoring Giants Set Sights on Overseas Expansion
Still reeling from the "double reduction" policy, private tutoring firms are looking for new markets abroad.
China's private tutoring firms once helped prepare millions of students to study abroad. Now, as regulators restrict extracurricular education at home, some are tapping an alternative market: the children of Chinese living overseas.

Major Chinese education companies have operated overseas subsidiaries for years, but what was once considered a sideshow is now a lifeline, as hard-hit firms adapt to China's "double reduction" policy — a regulatory campaign launched in 2021 targeting excessive homework and private after-school tutoring.

Think Academy, a subsidiary of the Beijing-based TAL Education Group with branches in multiple countries, including the United States, Canada, and Singapore, booked three-digit year-on-year growth in the fiscal quarter ending November 2022. The company sees "significant market potential" overseas, Tal Education Group president and chief financial officer Alex Peng said in a January earnings call.

The Chinese language tutoring platform 51Talk divested its China mainland business in June 2022. Now it provides online English tutoring services exclusively to K-12 and post-secondary students in countries and regions outside the Chinese mainland. The U.S.-listed firm said its net revenue more than doubled in 2022, although it continued to operate at a net loss after the divestiture of its mainland operations.

Internet-based tutoring services Yuanfudao and Palfish, as well as the online art class provider Meishubao, are also rolling out services targeting the global K-12 education market, which is projected to be worth $3.62 billion by 2028. The Chinese education firms Sixth Tone contacted for this story, including Yuanfudao and Zuoyebang, all declined to comment.
Chinese parents living overseas, many of whom were once top students in China, have witnessed this expansion first-hand.
"Basically all children of Chinese origin take extracurricular Chinese courses of some kind," Zhang Jiao, a Silicon Valley-based mother of a ten-year-old, told Sixth Tone.
"I don't want my son to forget his mother tongue, and mastering more languages will help him on his university applications in the future," she added. "The content and services offered by Chinese tutoring platforms are tapping into a demand for language training."

Lin Xilei, a 35-year-old mother in Toronto, said she chose Blingo, a K-12 Chinese learning app owned by New Oriental, for its flexibility and affordability. "The teacher taught the key knowledge points in a highly efficient manner without dragging the courses out too long," she said. "My son can write short paragraphs in Chinese now."
Eighty sessions of 25-minute, one-on-one classes through the platform cost a bit more than 10,000 yuan ($1,450), according to Lin. "That's more affordable than going to offline language schools in the city, and we can get extra classes for referring other parents," she added.

The global market for Chinese language-learning courses isn't limited to overseas Chinese. Over 180 countries and regions had launched Chinese language education programs as of late 2021, according to data from China's Ministry of Foreign Affairs.
Apart from language training, Chinese tutoring services' offerings in math, STEM, art, and music have also drawn interest, especially in academically competitive areas with large immigrant populations like Silicon Valley. In a 2022 interview, the head of TAL's overseas division said that more than half of clients are of Chinese descent, followed by Indian students.
Enthusiasm for Chinese-style tutoring courses has been boosted by high-profile success stories like that of the U.S.-born Olympic freestyle skier Elieen Gu, who attended cram courses in China growing up. A comment attributed to Gu's mother that "taking math classes in China for 10 days would be equivalent to an entire year's worth of learning in the U.S." reflects a widely held belief among overseas Chinese parents.
Not everyone is satisfied, however. Lin, the Toronto-based mother, said she took her son out of math courses offered by the Chinese tutoring app Spark Education after finding its methods too different from what her son was learning in school. "Even though my son was taking online classes, he still couldn't solve some of the math problems at school and was easily confused because the courses taught a different method," she said.
With China's K-12 educational services companies facing significant hurdles in localizing their offerings to Western markets, a few are shifting their focus to South and Southeast Asia.
Andy Li, the China-born founder of a Singapore-based fintech company and father of two teenagers, told Sixth Tone that more than a dozen investors and entrepreneurs have reached out to him to seek advice on offering tutoring courses to families in Southeast Asia.

Li's children spend most of their time out of school at offline afterschool centers. "In addition to learning, we care about bonding and communication between teachers and children," he said.
Meanwhile, some overseas parents worry the spread of "involution" and ultra-demanding "chicken-blood parenting" in their communities is putting too much pressure on kids from a young age, the same phenomenon that led China to restrict domestic tutoring in the first place.
"It's true that Chinese parents generally pay more attention to academic performance. But that doesn't mean foreign parents care less about education," said Lin.
"While most Chinese focus on math and musical instruments, foreign parents invest as much time in other subjects, such as sports or art."
Editor: Kilian O'Donnell.
(Header image: Westend61/VCG)