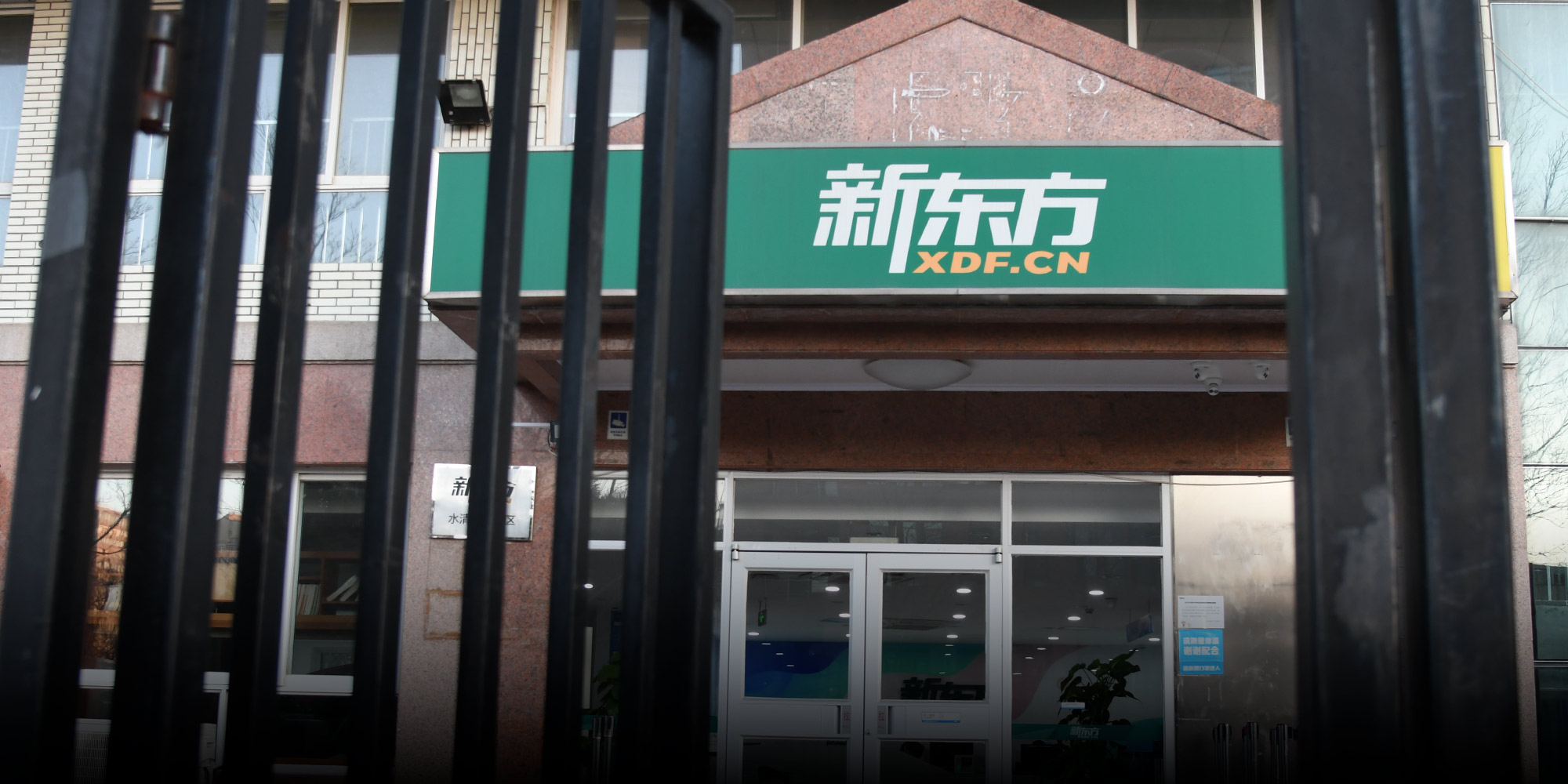 NEWS
New Oriental Fired 60,000 Staff After Education Clampdown, CEO Says
The company's revenue declined by 80% last year after many of its tutoring centers were shut.
New Oriental Education and Technology Group, one of China's largest private education providers, dismissed tens of thousands of employees last year after an educational reform policy drastically cut classes and fees and ordered such institutions to turn into nonprofits.
Yu Minhong, the company's founder and CEO, wrote in a social media post that 60,000 New Oriental staff lost their jobs last year, more than the 40,000 he had then forecast. The company's market value evaporated by 90% in 2021 and its operating revenues dipped by 80% year-on-year, while it dished out nearly 20 billion yuan ($3.13 billion) in tuition refunds, staff severances, and rentals.
"In the past six months, New Oriental has managed to survive and has preserved a little strength for the future," Yu said, adding the company would ramp up investments in tertiary education and overseas Chinese education.
New Oriental, which is one of China's oldest and largest private tutoring companies, decided to cease its operations entirely for students from kindergarten through grade nine in October, just three months after the central government announced the "double reduction" policy. Since then, the company has pivoted to other sources of revenue generation, including selling agricultural products online.
Meanwhile, other tutoring giants such as Xueersi in Shanghai have registered separate nonprofit entities. The company announced its new nonprofit Ledu in December to provide online-only classes on weekday evenings, but authorities suspended it two days after launch, saying the service "could create the misunderstanding that private tutoring business was rebounding."
Ledu returned online last week after adjusting its fees according to local government policy. It now offers 30-minute classes for less than 20 yuan regardless of the number of students, compared with its introductory price of 100 yuan for a 90-minute session.
"Each session is cheaper than a cup of coffee," a mother who enrolled her second-grader for Chinese and math classes told Sixth Tone. "It's worrying to think about whether it will be sustainable after this semester. The difficulty in securing seats at these centers shows the need for such tutoring centers, but we dare not discuss openly online because we're scared that our last choice might disappear."
Editor: Bibek Bhandari.
(Header image: An exterior view of a New Oriental campus in Beijing, Dec. 26, 2021. Su Weizhong/People Visual)