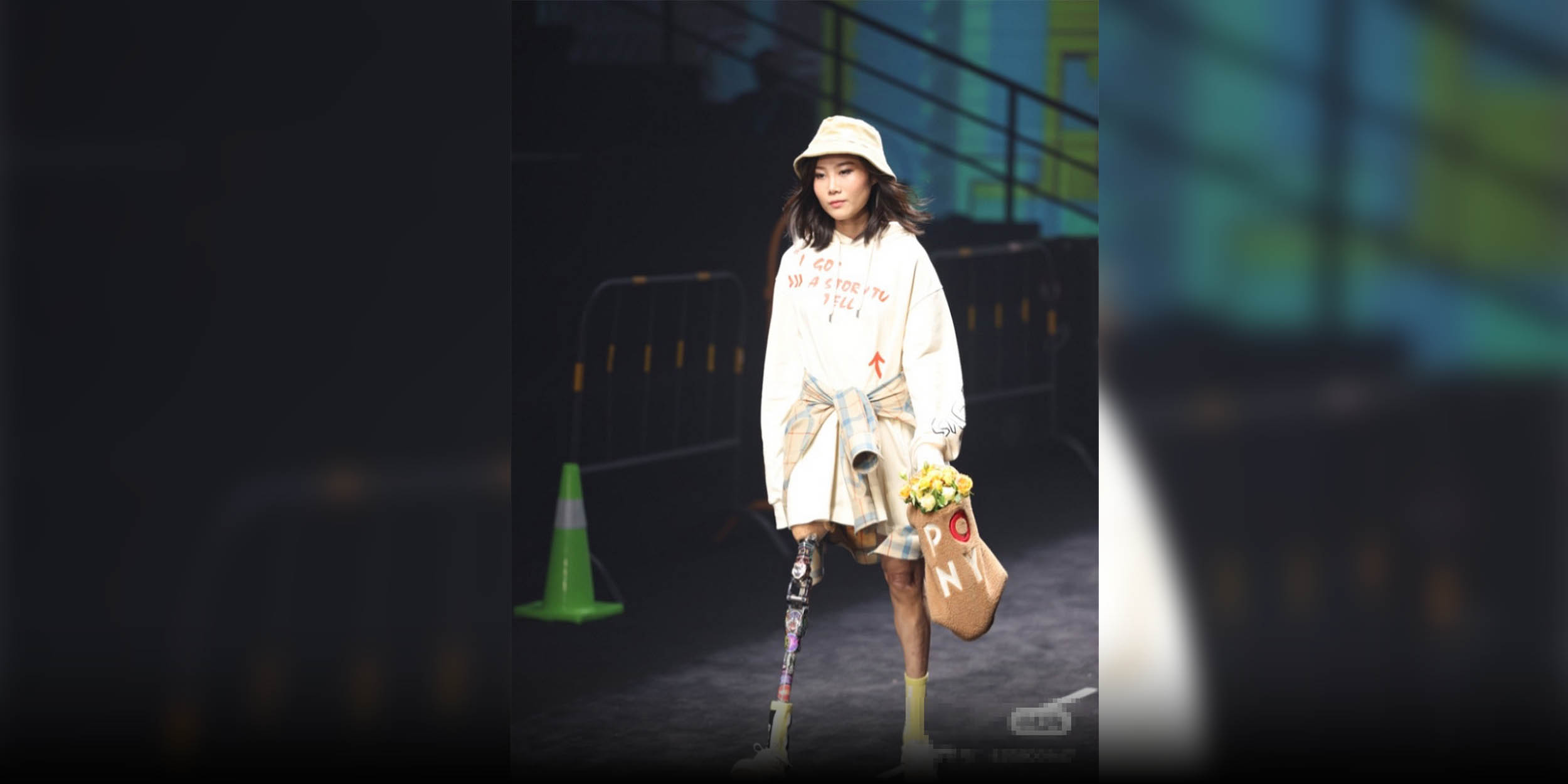 NEWS
Online Influencer With Disability Hits Back at Trolls
Attacks against the earthquake survivor come amid a growing spate of online violence.
A Chinese woman who shunned the traditional notions associated with disability after a high-profile appearance during a fashion week in 2021 is hitting back at online trolls, who she said have harassed her for over a year, once again putting the spotlight on an issue that has been widely discussed in the past months.
Niu Yu, an online influencer who lost her leg during the deadly Wenchuan earthquake, said that she has faced malicious attacks from people who mocked her disability, made fun of her appearance, and discouraged her from seeking a partner. Born in 1997, the native from the southwestern province of Sichuan shared her experiences with over 2 million followers on Douyin, the Chinese version of TikTok, on Sunday, when she shared screenshots of those hateful messages.
"I will continue to fight for myself and for the girls who have received unfriendly treatment yet chosen to remain silent," Niu said in the video. "We're not perfect, but so what? We will still shine brightly."
Niu's experience is the latest in a spate of cyberbullying cases, mostly involving women, that have made national headlines in recent months. In February, a 38-year-old male livestreamer killed himself after facing attacks online, while a 23-year-old woman also ended her life that same month after being slut-shamed for dying her hair pink.
To stymie cyber violence, China's top internet watchdog has intensified its crackdown by ordering major platforms to develop a monitoring system and impose stricter punishments on offenders. For years, lawmakers have called for legal efforts to be ramped up, with delegates at the "two sessions" political meetings proposing a special law against cyber violence.
Niu, who lost her right leg in the 2008 quake, has undergone over 30 operations since then and has spent years doing rehabilitation and learning to walk with a prosthetic leg. In 2018, she made headlines after participating in a half-marathon to commemorate the 10th anniversary of the disaster, and won praise after modeling during Shanghai Fashion Week in 2021.
Her endeavors have inspired many people with disabilities, while supporters have flooded to her recent video to leave messages of encouragement. Many users have also shared their personal experiences in the comments section of Niu's video.
"I lost one of my arms in a car accident and couldn't escape the trauma for more than 10 years, but I started wearing short-sleeved shirts again and learned to paint only after meeting you," a user commented. "You are my only light if the world is pitch-dark."
Niu told Sixth Tone's sister publication, The Paper, that the negative comments and hateful messages have left her "heartbroken," and she's been unable to make the trolls aware about people living with disabilities. She added that she was considering suing those attacking her online, but she is adamant that they won't deter her from pursuing her passions.
"There are still a lot of interesting things to do in my life," she told The Paper.
Editor: Bibek Bhandari.
(Header image: Niu Yu on stage during 2021 Shanghai Fashion Week. From Xiaohongshu)