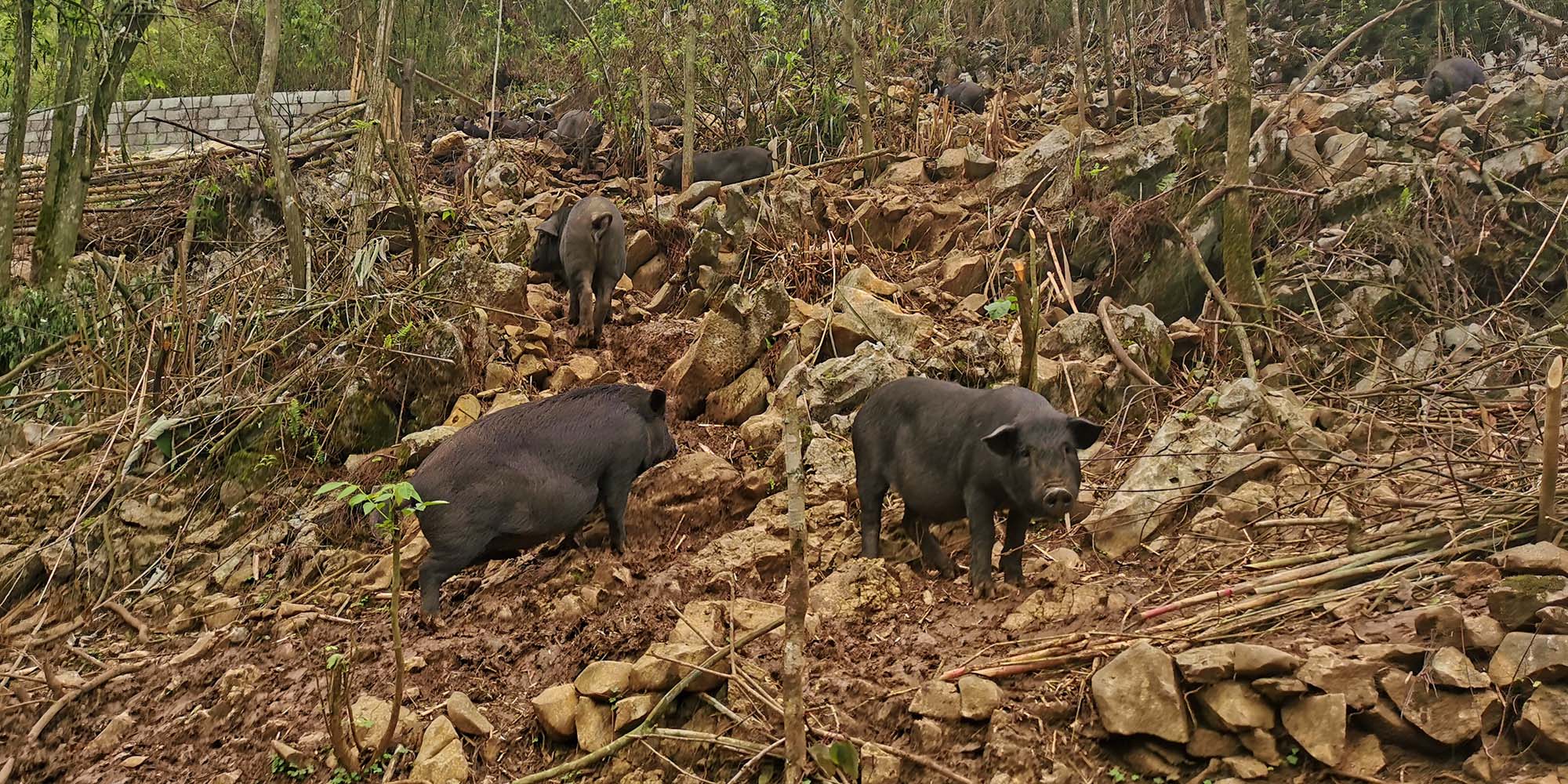 NEWS
Couple Gets Probation for Killing Wild Boars Ruining Their Crops
The animals are a protected species in China, making their killing illegal.
A couple in central China's Henan province received two years probation for killing eight wild boars — a protected species under Chinese law — drawing attention to the increasing human-animal conflict and lack of compensation schemes for farmers caught in the crossfire.
The farmers from Xichuan County reportedly installed electronic fences around their farmlands and used various means to hunt the wild boars between May and July to prevent them from damaging their produce, local media reported Friday. However, the mountainous region — recently lifted out of poverty — forbids people from hunting wild boars and using electronic fences.
Wild boars are a protected species under China's national wildlife regulation. But their rising population in over a dozen provinces has made them an adversary to villagers fretting over crop damages and highlighting instances of human-wildlife conflict.
"The wild boars damaged our crops so badly that we had to kill them," one of the defendants, surnamed Wu, was quoted as saying during the trial. "Our food was all gone."
Judges who presided over the couple's case in Xichuan County said the pair's action constituted illegal hunting. The couple was given suspended jail terms of 12 months and 18 months with two years probation and fined 4,000 yuan ($625) for ecological damage.
According to the National Forestry and Grassland Administration, wild boars — for which there is currently no official nationwide population figure — have caused "the widest range of damage and the most serious losses" among all wildlife in China. In recent years, China has implemented quotas and regulations for culling the animals to control their population and mitigate damages to local farms, though unauthorized hunting is strictly prohibited.
However, the court didn't provide any redress to the couple for their losses in the absence of a standardized compensation policy, highlighting the woes of many locals who resort to killing the animals to protect their livelihoods instead.
This year, China ordered 14 provincial-level regions — from northern Heilongjiang to southwestern Sichuan — to map the population of wild boars in their region, increase early warning systems, and devise a local ecological compensation scheme.
Editor: Bibek Bhandari.
(Header image: People Visual)