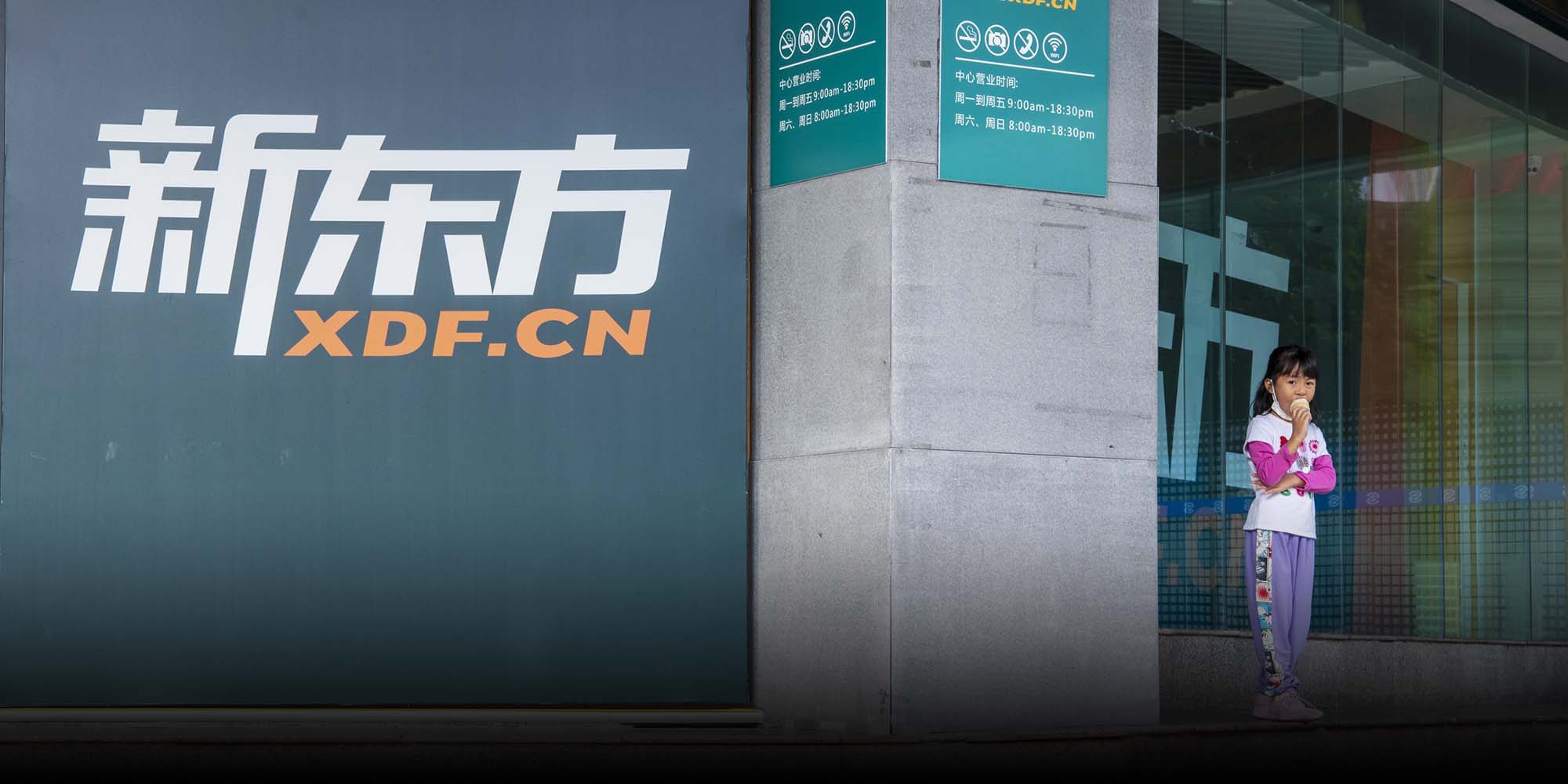 NEWS
Koolearn to End Tutoring for Children Amid Education Reforms
The decision is likely to affect thousands of employees and the company's revenues.
One of China's earliest online education platforms, Koolearn, announced Monday that it will end its academic training services from kindergarten through the ninth grade in the Chinese mainland by the end of November.
Koolearn's board of directors said the decision would have a significant impact on its earnings, as businesses involving kids from kindergarten to the ninth grade, or K-9, account for up to 40% of its total revenues. The company said it will shift its focus to other educational products and services that don't involve students enrolled in the K-9 program.
The company is the latest to fall victim to China's most recent education reform, barring academic tutoring agencies from seeking financing by listing on the stock market. Koolearn Technology Holding Limited, owned by education powerhouse New Oriental Education and Technology Group, was founded in 2005 and listed on the Hong Kong Stock Exchange in 2019.
As of May 2020, Koolearn had 7,094 full-time employees, with an additional 6,683 part-time staff. Last month, some employees claimed online that their supervisor was trying to "optimize his team" by setting unreasonably high goals and cutting salaries by 20% if they failed to reach targets.
A teacher with New Oriental Education, who declined to be named due to privacy reasons, said some supervisors were reducing staff salaries, adjusting their positions, or arranging no classes to force them to leave schools without severances. She claimed the company hadn't paid her full salary for September and accused the company of faking her "voluntary resignation."
"The problem hasn't been addressed after nearly a month," the teacher in the eastern city of Wenzhou, told Sixth Tone. "The human resources staff asked me to file the case with the city's arbitration office, but there's no room for negotiations from their side."
When reached by Sixth Tone on Tuesday, the human resources department at New Oriental Education's Wenzhou office declined to comment and referred to its headquarters in Beijing.
Koolearn's announcement on Monday came nearly a month after its parent company, New Oriental Education, said it would lay off over 40,000 staff by the end of this year and scrap its entire tutoring business targeting primary and middle school students. Several other companies, including the education arm of internet giant ByteDance and another industry giant Juren Education, are either scaling back staff or ceasing operations altogether.
Editor: Bibek Bhandari.
(Header image: IC)