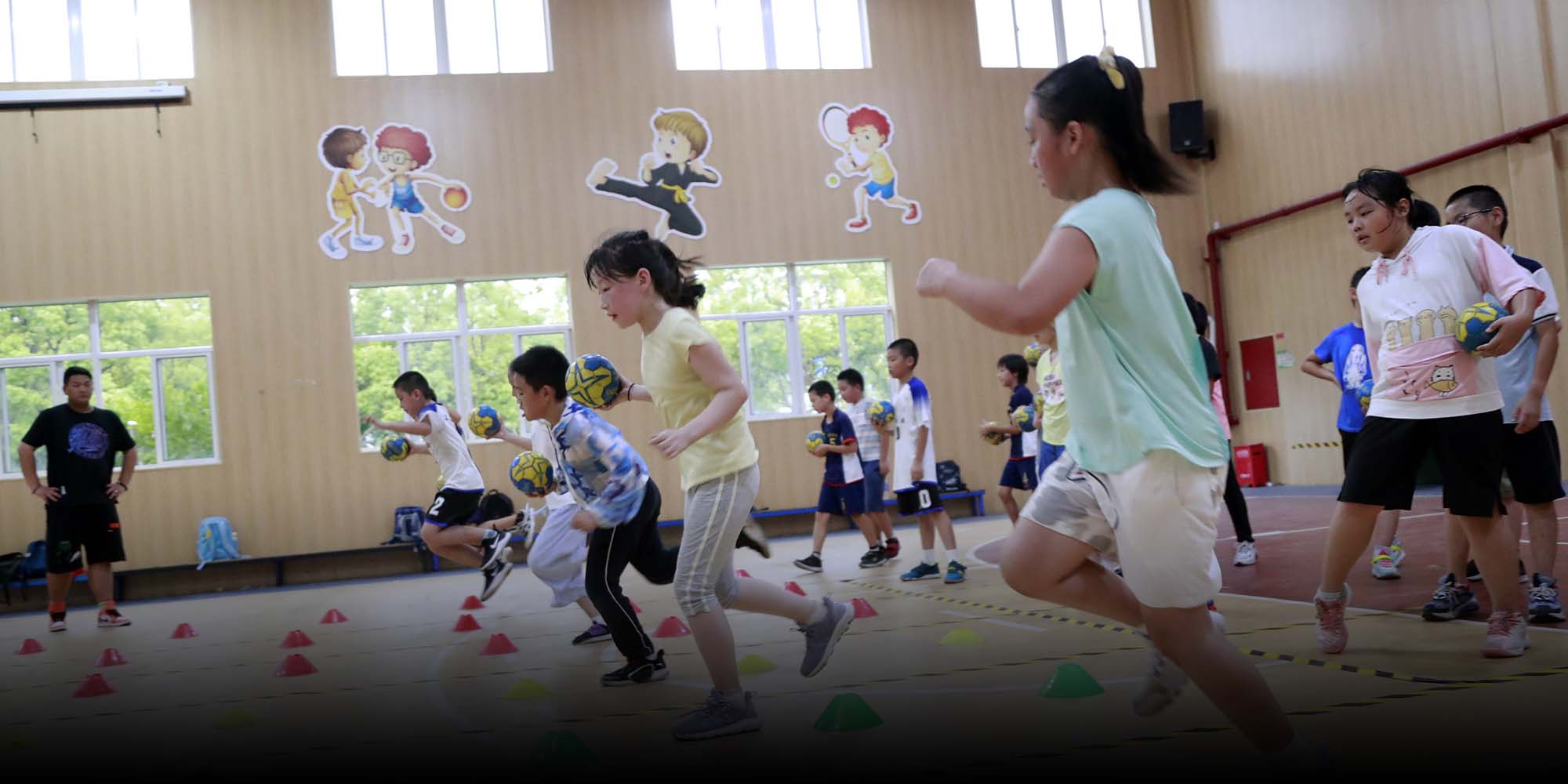 NEWS
Burden Reduction Policies Are Working, Education Ministry Says
Surveys paint a rosy picture of the reforms' effects.
China's "double reduction" policies aimed at easing education-related pressure on parents and children are effective, the Education Ministry said at a press conference Thursday.
It cited figures based on feedback from 108,000 primary and middle schools across the country — roughly half of all such schools — about changes since the "double reduction" policies were rolled out over the summer.
Of the respondents, 96.3% said they are providing after-school services to benefit working parents. More than 77 million students, or 85% of all pupils at those schools, have signed up for such services, the ministry said.
The ministry also randomly surveyed 57 million parents, 99.6% of whom said teachers had not given them extra responsibilities such as checking their children's homework. As many as 97.5% of the parents expressed satisfaction with the "double reduction" policies.
As part of the reforms, the government has sought to greatly reduce the amount of time young students spend attending extracurricular courses, a source of concern for parents who feared their child would fall behind their peers if they didn't also take additional classes.
In another survey, jointly conducted by the Communist Youth League and its affiliated newspaper, China Youth Daily, 72.7% out of 511,000 parents said their education-related anxieties had been eased. Last month, Sixth Tone found many parents in China's biggest cities felt increasingly stressed because securing extracurricular classes was becoming harder.
A teacher with a tutoring organization based in Shanghai told Sixth Tone that he thinks many parents don't mind not sending their child to tutoring classes, as long as other children stop doing so as well. "But this also shows their anxiety," said the teacher, who wasn't authorized to speak with the media. "They're still watching closely what the others are doing."
The ministry said Thursday it would continue exploring ways to crack down on one-on-one and home-based tutoring and that it would speed up the drafting of new legislation for the extracurricular training market.
Editor: Kevin Schoenmakers.
(Header image: Students exercise after class in Shanghai, Sept. 1, 2021. People Visual)