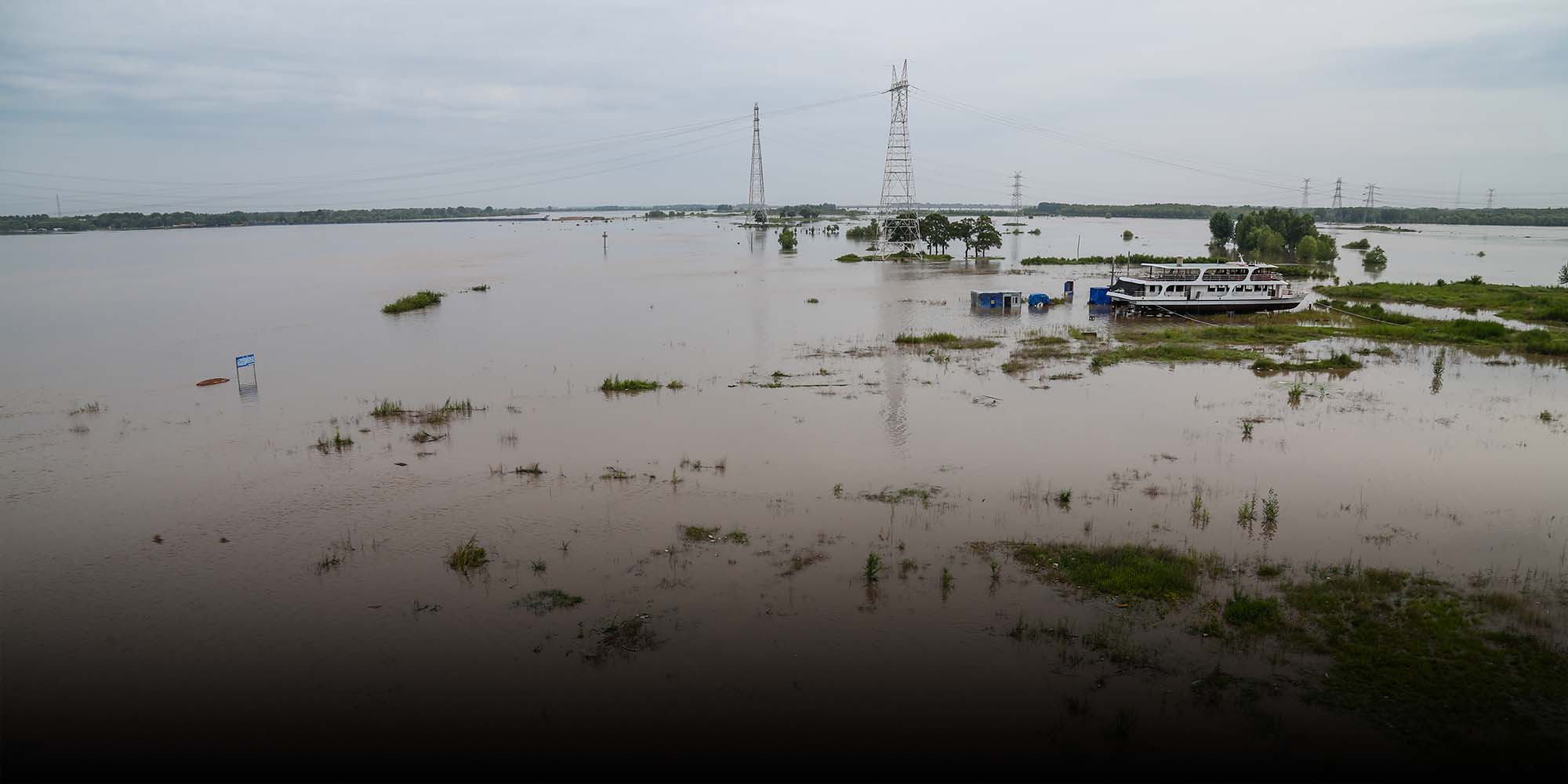 NEWS
Dam Collapses Disrupt Water Supply of Chinese City
For several days, the Nen River running through Qiqihar has been too full of debris to be used for drinking water.
The collapse of two dams due to heavy rainfall in northern China last Sunday has caused such river pollution that a downstream city has been forced to limit its water supply.
Residents in parts of Qiqihar, a city of over 5.2 million residents in the northeastern province of Heilongjiang, have been without running water for several days starting Wednesday, according to the local government.
The city's water supply relies in part on the Nen River, which has become saturated with mud and debris after heavy rains caused two reservoirs in the Morin Dawa Daur Autonomous Banner of neighboring Inner Mongolia Autonomous Region to overflow and burst their dams on July 18. Nobody was killed in the incidents, but farmland, bridges, and roads were damaged.
In the three districts — Jianhua, Longsha, and Tiefeng — that make up most of Qiqihar's urban core, residents' water supply was limited starting Wednesday. According to posts on Chinese social media platform Weibo, taps in some houses — especially on higher floors — were entirely dry, while others only received water sparingly. By Friday, firefighters had been called in to distribute drinking water.
On Friday evening, municipal water supplier Qiqihar Water Group told local media that the Nen River's water quality had improved somewhat and was now clean enough for some residents to receive water for two hours in the morning and others for two hours in the evening.
Liu, a university student in Qiqihar, said he could finally take a shower on Friday evening. "The water came in from 5 p.m. to 7 p.m.," he told Sixth Tone. A few days earlier, the 20-year-old had to make his way to a public bathhouse that still had water available to wash up.
China's summers are always marked by heavy rainfall, but this year's rainy season has been particularly severe. Torrential downpours caused widespread flooding in central China's Henan province this month, with the death toll standing at 58 so far. More people remain missing. A heavy typhoon is expected to make landfall this weekend along China's east coast, bringing more extreme weather.
Editor: Kevin Schoenmakers.
(Header image: Rising water levels as high seen from a dock on Mingyue Island in Qiqihar, Heilongjiang province, July 24, 2021. People Visual)