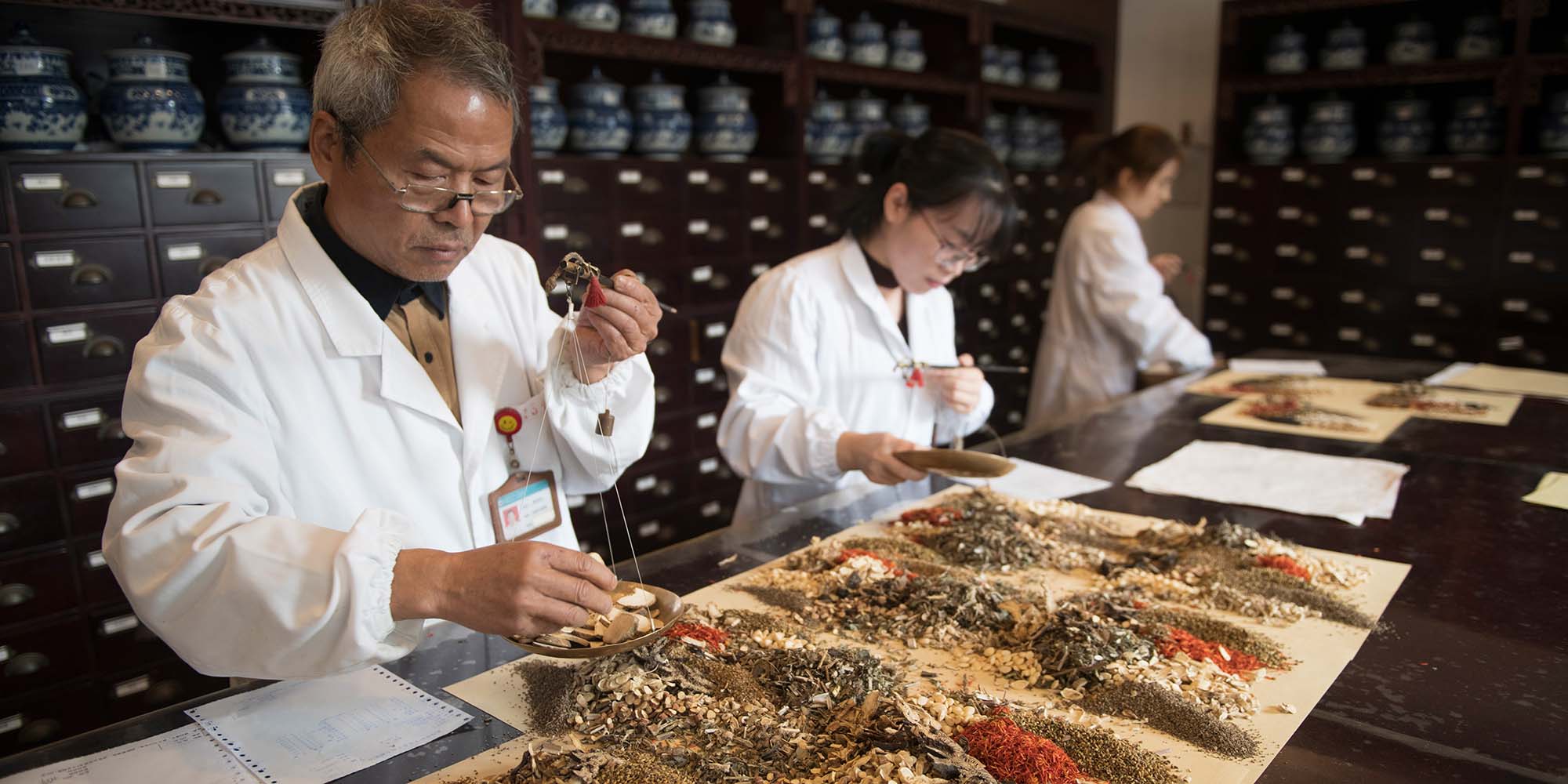 NEWS
Beijing Seeks to Punish TCM Naysayers
A new draft regulation would hold those who slander or defame traditional Chinese medicine criminally responsible but does not say how these terms would be defined.
Beijing is considering handing out punishments to those who damage the reputation of traditional Chinese medicine, according to a new draft regulation issued Friday.
The document, jointly drafted by several local government departments, including the Beijing Municipal Health Commission and Beijing Administration of Traditional Chinese Medicine, aims to deter individuals and organizations from behaviors that defame or slander TCM in any way.
Those who violate the proposed rules by "picking quarrels, provoking trouble, and disrupting public order" may be subject to punishments by public security organs or even face criminal responsibility. However, the guideline did not say what behaviors might constitute defaming TCM.
The draft regulation — on which the public is invited to submit feedback for one month — also proposes a ban on the false advertising of TCM and its use to harm public interests, while also suggesting requirements about its management.
In recent years, several scandals have raised public concerns over TCM. Last July, a children's hospital in the eastern Jiangxi province suspended one of its traditional treatments, sanfutie, after dozens of children complained of side effects such as blisters, itchiness, and burns. And in April 2018, medical professionals questioned law enforcement after a doctor was arrested on suspicion of defaming a brand of herbal liquor that was criticized by drug authorities for false advertising.
Nonetheless, authorities in China have continued promoting TCM therapies. During the COVID-19 pandemic, the country included traditional remedies in its national diagnosis and treatment guideline for the disease. The sixth version of the guideline, released Feb. 18, detailed which herbal formulas should be used to treat different symptoms of the disease.
Editor: Daniel Wilkinson.
(Header image: TCM Doctors fill prescriptions at a Chinese pharmacy in Dongyang, Zhejiang province, Oct. 31, 2018. Bao Kangxuan/People Visual)