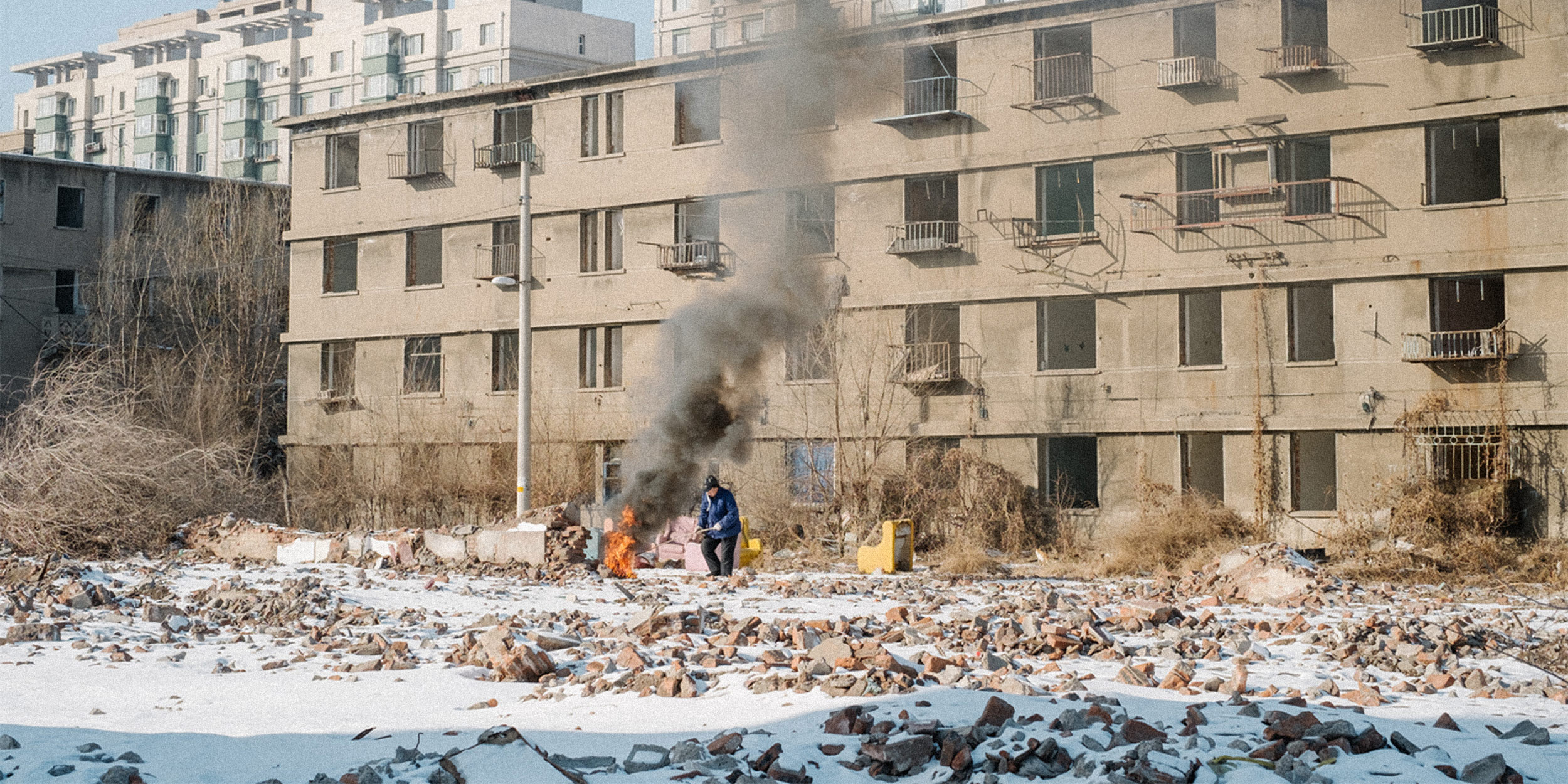 VOICES & OPINION
Three Books (and One Band) That Explain Northeast China
Want to know more about northeast China's cultural revival? Start here.
This is the fourth piece in a series on the "Dongbei Renaissance." The third can be read here.
It is not unusual for economic disaster to stimulate a cultural revival. Take German cinema during the Weimar Republic, for example, or the neoliberalism of post-World War II Italy.
China's three northeastern provinces of Heilongjiang, Liaoning, and Jilin — collectively referred to as "Dongbei" — aren't emerging from decades of war, but the layoffs of the 1990s nevertheless scarred an entire generation. Now, those who grew up during that tumultuous period are finally trying to come to grips with what it all meant. In the process, artists, writers, and performers from Dongbei have pushed the region to the forefront of China's cultural scene — and forced the region to reckon with its past.
This year's streaming hit "The Long Season" is a good place to start, but here are three other stories — and one band — worth a look if you want a deeper understanding of what makes China's rust belt tick.
Moses on the Plain (2015)
Arguably the first true work of the Dongbei Renaissance, Shuang Xuetao's novella "Moses on the Plain" bears all the hallmarks that would come to define the movement.
Starting from a taxi driver's enigmatic death, Shuang weaves a tale of transgression and redemption. Making deft use of the region's unique history and paying homage to works like William Faulkner's "As I Lay Dying," Shuang paints contemporary Dongbei as a land lost in the desert, while still emphasizing the power of faith to surmount any obstacle.
In 2021, director Zhang Ji adapted "Moses on the Plain" into the feature-length film "Fire on the Plain." The movie, starring Zhou Dongyu and Liu Haoran, debuted at the San Sebastian International Film Festival in Spain, though it has yet to premiere in China.
An English version of the novella was included in "Rouge Street," a collection of three of Shuang's novellas translated by Jeremy Tiang and published by Metropolitan Books last year.
Victim in Me (2017)
Although contemporary Dongbei has a reputation as a cold place, most works of the Dongbei Renaissance at least attempt to cut the darkness with humor or an uplifting message. Zheng Zhi's novel stands out for being blacker than night. It revolves around the enigmatic, unfinished "Ghost Tower 33," a structure inspired by an unfinished building in Zheng's hometown of Shenyang, where government neglect and grassroots intransigence combine to create a refuge for those whom society has left for dead.
From the novel's very first pages, in which a man walks into a bathhouse, changes his clothes, then chops up a gangster with a machete, leaving a blood-red pool in his wake, violence is everywhere. Sometimes called China's answer to "Journey Under the Midnight Sun," the novel grew out of Zheng's belief that, "Only suffering is impartial; no one can savor it."
A televised adaptation of Zheng's story, retitled "Coward," aired on streamer Youku last year. Although altered from the original, it nevertheless managed to spin the novel into a compelling crime drama.
Winter Swimming (2018)
In 2018, writer Ban Yu released "Winter Swimming," a collection of seven short stories about lives balanced precariously on the edge. His narrators' existences are defined by passivity in the face of looming adversity, loneliness, and, above all else, an eerie silence.
The titular story stands out in the collection for both its narrative and ambiguous message. The protagonist, known only as "I," meets Sui Fei, a divorcee with an abusive ex-husband, on a blind date. Eventually, he discovers that Sui Fei's father was a man who had tragically drowned after a confrontation with I over a game of cards. At the story's end, I kills Sui Fei's ex-husband before going for a "winter swim," drowning himself in the same water that claimed Sui Fei's father years prior.
In Ban Yu's elegant prose, the struggles faced by Dongbei's inhabitants become as spiritual as they are material, and death takes on a poignant mantle of redemption: "Stripped bare and adrift, I bobbed on the water's surface. … Retracing my steps, I saw no trees or ashes, neither the flickering of flames nor of the constellations. Aside from myself, there was no one ashore. The wind had swept everything away, even the scorched earth showed no scars."
Second Hand Rose (1999-Present)
If you need a break from Dongbei's icy literary world, the region's popular music represents its polar opposite — no group more so than Second Hand Rose.
Founded in 1999, the band spent much of its first two decades in relative obscurity before enjoying an abrupt rise to prominence around the start of the Dongbei Renaissance. Although Beijing-based, singer Liang Long, one of the band's two remaining original members, was born and raised in Heilongjiang. Their songs are rooted in errenzhuan, a kind of northeast folk opera, and their melodies mix folk with metal.
But Liang is the real star of the show. His on-stage persona, enhanced by elaborate makeup and costumes, transcends the group's somewhat middling studio output. In person, songs like "Xian'er," which Liang sings in his hometown dialect, hit like a hurricane, giving truth to Liang's own assessment of the band: "Unless you have a 10-year history of mental illness, you're not ready for Second Hand Rose."
Editor: Kilian O'Donnell.
(Header image: A trash fire in Shenyang, Liaoning province, 2017. Wu Huiyuan/Sixth Tone)