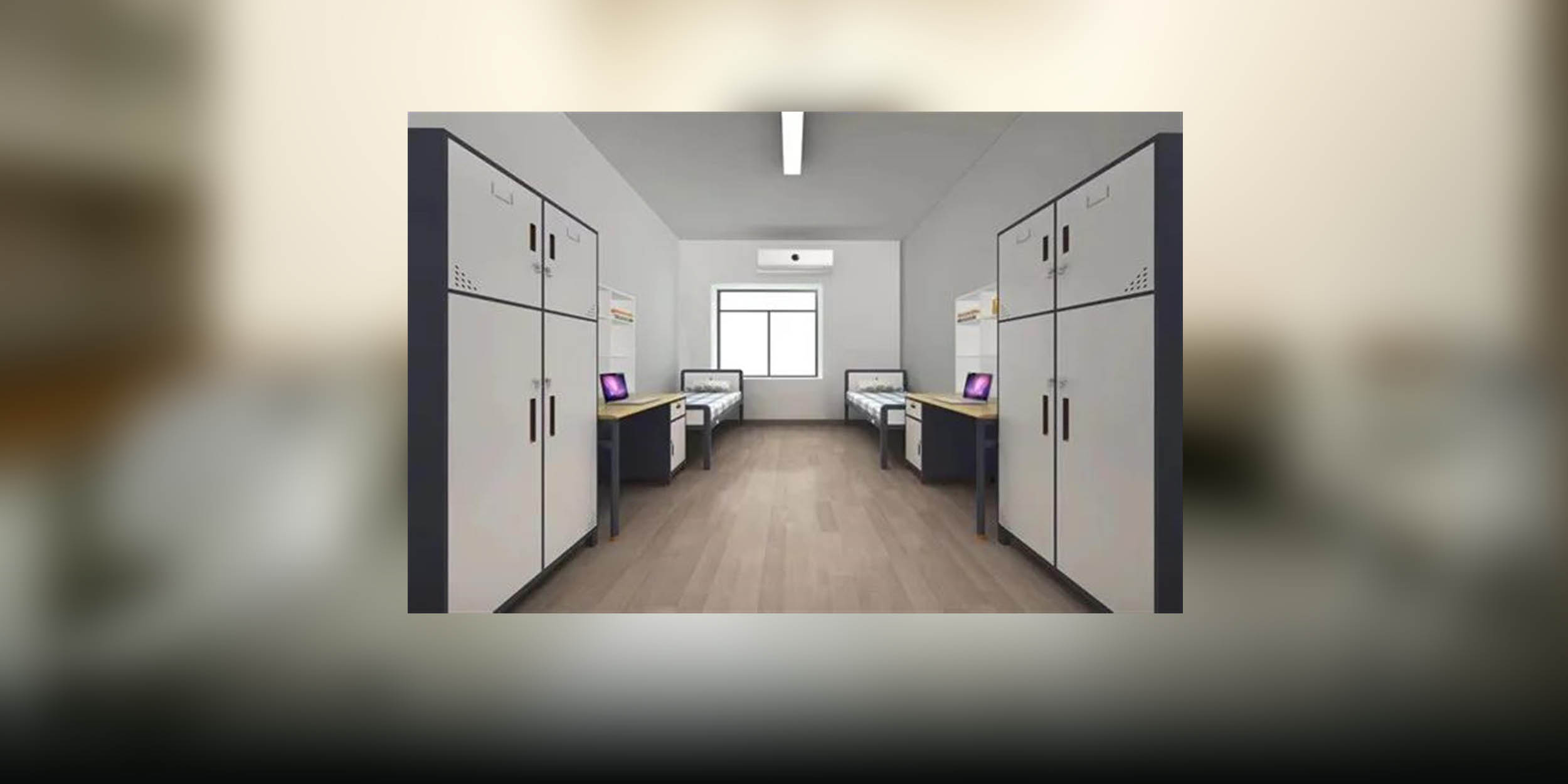 NEWS
Wuhan University Offers Shared Rooms for Married Students
The announcement has received lots of social media attention, but a university staff member told Sixth Tone that the policy is still in its planning stages.
A leading Chinese university is introducing shared rooms for married students, the latest university to roll out pro-marriage policies for its students. It comes as officials have called for greater support for master's and doctoral students' family planning.
According to Wuhan University's announcement on Thursday, married students can apply to live in the same dorm room as long as both are full-time students with a marriage license.  
A staff member of the university's logistics department told state media that the dorms are aimed at married Ph.D. students. The staff said they first received requests from Ph.D. students a few years ago and have now prepared around eight couple rooms. As of Thursday, three couples have applied for the rooms, China Youth Daily reported.
However, an on-duty staff member of the logistics department told Sixth Tone on Friday that the new policy is still in its planning stages. "There isn't a specific process in place for how to operate it at the moment," said Zhu Konggeng.
Located in the central Hubei province, Wuhan University is one of China's oldest universities with 20,780 master's students and 9,305 doctoral students. The legal marriage age to marry in China is 22 for men and 20 for women.
The university's announcement has trended on social media, with a related hashtag garnering more than 12 million views on microblogging platform Weibo. While some users praised the move for supporting married students, others mocked it as a policy to improve declining birth rates.
"The university is creating conditions for students to get married and have children while studying," a financial influencer with 663,000 followers on Weibo wrote. "This measure is quite practical, and is expected to yield good results."
According to the announcement, the dorms are equipped with two single beds, two desks and two closets. In response to netizens' questions about this arrangement, the university wrote that "as long as hearts are together … whether it's one bed or two, it's all filled with love."
China has seen marriage rates plummet in the last nine years. According to the Ministry of Civil Affairs, the number of registered couples in 2022 was 6.83 million, the lowest number since records began in 1986.
Wuhan University is not the first university to provide dorms for married students, with Tongji University in Shanghai and Nankai University in Tianjin doing the same in 2003 and 2017, respectively.
Critics have attacked such measures over the years for promoting romance among students instead of prioritizing their education, and students raising children while on campus have also come under criticism.
In May, another prominent university, the Harbin Institute of Technology, introduced measures to help students get married more easily.
Editor: Vincent Chow. 
(Header image: An interior view of the dormitory for couples at Wuhan University, Hubei province, August 2023. From the WeChat account of Wuhan University)