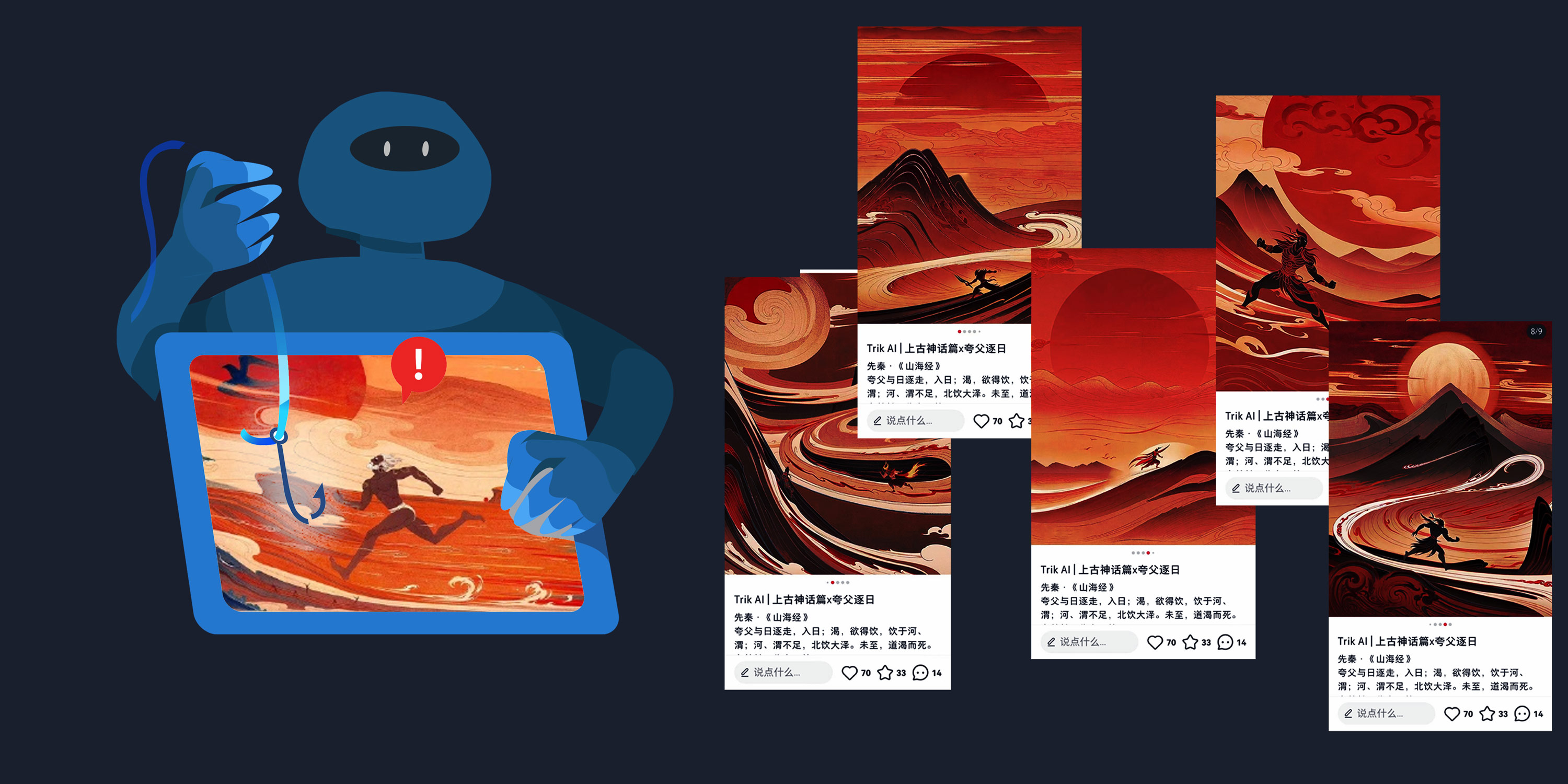 NEWS
Xiaohongshu Accused of Using Users' Artwork to Train Its AI
According to one illustrator, the social media platform has admitted to using his artwork to train its image generating AI. The platform says the artwork used was from open access sources.
China's Instagram-like lifestyle platform Xiaohongshu has come under fire after several popular illustrators accused the company of using their illustrations to train its artificial intelligence image generator, infringing their copyright. The controversy marks the latest backlash against the use of AI in the Chinese art world in recent months.
The controversy first arose when an illustrator with the username "Snow Fish" claimed that his illustrations posted on the platform had been "fed" to train Trik AI, Xiaohongshu's AI image generator, without his knowledge. Several other illustrators then made similar claims on their social media accounts.
Speaking to Sixth Tone on Monday, "Snow Fish" illustrator, surnamed Xue, said he has demanded the company publicly apologize, delete the offending artwork, and stop using his illustrations to train the AI model.
According to private messages between the two parties reviewed by Sixth Tone, Xiaohongshu has apologized to Xue and admitted that his artwork was used to train its AI. However, the company said the artwork was taken from open access sources rather than from Xue's Xiaohongshu account, adding that it has "never used images from Xiaohongshu to train [Trik AI]."
The company also said that the offending artwork was not used for "commercial purposes," and has since been deleted from the platform. A search by Sixth Tone of Xiaohongshu on Monday evening could not find the offending artwork.
A spokesperson for Xiaohongshu neither confirmed nor denied that the messages are genuine.
Launched in April, Trik AI allows users to generate artwork from text prompts. The function, still in its testing stage, is among several AI tools launched by Xiaohongshu in recent months, including "Ci Ke," which generates images using text from users' posts.
The illustrators have said that they will boycott the platform until their concerns are addressed. They have highlighted the platform's user agreement as problematic, as it gives the platform the right to "make derivative content" based on users' original content and "to incorporate the content into other works."
Boycott posts saying "No to AI-generated images" have proliferated among illustrators on the platform, with some announcing their relocations to other platforms such as microblogging platform Weibo and short-video platform Douyin. A related hashtag has been viewed more than 20 million times on Weibo.
The controversy is the latest involving AI-generated content in China, amid mounting concerns over a range of issues relating to privacy, copyright, and misinformation.
The emerging technology has proven especially difficult for China's illustration community. In March, Lofter, a popular fan art platform, took down its AI image-generating function following a massive boycott from illustrators accusing the platform of using their work to train AI without authorization.
Other AI image generators such as Miaoya Camera have also faced boycotts due to concerns over users' privacy.
China finalized its new regulation governing generative AI technology in July. The regulation, which comes into effect Tuesday, forbids copyright infringement in the training of AI models.
In the U.S., meanwhile, Hollywood actors and writers have been on strike for more than three months over a range of issues, including demands to curb the use of AI in their industry.
Editor: Vincent Chow.
(Header image: Visuals from @是雪鱼啊 on Weibo and VCG, reedited by Sixth Tone)