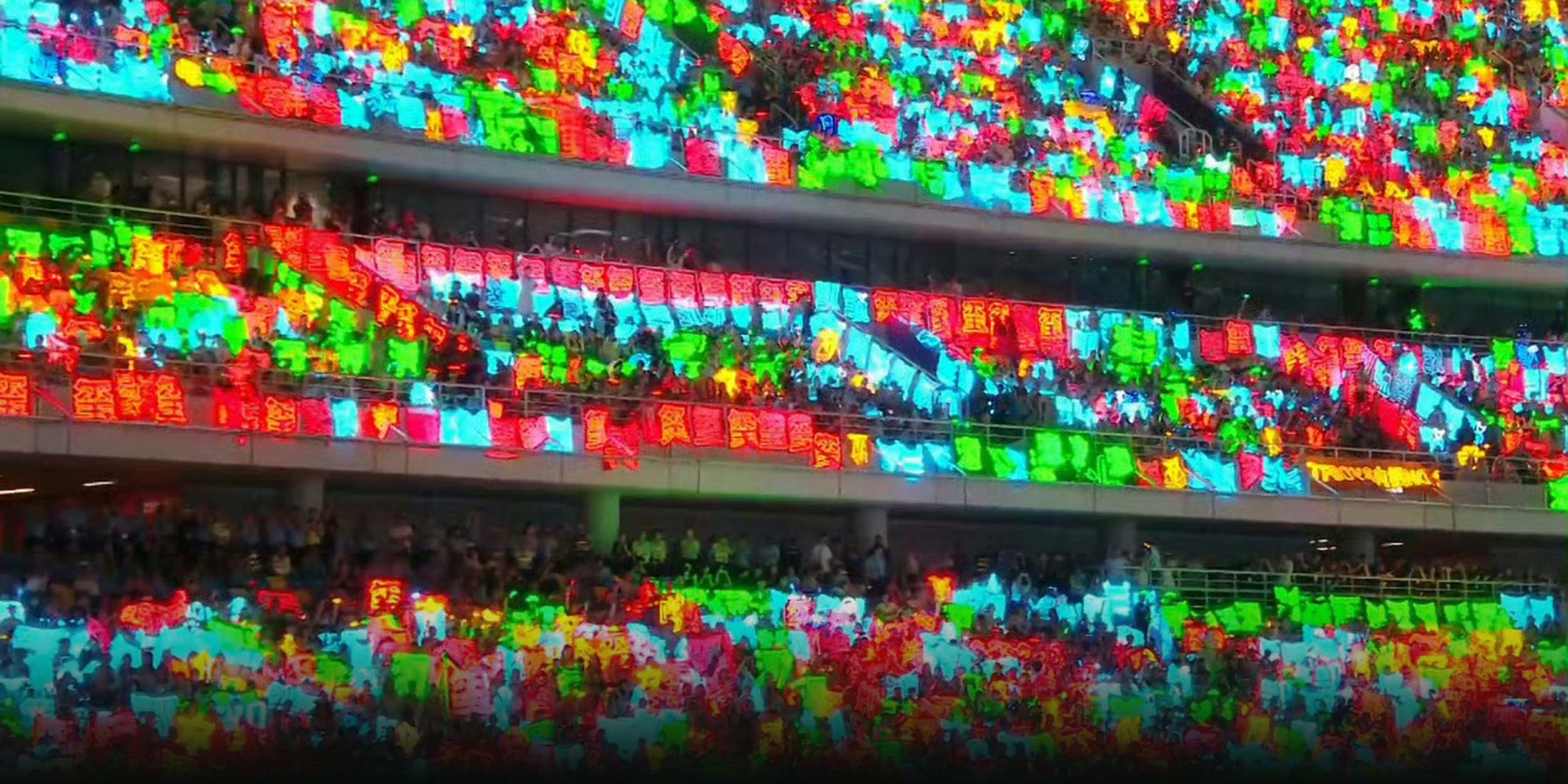 NEWS
Panic! At the TFBoys Show
The boy band celebrated its 10th anniversary with its first live concert since 2020. But it was the group's excited, occasionally unruly fans who made headlines.
Sunday's TFBoys concert in the northwestern Chinese city of Xi'an marked the boy band's first show since 2020 and its first performance open to the public since 2019. But what was supposed to be a triumphant return to the stage has been marred by controversy after videos of chaotic scenes outside the Xi'an Olympic Center sparked a public backlash — and forced the band to call for calm.
In videos shared widely on Chinese social media Sunday afternoon, fans of the group can be seen pushing their way through the venue's security gates and waving flags as they march down nearby streets. At 5:50 p.m. — almost two hours before the concert was set to begin — the group posted a notice on microblogging platform Weibo begging fans to cooperate with venue security and not to congregate outside or "spread false rumors."
That was followed by another message calling on fans not to "wave flags, hold up lights, shout slogans, or use racecars or floats to show their support (for the band)."
Known officially as the "Ten-Year Promise" concert, the event was held to commemorate the 10th anniversary of TFBoy's debut. Anticipation ran high in the weeks leading up to the show, with sought-after tickets going for hundreds of thousands of yuan on secondary markets, according to local media.
On Aug. 4, two days before the concert, Xi'an police called on attendees to "follow the relevant laws and regulations" after a fight between fans over space outside the Olympic Center.
The excitement boiled over quickly on Sunday afternoon, as some fans of the group's three members — Karry Wang, Roy Wang, and Jackson Yee — shouted back and forth, according to an eyewitness.
Su Mu, speaking to Sixth Tone using a pseudonym for privacy reasons, attributed the chaos to the volatile mix of a large crowd, hot weather, and poor mobile phone connections. "Some fans of the individual performers shouted their idol's name and competed with each other to see who could make the most noise," she said, adding that the people around her were largely well-behaved.
TFBoys debuted on Aug. 6, 2013, making them one of the country's earliest boy bands. Although the trio have rarely performed together in recent years, they remain popular, especially among younger Chinese.
"They are the lights of my life," said Su, who had traveled all the way from the southern island of Hainan to see the group, despite not having a ticket. "They represent the memories of my youth and my friends."
According to data from travel agency Trip.com, the concert led to an over 800% increase in Xi'an hotel searches year-over-year. A hashtag related to the show on microblogging platform Weibo had been viewed nearly 1.5 billion times as of Monday afternoon.
In addition to in-person tickets, 1.32 million people signed up to watch an exclusive livestream of the show, according to streaming platform Youku.
TFBoys aren't the only live show dealing with unruly fan behavior post-pandemic. Musicians including Adele and Drake have complained of objects being thrown on stage, while in China, authorities have struggled to crack down on a wave of "hooliganism" at sporting events.
Editor: Kilian O'Donnell.
(Header image: Light plates at TFBoys' concert in Xi'an, Shaanxi province, Aug. 6, 2023. From Weibo)