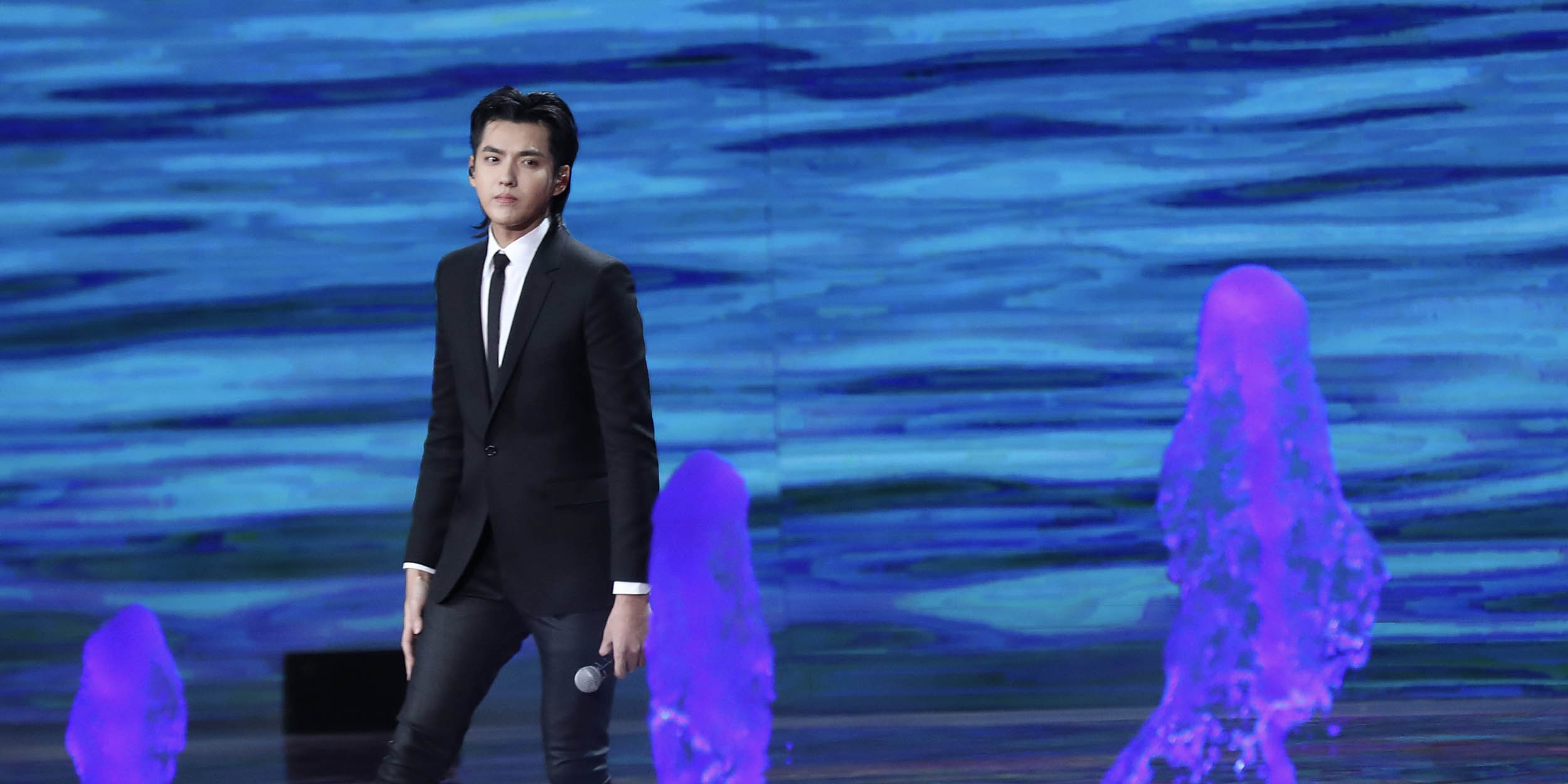 NEWS
Kris Wu's Accuser Asked for Public Support. Now She's Suing Them.
The woman is suing dozens of her supporters for using images of her without her consent.
In an unexpected turn of events, the woman whose rape accusations helped land Chinese Canadian pop star Kris Wu in jail is now suing her supporters for using her image. 
A search on China's judicial judgments database shows eight civil lawsuits launched by Du Meizhu since 2022. According to domestic media, one law firm has represented Du in 23 cases involving more than 570,000 yuan ($79,289). Judicial records show that many of the lawsuits were later withdrawn.
In July 2021, Du, who was 18 years old at the time, called for public support after accusing Kris Wu of rape and tricking young women into sex on microblogging platform Weibo. Many netizens and self-media accounts responded with supportive posts, praising Du for her bravery and defending her from Wu's fans. Wu was sentenced to 13 years in prison for rape and other crimes a year later.  
Wu Juan, head of an advertising agency based in Shanghai, was one of those who expressed support for Du on her Weibo account in 2021. In late May, she was served with a lawsuit from Du demanding 15,000 yuan for including two photos of Du in one of her posts. 
According to court documents reviewed by Sixth Tone, Du's lawyer argues that Du's portrait now has "great commercial value," citing her social media following. The lawyer accuses Wu of exploiting Du's portrait without her consent to increase traffic to Wu's social media and business.
The lawsuit demands Wu delete the offending post and also "continuously apologize (to Du) for one month" on her WeChat public account. 
Wu told Sixth Tone that she was shocked when she was served with the lawsuit, which is ongoing. She has found more than 60 individuals and companies also claiming to have been sued by Du, with some settled before trial and therefore not appearing on China's judicial judgments database. 
Online, Du's lawsuits have sparked outrage, with netizens accusing Du of being ungrateful towards people who once supported her. 
"Why has 'girls help girls' turned into 'girls hurt girls?'" one Weibo user wrote. 
Since entering the public limelight, Du has become a beauty influencer with almost 3.9 million followers on Weibo. In March, she posted photos of herself attending China Fashion Week in Beijing.
Editor: Vincent Chow. 
(Header image: Kris Wu during the 17th Huabiao Film Awards in Beijing, Dec. 8, 2018. VCG)