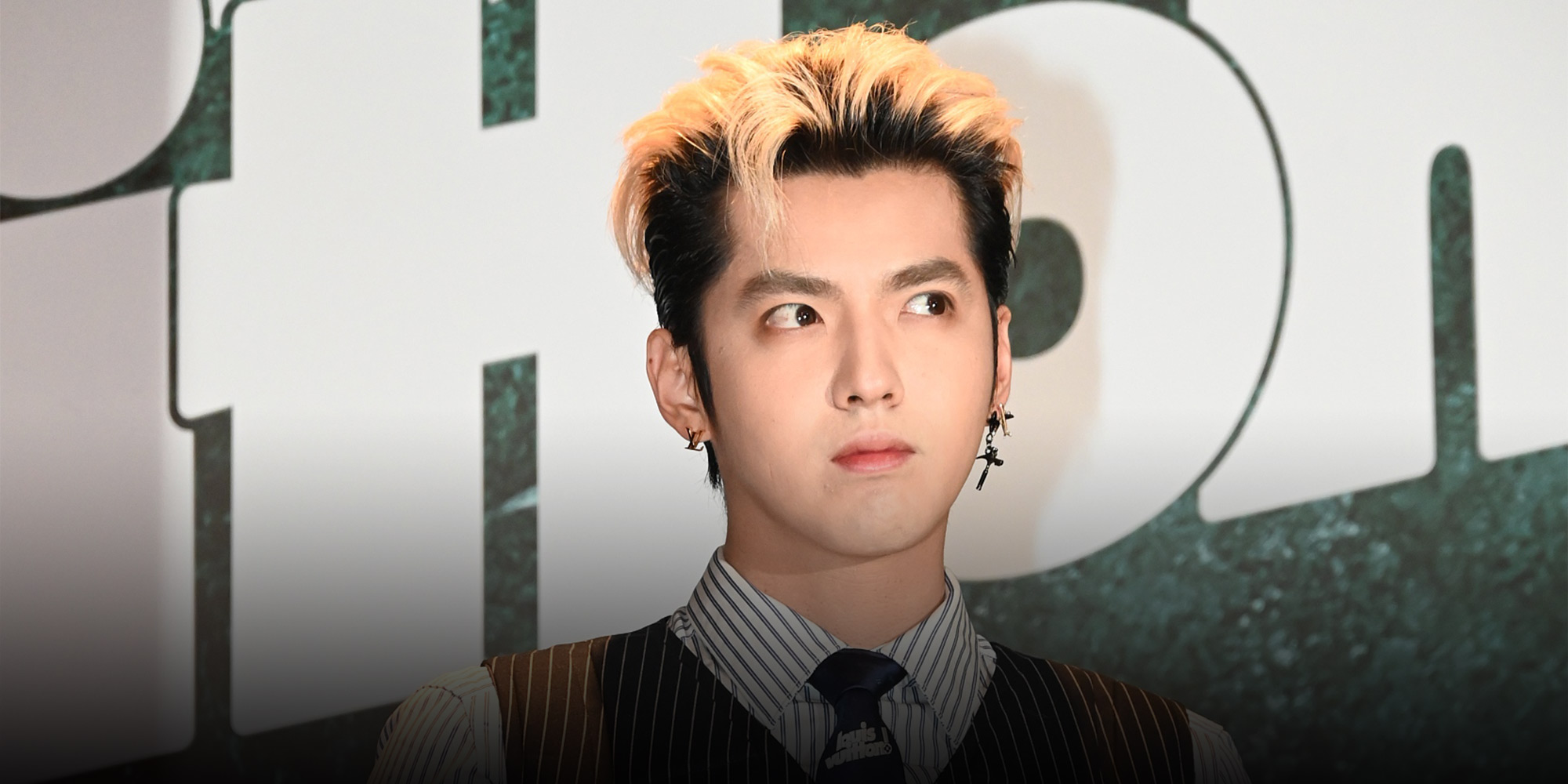 NEWS
Idol Kris Wu Denies Accusation of Sexually Exploiting Young Women
A 19-year-old woman has claimed that the singer uses his fame to lure young women, some even underage.
Chinese-Canadian pop star Kris Wu has denied allegations brought forward by his rumored girlfriend over the weekend, accusing him of dating and indulging in sexual relationships with young women.
The 30-year-old singer and his studio released separate statements refuting the claims, stressing that they have taken legal actions for defamation. The statement came within 12 hours after 19-year-old Du Meizhu, who identified herself as the pop star's ex-partner, said she was "proclaiming war" by accusing him of exploiting young women — at least two of them underage — for sexual favors in a media interview.
Though unverified claims of Wu's scandalous relationships with young women have surfaced on social media from time to time, the idol has never been confronted with such serious accusations and backlash.
"I had never imagined that my silence would fan the rumors, and I cannot bear it anymore," Wu, addressing his over 51 million followers on microblogging platform Weibo, said in response to the accusations. "If there was such behavior, please rest assured, I would walk into prison myself. I take all legal responsibility for my above words."
On Sunday, Du told news portal NetEase that she was scouted by Wu's agent as a possible candidate to work with him, which she claimed was a common tactic for the rapper to reach young women. Then 17, Du said she was told to drink alcohol with Wu and threatened by his agent, who said her acting career would be hampered if she didn't. When she woke up, after having blacked out, she found herself in Wu's bed.
Du said more than seven other women have reached out to her for help, including two underage girls, according to the media report. She added that besides using scouting as an excuse to exploit women, Wu would also ask his fan clubs to find new targets.
"Some were introduced by the women he had slept with, who, once successful, would be granted famous brand-name gifts or 10,000 yuan ($1,540) cash," she said in the media interview.
"I am curious as to how a person like this becomes a top star? Or is it that only people like this can become top stars? I hope that society will reflect on this," Du told NetEase.
Wu denies seducing women or using drugs to lure women for sex, according to his statement on Weibo. He added he has never been sexually involved with any underage girls, describing how he had only met Du once at a friend's social gathering.
A former member of the hugely popular K-pop boy band EXO, Wu quickly became an A-list celebrity in China after embarking on a solo career in 2014. Since then, the singer has released several hit albums, appeared in blockbuster movies, and coined catchy internet slang such as "skr" and "do you freestyle?", all the while amassing millions of fans and endorsements from numerous domestic and international brands.
In the wake of the allegations, some domestic brands have already announced termination of their contracts with Wu. A podcast platform owned by China's state media group has also ended its partnership with the pop idol.
After her interview was published, Du has since published several posts on Weibo, demanding the pop idol to come clean, quit the industry, and leave the country. She has received an outpouring of support, with many hailing her courage for speaking out against an influential celebrity.
"Despite what she was facing, I pessimistically thought that her resistance might end in failure or that she may simply be retaliating against someone who had hurt her. Yet, she still stood up to support the girls who are younger and more vulnerable than herself," one supporter wrote on Weibo.
Zhang Dansan, a member of the popular girl band SNH48, also spoke out about her experience involving Wu, saying he had approached her last year.
"I didn't plan to say anything before, but recently I have seen more and more discussion. Okay, I'm lucky. Because of my guarded and obtuse nature, I didn't experience any real harm. But it seems that not everyone is so lucky," Zhang wrote on Weibo.
"I want to say to everyone and myself, if you, the girl, feels any offense or discomfort in a conversation or relationship, then bravely say no! Stop!"
Meanwhile, Wu's loyal fans have thrown their support and faith behind the idol, instead accusing Du of spreading rumors against their beloved star.
"I believe in you and we will always be here," a fan wrote under Wu's Weibo post.
​​Editor: Bibek Bhandari.
(Header image: Kris Wu during a fashion event in Shanghai, July 8, 2021. People Visual)