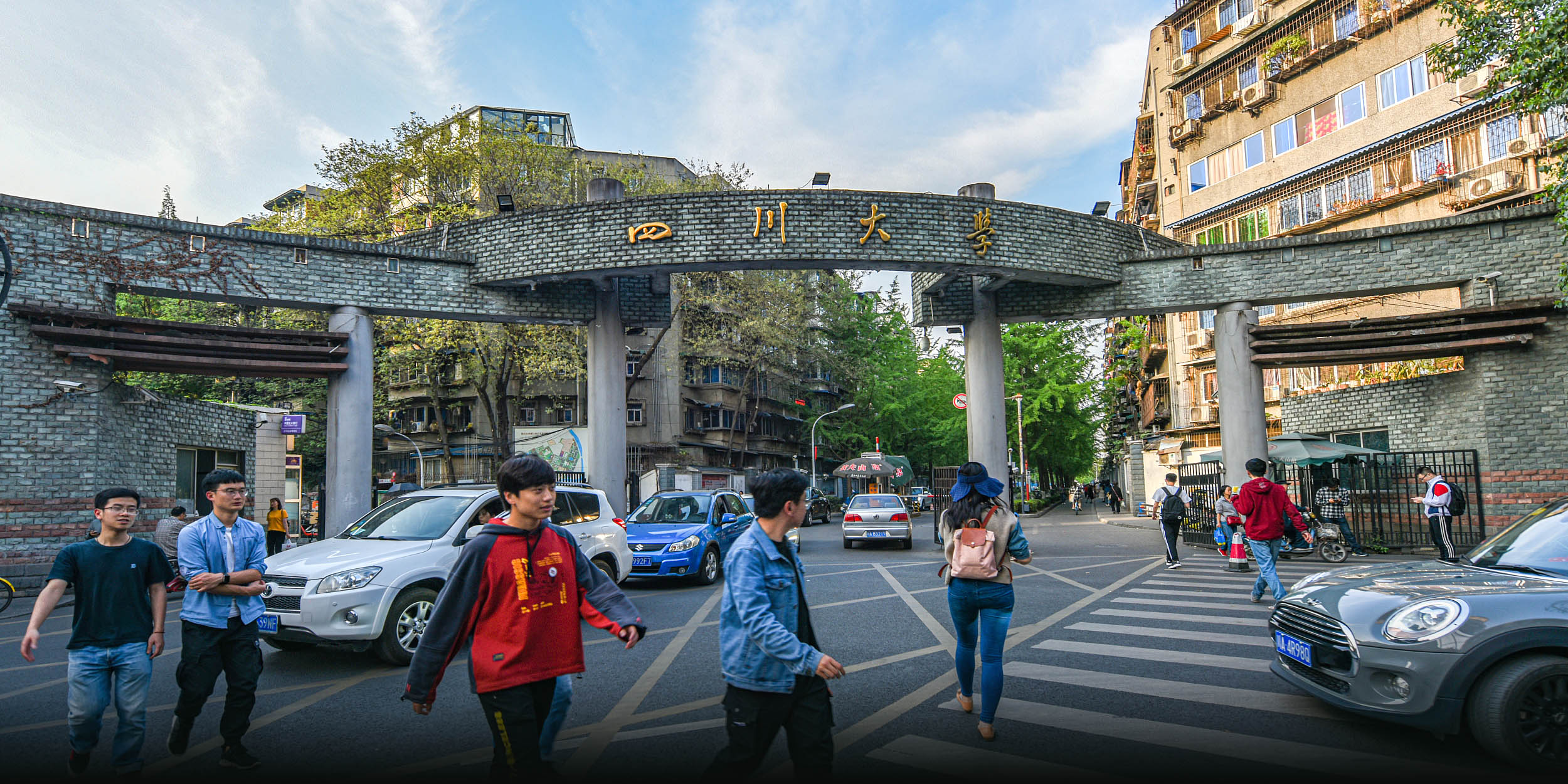 NEWS
Backlash Forces Two Firms to Reverse Sichuan University Boycott
Both companies had said they wouldn't recruit Sichuan University graduates days after a student's false accusations of sexual harassment sparked widespread debate.
Facing allegations of discrimination, two companies have swiftly retreated from their decisions to boycott graduates from China's prestigious Sichuan University, which has been at the center of a social media storm since a student made false accusations of sexual harassment. 
Citing the highly controversial case, both companies made public claims on Sunday that all Sichuan University graduates were subpar. However, the boycotts were met with outrage as critics argued that such a prejudiced stance unfairly penalized the entire student body of Sichuan University. Government authorities also deemed their actions illegal. 
In their announcement of the boycott, both companies referred to an incident involving a Sichuan University student surnamed Zhang, who, without any evidence, falsely accused a migrant worker of taking upskirt photos. 
Though Zhang has publicly apologized, her behavior has been widely criticized on social media. While many accused her of slander and demanded strict legal punishment, Sichuan University put Zhang on probation both for her studies and party membership, since the migrant worker had accepted her apology. 
Dissatisfied with the university's handling of the case, a Beijing-based law firm said on Sunday that it would cease hiring students from the university, suggesting a poor academic and moral atmosphere at the university, according to a local media report. 
On the same day, the CEO of a Shanghai-based media company said he would join the boycott too. He cited similar reasons to the Beijing law firm and added that he was cyberbullied by students and teachers from the university several years ago when he was just starting his business. 
Both companies were forced to backtrack shortly after in the wake of an intense public backlash. 
The Beijing company withdrew its statement after the lawyer association for the city's Haidian District summoned the firm, while the Shanghai-based firm issued an official statement saying that the comment was the personal opinion of the CEO and that they are still open to hiring Sichuan University graduates.
It's illegal for companies to implement such boycotts, the Shanghai Municipal Human Resources and Social Security Bureau told Sixth Tone's sister publication The Paper. Other legal experts suggested students from Sichuan university could file lawsuits or demand apologies or economic compensation for such violations.
The incident has affected the normal life of those studying at the university, a student, who requested anonymity, told Sixth Tone. 
"Everything I post online related to Sichuan University has been criticized by netizens since the incident, including small complaints about the school canteen. I dare not say anything about SCU now," said the student. 
Four other students from the university who Sixth Tone spoke to also confirmed similar experiences. 
A Shanghai-based student surnamed Peng, who has just finished his university entrance examination, acknowledged that he would still go to Sichuan University if his score met the cutoff. "After all, it's a 985 school (an elite university) and the potential impact of this incident is still uncertain," he said.   
It's not the first time that Chinese universities have come under fire for their controversial handling of student misconduct. Zhejiang University was criticized for only putting on probation a student who attempted to rape an intoxicated woman in 2020.
Located in the southwestern city of Chengdu, Sichuan University is one of the most prestigious schools in the country, ranking 12th on China's Best University Ranking for 2023. 
Additional reporting by Zhu Yinran; editor: Apurva. 
(Header image: VCG)