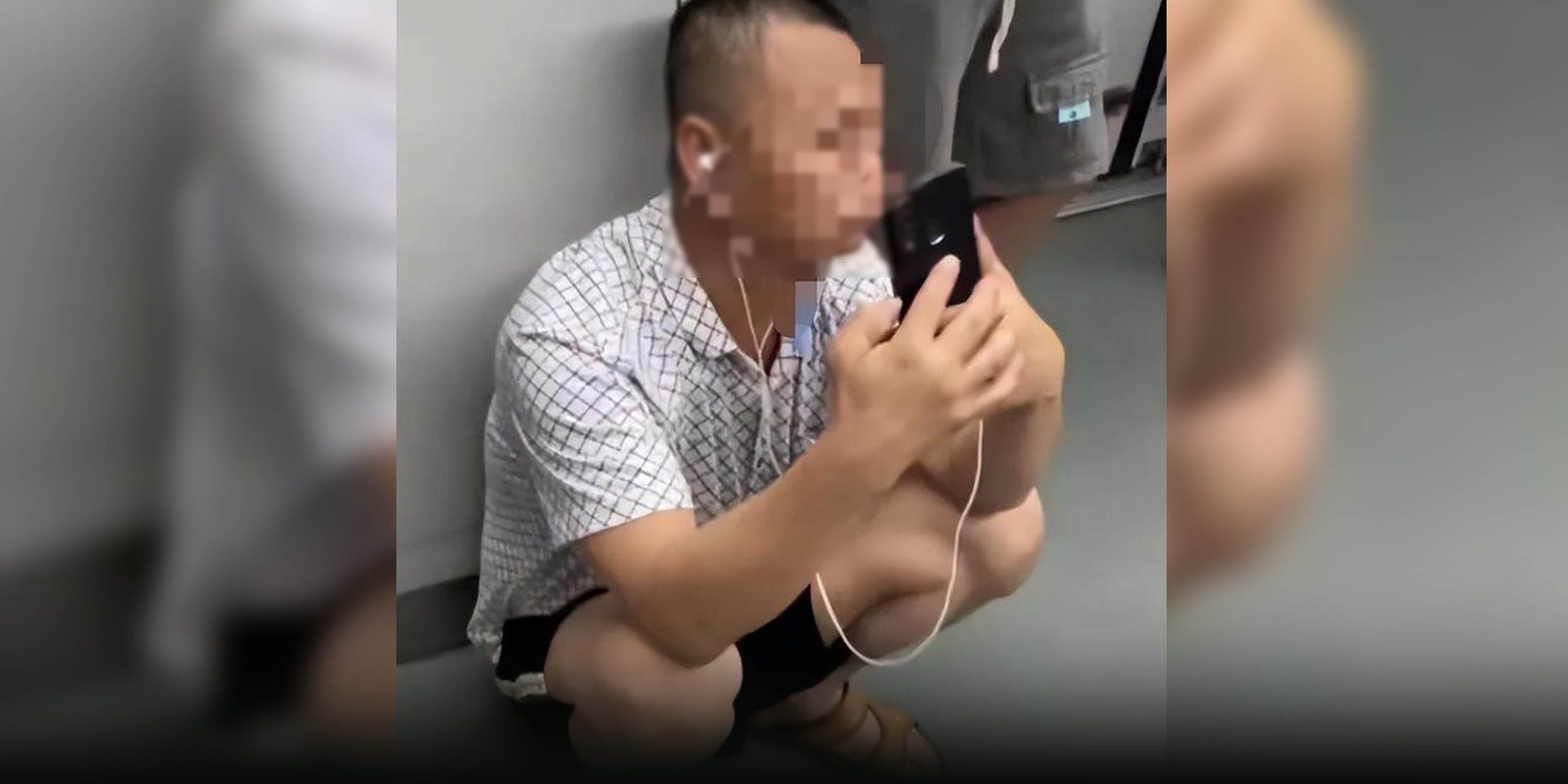 NEWS
Student's Accusation of Upskirting Contradicted by Own Video
The woman has been roundly criticized online for accusing the migrant worker of taking upskirt photos without evidence and revealing his identity.
A Chinese university student has apologized after publicly accusing a migrant worker of upskirting despite not finding any evidence of him doing so.    
The incident has trended on Chinese social media for several days as a high-profile case of a woman's false accusation of sexual harassment. Women have long complained of sexual harassment in China's metro systems, such as sexual assaults being filmed and sold online. The authorities have recognized the problem and introduced various measures to tackle it over the years. 
In a now-deleted viral Weibo post, the Sichuan University student, surnamed Zhang, shared her experience of confronting an older man, surnamed Deng, who she suspected had taken upskirt photos of her while taking the metro in the southern city of Guangzhou on June 7.
Zhang said she noticed Deng, who was in a squatted position, staring and pointing his phone in her direction. "It couldn't be the first time that this wretched old man has taken such photos given his skillful moves and brazen behavior," she wrote, accompanied by a video of the confrontation showing Deng's face.  
However, the video shows that Deng's phone did not have any photos of Zhang when she asked him to show her his photo album. According to local media reports, the two had resolved the issue at the scene with the help of local police, but Deng later reported Zhang to the police after being informed by his son of the Weibo post, which insinuated that he was indeed taking upskirting photos. 
"If he really didn't take an upskirt shot, why didn't he speak up for himself?" Zhang had written. 
On Sunday, Zhang issued a public apology to Deng for posting the video of him despite having confirmed that he had not taken any photos of her. Nonetheless, her behavior has been widely criticized, with netizens accusing her of slander and demanding legal punishment. Her personal information has also been circulated online. 
"This girl is so mean. I felt sorry for the old man. Old people from my parents' generation love to take pictures of everything and everywhere. I'm really worried that they could get caught up in incidents like this," a user wrote on microblogging platform Weibo. 
On Monday, a Weibo account run by the Ministry of Public Security urged people to seek help from the authorities if dealing with situations "that are difficult to judge and deal with." 
"Baselessly protecting one's rights is not justice … and may constitute infringement," it said. 
Amid reports that Zhang faces expulsion from her university, Deng told local media that he doesn't want Zhang expelled following her apology. "She is a university student and we are migrant workers. She's better educated than us and deserves one more chance to correct her mistake," he said. 
Sichuan University told local media that they are following up on the incident with Guangzhou police and will "handle it according to legal procedures and regulations."
Editor: Vincent Chow. 
(Header image: The viral photo shows Deng in a squatted position on the metro. From Weibo)