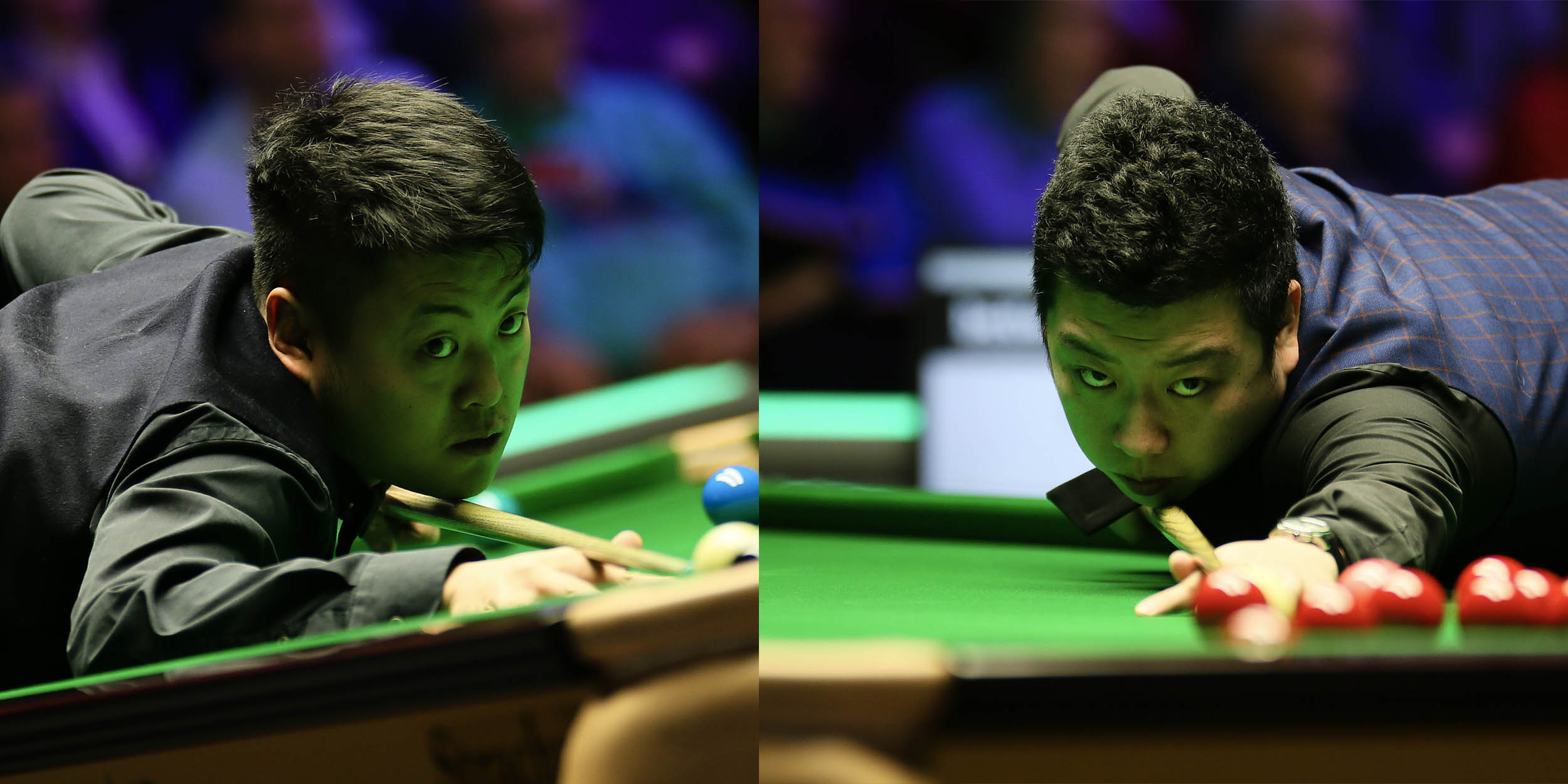 NEWS
'Embarrassing': 10 Chinese Snooker Players Banned For Match-Fixing
The snooker global governing body's investigation concluded that two senior players pressured younger players into fixing matches for betting purposes.
Ten Chinese snooker players have received stern punishments including lifetime bans and hefty fines for match-fixing, in another high-profile corruption scandal that has left Chinese sports fans dismayed.  
On Tuesday, the World Professional Billiards and Snooker Association handed lifetime bans to former champions Liang Wenbo, 36, and Li Hang, 32, for a series of rule breaches including fixing matches and encouraging other players to fix matches. Both were also fined £43,000 ($53,442) each.  
Eight other Chinese players have been suspended, including 2021 U.K. Championship winner Zhao Xintong, 26, and 2021 Masters champion Yan Bingtao, 23. The suspensions range from a year and eight months to five years and four months. 
Online, the punishments have been met with widespread support from Chinese fans. Roughly 70% of 10,222 respondents in a Weibo poll support the punishments and deem them "appropriate" given the seriousness of the breaches. Many users simply commented "embarrassing" under news of the announcement. 
However, some netizens argue that the punishments are too harsh in comparison with similar incidents, such as the six-month ban for U.K. snooker star John Higgins in 2010, although he was only found guilty of failing to report an approach to match-fix.
Almost half of the 24 Chinese players ranked in the top 130 in the world have been implicated in the global snooker governing body's match-fixing probe launched late last year, which accused the players of "manipulating the outcome of matches for betting purposes." 
"It has been heart-breaking to see some young talented players fall foul of the WPBSA Conduct Regulations through pressure exerted by two senior players (Liang and Li)," Jason Ferguson, WPBSA Chairman, said in a statement.
"This behavior has been recognized as wholly unacceptable by the imposition of two lifetime bans from participating in recognized snooker in any way."
Following the announcement, the Chinese Billiards and Snooker Association said in a Wednesday statement that it will adhere to a "zero-tolerance" attitude towards match-fixing and will do its best to "create a fair and just competition environment." It pledged to strengthen the management of professional players and establish a monitoring system to avoid similar incidents.
Snooker — a game invented by British officers in India in the 1870s — has exploded in popularity in China in the last two decades, in large part due to the success of the country's most successful player, Ding Junhui. 
More than 100 million Chinese people play some form of billiards in China, with a market size of 23.7 billion yuan ($3.3 billion) in 2020, according to data from research agency ChinaIRN. 
China's sports industry has been plagued by match-fixing and corruption scandals for years, including recent high-profile investigations into leading soccer and basketball teams. Authorities have promised another round of crackdowns on corruption in sports. 
Editor: Vincent Chow. 
(Header image: Liang Wenbo (left) and Li Hang (right) during a match in York, England, Dec. 4, 2019. VCG)