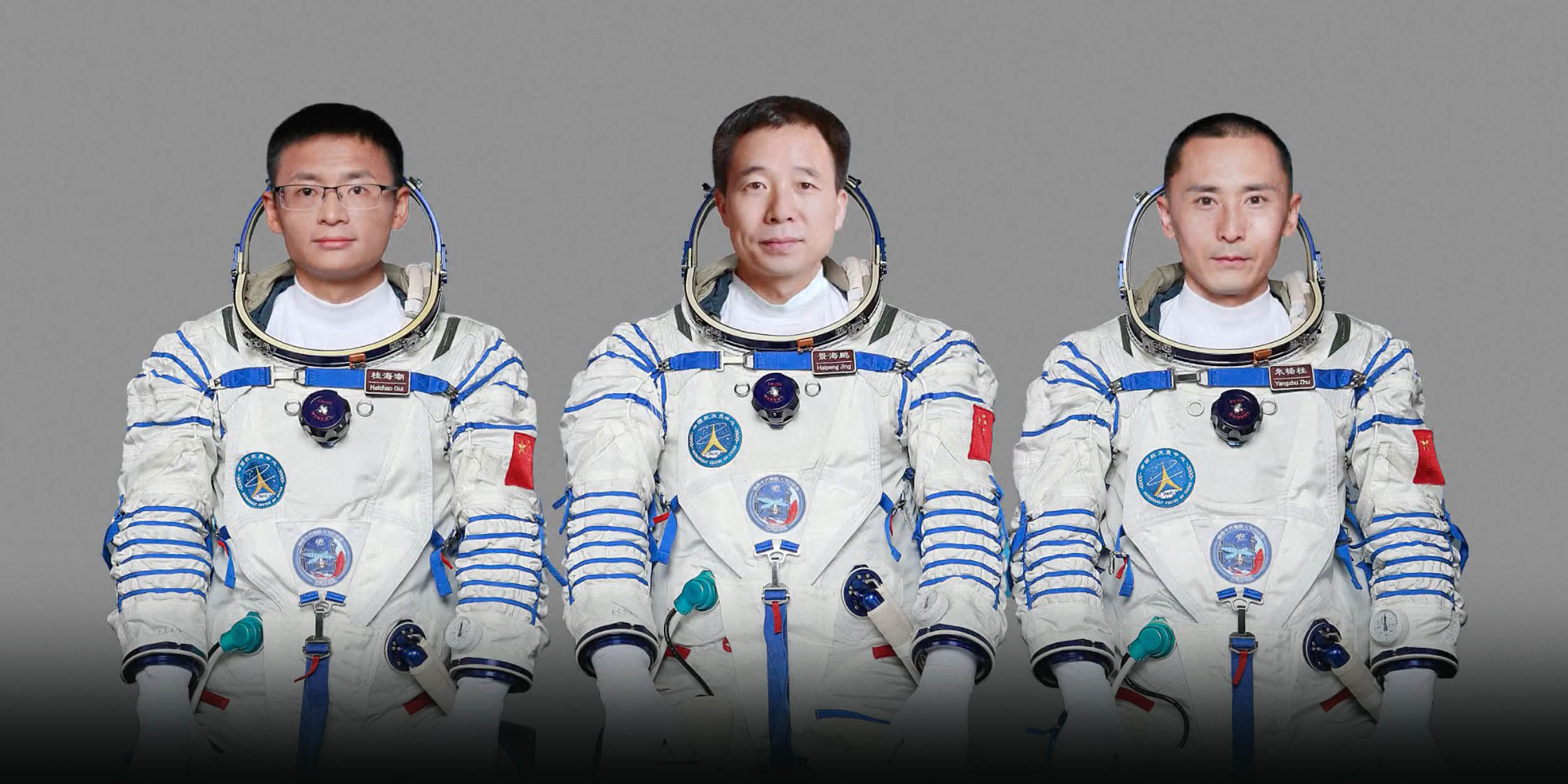 NEWS
Glasses On, China's First Civilian Astronaut Takes a Giant Leap
With the introduction of payload specialists, China has relaxed visual acuity requirements for space missions.
As three Chinese astronauts successfully blasted off from the Jiuquan Satellite Launch Center in the northwestern Gansu province Tuesday morning, one crew member caught everyone's eye with a seemingly ordinary yet uncommon trait for space travel — he requires glasses. 
Gui Haichao is a professor at the department of spacecraft technology at Beihang University and also China's first civilian payload specialist to head into space. He is part of the three-man Shenzhou-16 crew, along with astronauts Jing Haipeng and Zhu Yangzhu, heading for the Tiangong space station orbiting 390 kilometers above the Earth's surface.  
But during liftoff, to prevent any potential harm to himself or his spacesuit in case of severe turbulence during the ascent phase, Gui didn't wear his glasses. They are considered safe for Gui within the space station, but extra care is required to make sure the glasses remain securely attached to his head, according to the China Manned Space Agency (CMSA).
At a press conference Monday, Lin Xiqiang, deputy director of the CMSA, said they will take over from the Shenzhou-15 crew and are scheduled to return in November. 
As he introduced the three astronauts, Gui, sporting a pair of glasses, instantly garnered attention online, particularly since myopia had so far been regarded as a disqualifying factor for astronaut selection.
But since 2017, China has brought about significant changes in the recruitment process for its space program. The introduction of the payloads specialist position in the third and fourth batches of astronaut selection has witnessed a relaxation in visual acuity requirements. 
As a result, individuals with low-degree myopia are now considered within the acceptable range.
Payload specialists are primarily responsible for experiments in orbit and are selected from among researchers.
Now a professor at Beihang University, Gui, born in 1986, pursued his undergraduate, master's, and doctoral studies in the school of astronautics at the same university.
In 2016, Gui pursued post-doctoral research at the department of aerospace engineering at Ryerson University, which was later renamed Toronto Metropolitan University. 
Coincidentally, Canadian astronauts were being recruited at that time, and Gui had brought up the issue of civilians in China's space program in an interview with state broadcaster CCTV.
"At that time, I was thinking how great it would be if our country could also open astronaut recruitment to the general public," Gui had said, adding that he was surprised to learn that the third batch of Chinese astronauts would be open to civilians working for nonmilitary research entities. 
"So when the registration opened, I didn't hesitate at all and signed up without a second thought," he said. 
According to deputy director Lin, the Chinese space station has now entered the application and development phase. "The crew of Shenzhou-16 is the first crew to embark on this phase," he said. 
"They will carry out extensive in-orbit experiments in multiple fields, with the aim of achieving high-level scientific achievements in areas such as novel quantum phenomena research, high-precision space-time frequency systems, verification of general relativity, and the study of the origin of life," said Lin. 
Editor: Apurva. 
(Header image: Chinese astronauts for the Shenzhou-16 mission, from left, Gui Haichao, Jing Haipeng and Zhu Yangzhu. VCG)