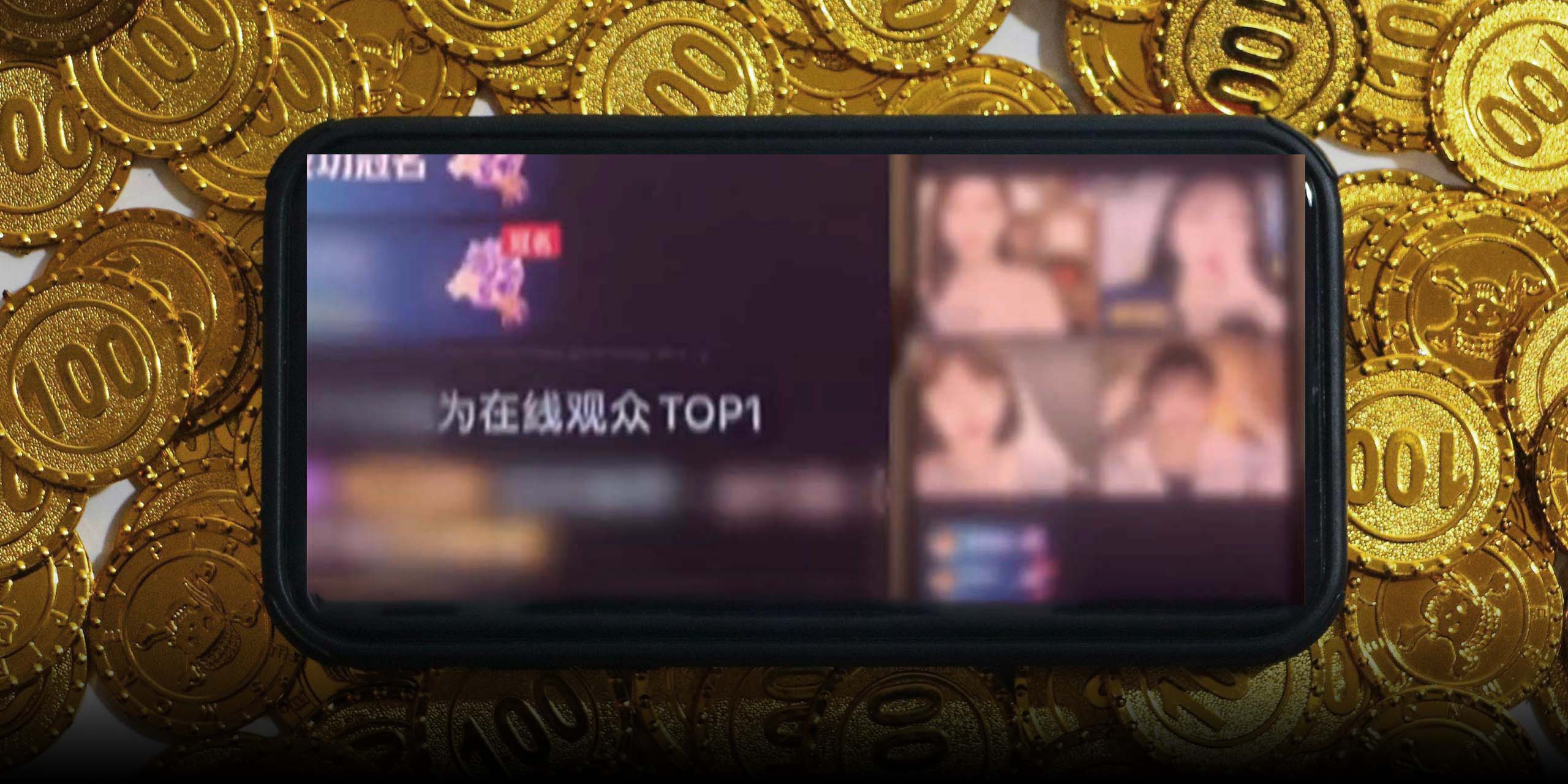 NEWS
Tipping Livestreamers 'Out of Control': China State Broadcaster
Following a series of high-profile cases that have sparked public concern, CCTV is targeting internet platforms for neglecting their duty.
In a scathing attack against the rampant practice of giving livestreamers excessive tips, China's state broadcaster CCTV has slammed internet platforms for neglecting their duties. 
The criticism, which signals a possible tightening of rules, comes in the wake of a series of high-profile cases that have sparked public concern and highlighted the industry's lack of regulation. 
One such case, aired on CCTV's investigative program "Topics in Focus" Thursday, portrays the astonishing story of a villager from Henan who, along with his mentally ill brother, squandered a staggering 1.5 million yuan ($210,000) on livestreamers. 
The bulk of this money came from compensation awarded to the brothers following their father's tragic death at a construction site.
According to the show, the villager at one point spent 150,000 yuan in a single day on a young female livestreamer who enticed him with the promise of a real-life encounter, which never materialized. A relative stumbled on the spending spree when only 0.04 yuan was left in the villager's bank account.
In another alarming case, a 15-year-old boy managed to spend over 60,000 yuan from his mother's bank account on another female livestreamer. This streamer went as far as sharing explicit photos with the teenager in private chats, promising him further "bonuses" if he continued tipping.
Describing the situation as "out of control," CCTV claimed that platforms had failed in their responsibilities despite warnings from authorities. In particular, the state broadcaster underscored that some platforms hadn't set limits on tipping, introduced a "cool-off" period, or delayed transfers to prevent impulse spending, all of which were established in a 2021 policy.  
Incidentally, CCTV's TV show comes just weeks after the Cyberspace Administration of China, the country's top internet watchdog, conducted a rare on-site inspection of Douyu, one of China's largest video game livestreaming platforms, to address "serious" issues, including vulgar content.
Livestreaming has become widely popular in China in recent years. According to an industry report, there are more than 150 million livestreaming accounts and the market generates nearly 200 billion yuan in revenue each year. 
The tipping feature, usually used in the form of virtual gifts, has been an important source of income for content creators.
But excessive tipping from users who become addicted to such platforms, especially teenagers, is a worrying trend, for which content platforms are being blamed. One particularly controversial feature is the so-called "PK" section, which enables two livestreamers to compete for more virtual gifts within a set amount of time.
Similar cases have grabbed national attention in the past. In 2022, a cashier in Beijing swindled more than 25 million yuan from his company and spent it all on tips to livestreamers, sometimes making 10,000 transactions a day. The cashier was eventually sent to prison for 13 years.
Editor: Apurva. 
(Header image: From Weibo, and IC. Re-edited by Sixth Tone)