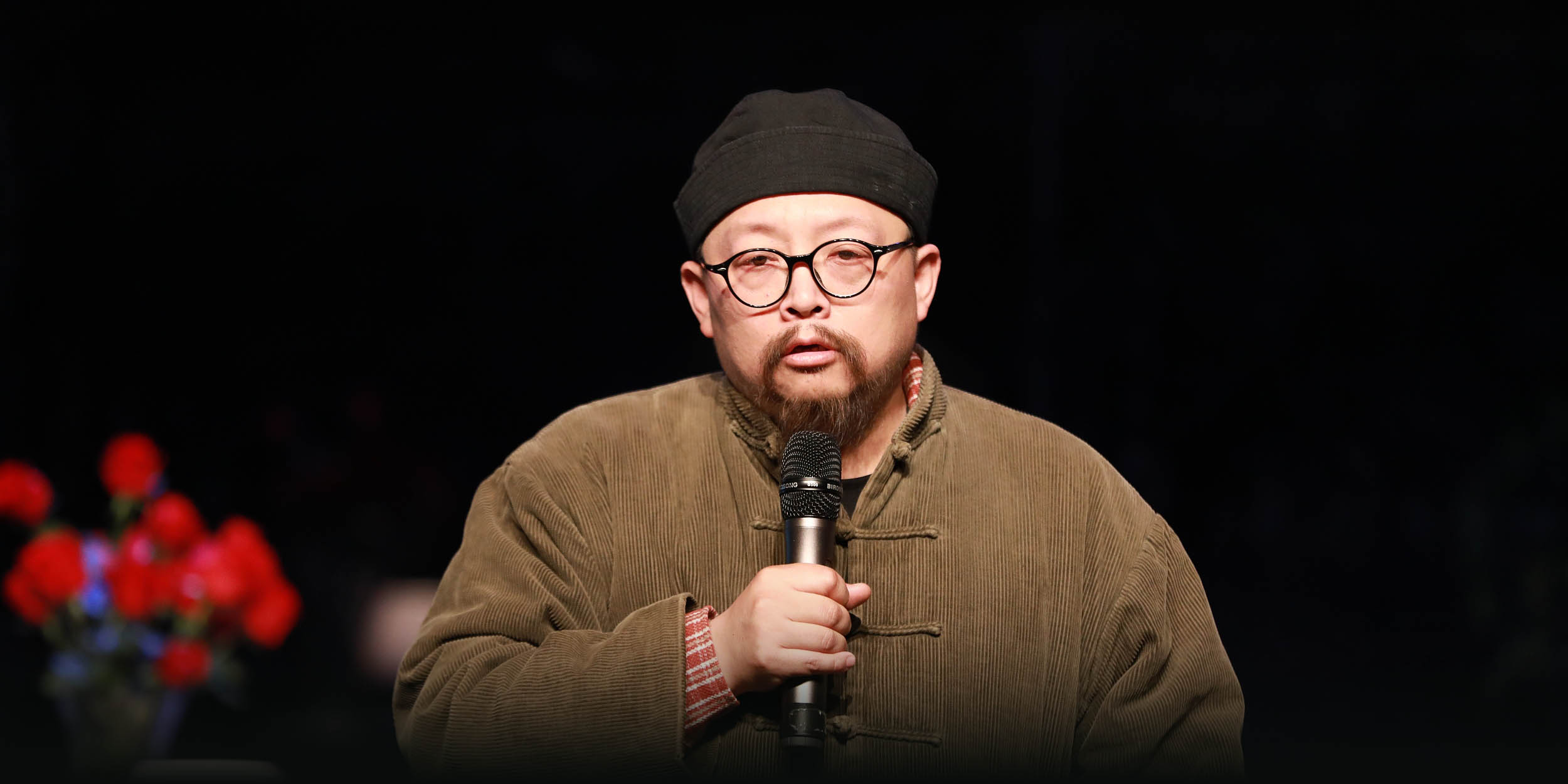 NEWS
A Dozen Women Accuse Another Chinese Literary Figure of Sexual Harassment
The women say they were inspired to make their stories public once they knew they weren't alone in their experiences with renowned screenwriter, Shi Hang.
One of China's most famous screenwriters has been accused by at least a dozen women of sexual harassment in another high-profile sexual harassment scandal in the country's literary scene. 
The scandal began with an anonymous Douban post on April 28, now deleted, which accused 52-year-old Shi Hang of verbal and physical sexual harassment. At the time of publication, at least 11 other women have come out with similar accusations against the celebrated screenwriter.
According to The Paper, Sixth Tone's sister publication, which managed to contact five of the women, they first met Shi at film festivals and work events, after which Shi would verbally harass them and initiate inappropriate physical contact without their consent, including the kissing and licking of their ears. The accusations span more than a decade, with the most recent happening just a few weeks ago, The Paper reported.  
One of the women told The Paper that she first met Shi in a work setting in 2016. He took pictures of her secretly, sent them to her, then made provocative comments about her physique. In 2017, in another work setting, Shi licked her ears and grabbed her buttocks without her consent.
Shi has denied the accusations of sexual harassment in two public statements, although he has apologized for "making women I know feel this way." In his latest public denial, he wrote that he had had "varying degrees of interaction" with his accusers, including "stable relationships."  
"I have never violated the wishes of women, nor have I used my so-called powerful position to violate anyone," he wrote on Weibo, where he has more than 3 million followers. 
Another woman, under the pseudonym Xiaomo, rebutted Shi on Wednesday with a long Weibo article spanning 12 pages detailing her experiences with him. In it, she writes about the potential impact on her career if she refused Shi's advances.  
"Who doesn't dream big in this industry? Yes we can leave or change our jobs, but in the end, all roads go through Shi Hang," she wrote.  
Hailing from the northeastern Jilin province, Shi graduated from the prestigious Central Academy of Drama in Beijing and became a household name after co-writing the hit Chinese television series "The Eloquent Ji Xiaolan," which ran for eight years from 2002 to 2010. In the following decades, he has been an active literary and movie critic, participating in high-profile literary festivals and appearing on various variety shows. 
The backlash against Shi within China's literary circles has been swift. On Sunday, Beijing-based publishing house Xiron announced that Shi's endorsement of "Fang Si-Chi's First Love Paradise," a celebrated Taiwanese novel about the sexual assault of a girl, will be removed from future versions of the book. Meanwhile, Guangzhou-based magazine New Weekly announced Monday that it will cut all ties with Shi. 
Online, the scandal has triggered a debate about the definition of sexual harassment. Users are also discussing the problem of young women feeling pressured to tolerate sexually suggestive talk from more senior men, after Shi shared screenshots of WeChat messages between him and some of the women.  
The latest scandal in China's literary scene comes soon after Fan Xin, the founder of a publishing house renowned for celebrating female authors, was forced to resign after an employee accused him of attempted sexual assault in late April. Fan's and Shi's cases are linked as both scandals began with anonymous accusations shared on a Douban account that occasionally posts about scandals in China's publishing industry.
One of the first women to publicly accuse Shi told The Paper that she was inspired to tell her story after seeing a post on the Douban account asking "why no one is accusing Shi Hang" following the news of Fan's downfall. She and another woman told The Paper that they felt they had to make public their experiences with Shi after "realizing (they) weren't the only ones."  
"Maybe it's time we disenchant ourselves from this industry," the Douban account at the center of the scandals posted on Friday. "Intellectuals are just ordinary people as well." 
Editor: Vincent Chow. 
(Header image: Shi Hang recites poetry during an event in Beijing, Jan. 26, 2019. VCG)