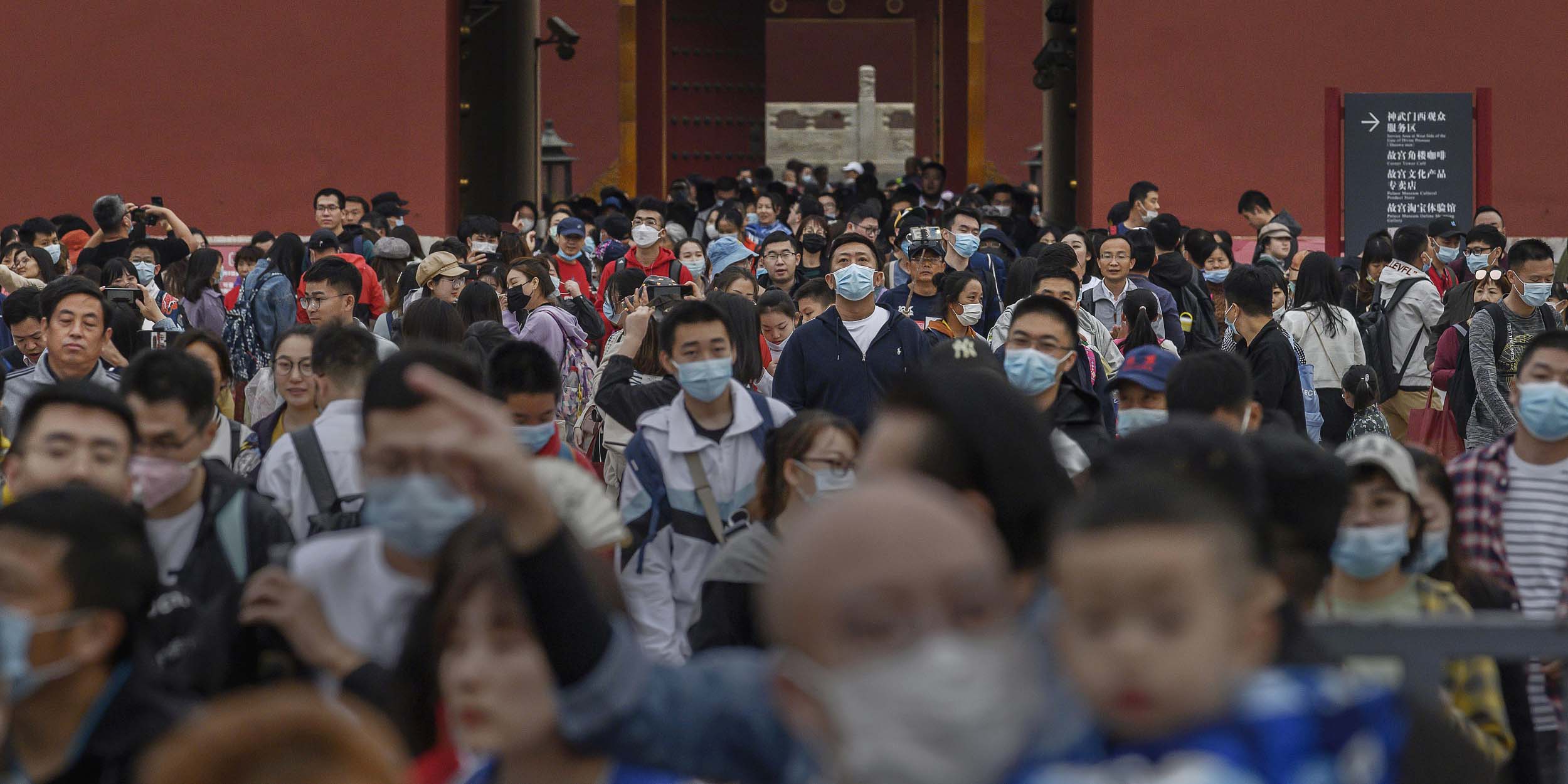 NEWS
Holiday Hustle: In China, Most Resent Trading Weekends for Time Off
A new survey launched before the Labor Day holiday shows many in China find working weekends for longer holidays "exhausting."
As the Labor Day holiday approaches, China's public holiday system, which allows employees to trade weekends for longer holidays, has yet again sparked widespread debate. 
An ongoing survey being conducted by domestic media outlet China Newsweek on China's microblogging platform Weibo starting Monday showed that 92% of around 157,000 respondents voted against "compensation weekends" when asked if such a system was necessary. 
While most said working extra weekends was "exhausting," those supporting the current arrangement said it was necessary to boost consumption and help migrant workers see their families.
China's calendar counts a total of 11 days each year to celebrate seven public holidays ranging from longer ones like Spring Festival and the National Day vacation to shorter ones such as Tomb-sweeping Day and Labor Day. 
Since 1999, the government has created longer vacations by swapping working days with weekends preceding and following the holiday.
To illustrate, the May 1 Labor Day vacation mandates just a one-day holiday. But under the current system, employees get five days off from April 29 to May 3 this year. But to make up for the two extra holidays, employees have to work on April 22 (Sunday) and May 6 (Saturday).
The arrangement is aimed at driving consumption by offering a longer and more uniform period for travel and entertainment. But many, particularly employees already stressed by the overtime culture, feel working extra weekends isn't worth it. 
Shanghai-based office worker Sheila Yu, 42, told Sixth Tone: "I just want to rest after days of hard work, but now I have to work on weekends under such unreasonable and tokenistic holiday arrangements."
"What's the meaning of such holidays if it will ruin two weekends and disrupt the regular rhythm of people's lives, making people more physically and mentally exhausted," she said, adding that she had no travel plans this holiday since most tourist spots would likely be crowded. 
Others believe the arrangement is unreasonable since working weekends are inefficient. In another China Newsweek poll that concluded Monday, nearly 89% of 58,000 respondents said they were "too sleepy to work." They were asked if working weekends was an efficient system. 
In comparison, holiday arrangements for this year's Tomb-sweeping Day on April 5 (a Wednesday) drew praise since there were no compensation days. "The week of Tomb-sweeping Day was the most satisfying holiday so far this year. We got one day off after working two days and then a weekend after two more working days," wrote one Weibo user. 
"It is definitely best if we could have more days off. But given that's not possible under the current circumstances, I still prefer a longer holiday so I get time to go home," said another on Weibo.
Editor: Apurva. 
(Header image: Tourists visit the Imperial Palace during the National Day vacation in Beijing, Oct. 6. 2020. VCG)