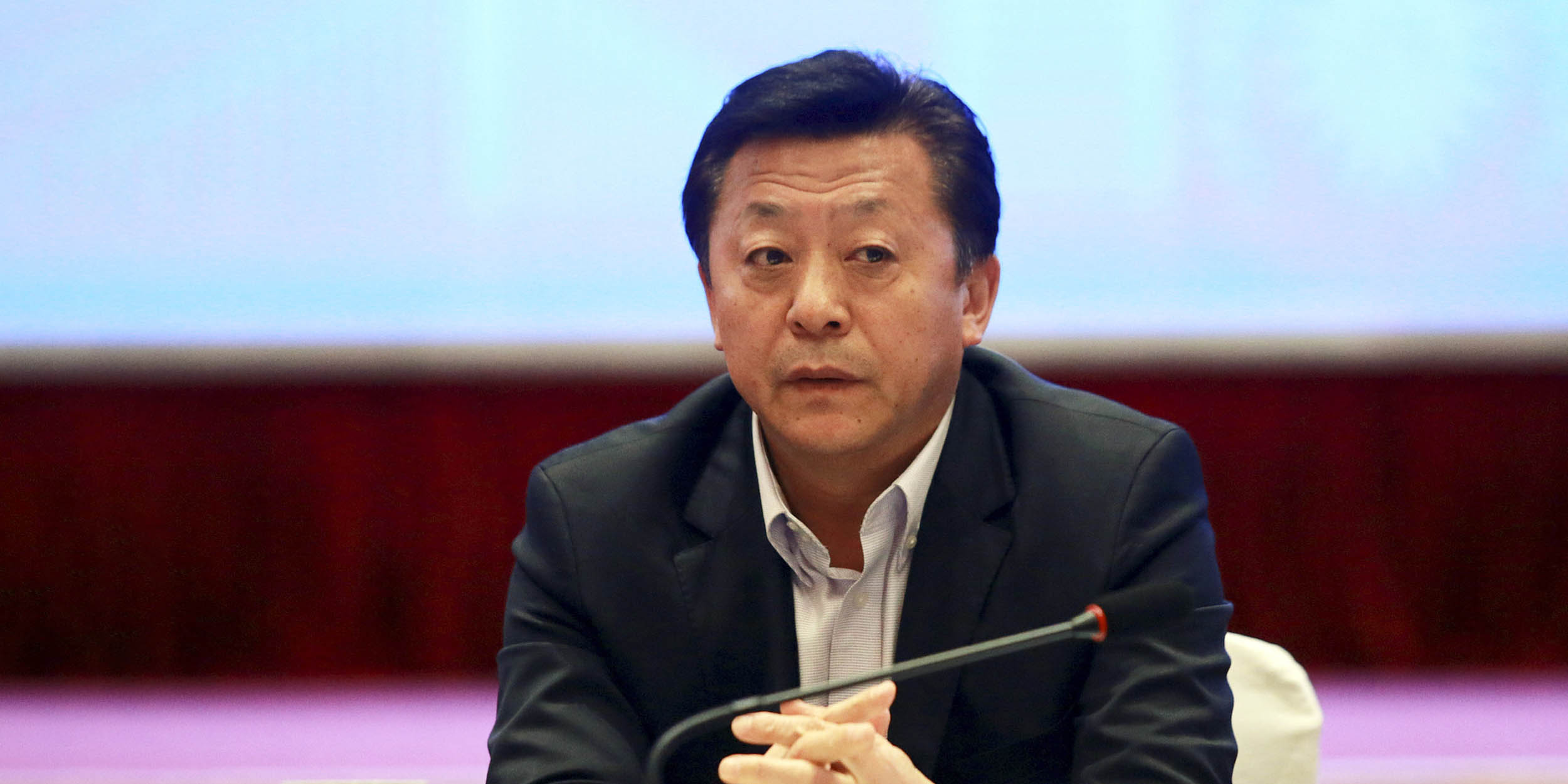 NEWS
Top Sports Official Removed in Soccer Corruption Crackdown
The government's campaign to clean up corruption-tainted Chinese soccer is reaching the highest levels of sports governance.
Du Zhaocai, deputy head of the General Administration of Sport of China, the country's top sports body, was removed from his post by the State Council on Thursday, by far the highest-ranking sports official snared by the country's ongoing crackdown against corruption in Chinese soccer.
The downfall of 63-year-old Du, who is also the party secretary and vice-chairman of the Chinese Football Association, comes after at least nine senior soccer officials were placed under investigation or arrested in recent months, including Li Tie, the former men's national team coach, and Chen Xuyuan, head of the soccer association.   
The announcement of the dismissal by the Ministry of Human Resources and Social Security did not provide further details of the case.
The Central Commission for Discipline Inspection, China's top graft-busting body, first announced an investigation into Du for "suspected serious violations of discipline and law" on April 1. The same day, the national sports administration released a statement saying that it supported the investigation and efforts to stamp out corruption in soccer.  
An ice hockey player in his youth, Du came into power at the soccer association in 2017 and was promoted to his position at the national sports administration a year later. He was also a council member at FIFA, soccer's global governing body, from 2019 to 2023, but failed to secure a second tenure in an election held in February.
Chinese soccer has been in the doldrums in recent years, marked by the collapse of several soccer clubs, disputes over unpaid wages, and the ongoing abysmal performances of the men's national team. Some sports analysts have blamed corruption for the ongoing chaos, following years of massive investment by deep-pocketed corporations, particularly from the real estate sector, which fell away as the pandemic and real estate crisis hit. 
Last month, China's anti-graft chief said he will ramp up efforts to tackle corruption in sport, especially soccer, with a one-and-a-half month inspection of the national sports administration. 
Only 16 teams are set to play in the upcoming season of the Chinese Super League, which kicks off Saturday, as several teams were barred from participating due to financial issues. All matches will be open to the public for the first time in three years.
On Wednesday, players and coaches from Shanghai Shenhua F.C., a veteran CSL team, signed an open letter vowing to "respect the law and social morals."  
"We resolutely oppose any behavior that damages the image of Chinese soccer," the letter said.
Editor: Vincent Chow.
(Header image: Du Zhaocai at a conference in Dalian, Liaoning province, Oct. 26, 2018. IC)