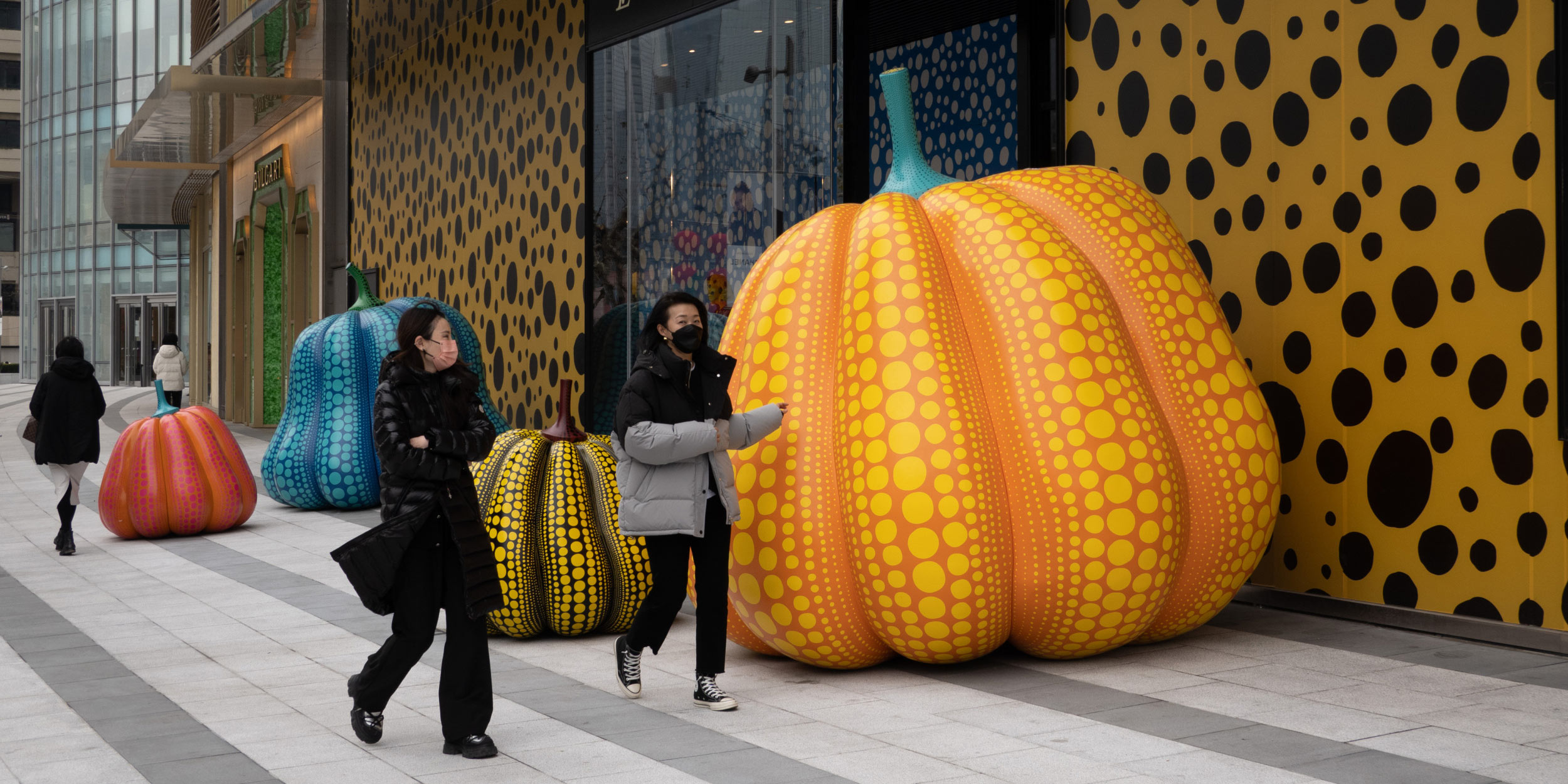 NEWS
Int'l Luxury Brands Embrace E-Commerce to Attract Chinese Buyers
Sales of high-end products online have dramatically increased compared to offline shopping.
International luxury brands are increasingly tapping in on e-commerce to drive their business growth in China, industrial insiders said, as demand for premium products and services is expected to see a speedy recovery following the dismantling of pandemic control measures.
The COVID-19 control measures in the past three years prompted many luxury brands to gravitate toward online channels, as access to physical stores remained largely limited for many, Li Yi, a senior executive at Buy Quickly, a Shanghai-based e-commerce service provider, told Sixth Tone on Wednesday. The company now serves nearly 120 international fashion and beauty brands — including Richemont, Kering, and LVMH — in their e-commerce business in China.
"They might be the last to jump on the e-commerce bandwagon, but they've gradually made a foray and picked up the pace," Li said during a media briefing highlighting the company's works.
After experiencing a turbulent 2022, analysts expect a rebound in consumption of luxury goods in China and robust growth in the long term with more middle- and high-income consumers. While global consultancy Bain & Company estimated the same level of sales from 2021 to be reached sometime between the first and second half of 2023, a report by PricewaterhouseCoopers last year showed the Chinese luxury market would reach 816 billion yuan ($119 billion) in 2025, accounting for about a quarter of the global luxury market share.
Sales of luxury products online have particularly boomed, witnessing a 31% growth in transactions in 2022 and comprising 40% of all sales of such products, according to Yaok Institute, a high-end lifestyle research organization in China. The trend of shopping online for such items is mostly prevalent among young shoppers who prefer ordering through major e-commerce platforms such as Tmall and JD.com.
To cater to changing consumer habits, luxury brands have also opened their own flagship stores on e-commerce platforms in addition to their official websites in the past few years, with the American jewelry brand Tiffany & Co. becoming the latest to announce the launch of its first third-party online retail store on JD.com.
Some luxury brands have also experimented with livestreaming to attract potential consumers. Since 2020, brands such as Chanel, Dior, and Louis Vuitton have either launched new items or sold some of their products via livestream.
But Li from Buy Quickly said most of the brands are still cautious about entering and expanding their presence on livestreaming channels.
"They make sure everything is ready so as to avoid any crises that could sabotage the brand image and reputation," Li said.
(Header image: Women walk past an art installation by a Louis Vuitton store in Shanghai, Feb. 1, 2023. Wang Gang/VCG)