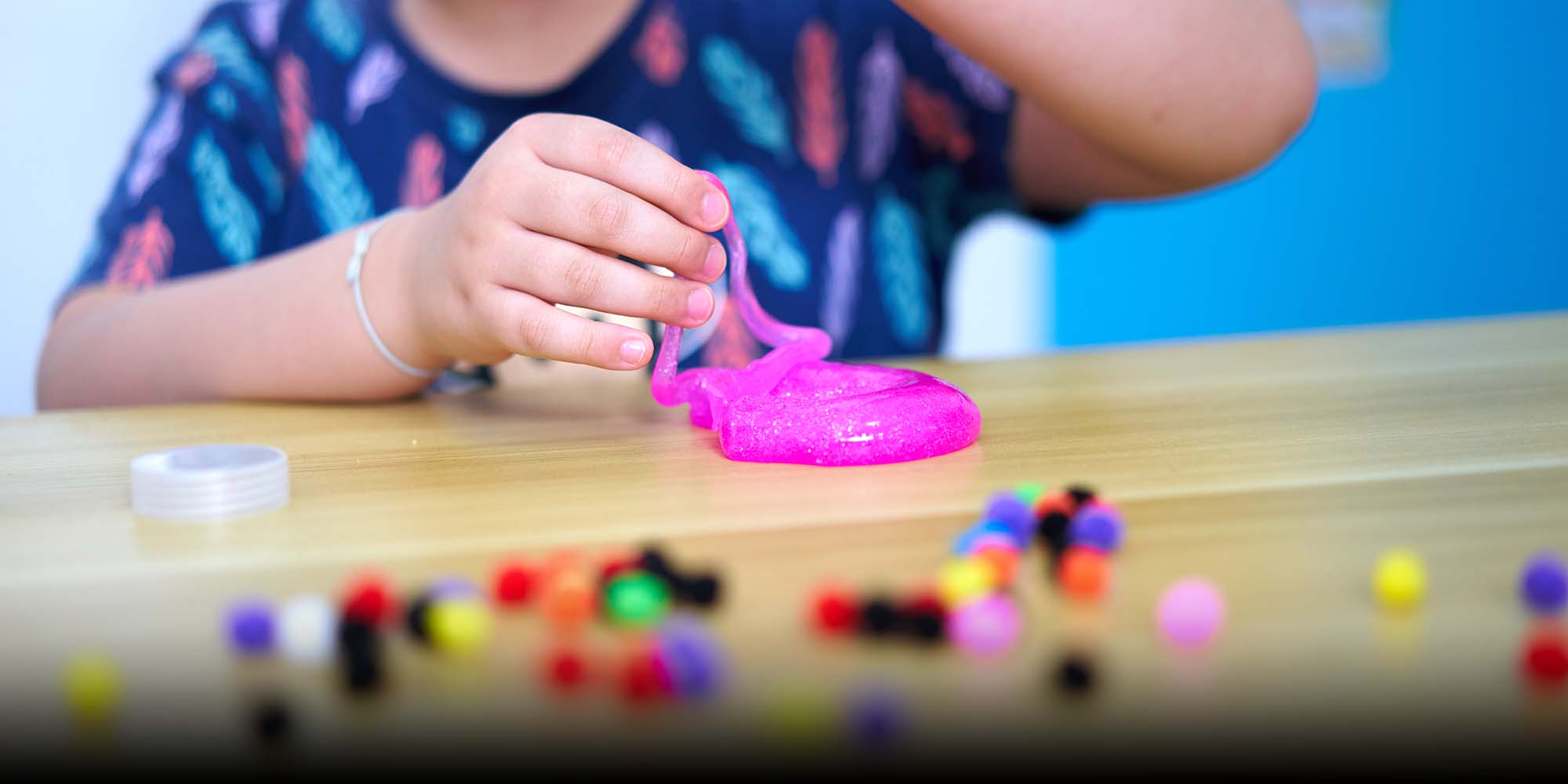 NEWS
Children's Slime Toys Under Scrutiny Over Toxic Chemical
One nonprofit is calling for the improvement of toy safety standards in China.
Popular slime toys for children in China were found to contain excessive amounts of a toxic chemical, drawing renewed public attention to the safety of children's products in the country.
Only 10 out of 30 crystal mud slime bestsellers sold on major Chinese e-commerce platforms met the European Union's standards for borax contained in toys, according to a new report. The level of borax, a crystalline substance commonly used in detergents, cosmetics, and ceramic products, was seven times higher than EU standards.
The report was released by Toxics-Free Corps, a Shenzhen-based nonprofit that focuses on chemical safety and public health issues, to coincide with World Consumer Rights Day on Wednesday.
Children playing with slime toys, which contain high levels of soluble borax, are at high risk of poisoning, especially if they have cuts on their skin or touch their mouth when playing, the report said. Excessive doses of the harmful chemical can cause headaches, vomiting, nausea, and even lead to comas.
Wu Huixian, a researcher at Toxics-Free Corps and a mother of a 5-year-old son, told Sixth Tone that she became aware of slime toys in 2021 while shopping with her child. She then quickly researched the toys available on the Chinese market to find out more about their chemical composition.
"A quick online search showed I was right," she said. "I stopped my son playing with the toy immediately after learning about the possibilities of borax transmission."
In China, increasing concerns over children's safety with toys, foods, and skincare products have prompted several nonprofits to launch independent quality tests of the children's products. Parents have been so worried that one father even started his own company to test kids' products for toxic substances.
Referring to slime toys, Wu said the absence of borax standards for toys in China was the main obstacle for regulating the market — the country has set transmission standards for eight chemicals in toys, but borax is not among them. For that reason, Toxics-Free Corps used the EU standards for their research.
The nonprofit is currently also partnering with major e-commerce platforms such as JD.com and Taobao to raise awareness of toxic slime toys. A search on Taobao for the product yielded thousands of results, with one of the most popular stores logging in more than 5,000 orders per month.
The new report said that online retailers, including JD.com and Tmall, had rolled out preliminary quality test standards for crystal mud vendors. But the e-commerce platforms were quoted as saying that they themselves had "limited professional knowledge" of the matter.
"With so many toys sold on the market, it's really difficult for parents and platforms to tell which ones are poisonous and harmful," Wu said. "There should be a clear and mandatory standard that helps the public to identify hazardous toys."
Editor: Bibek Bhandari.
(Header image: VCG)