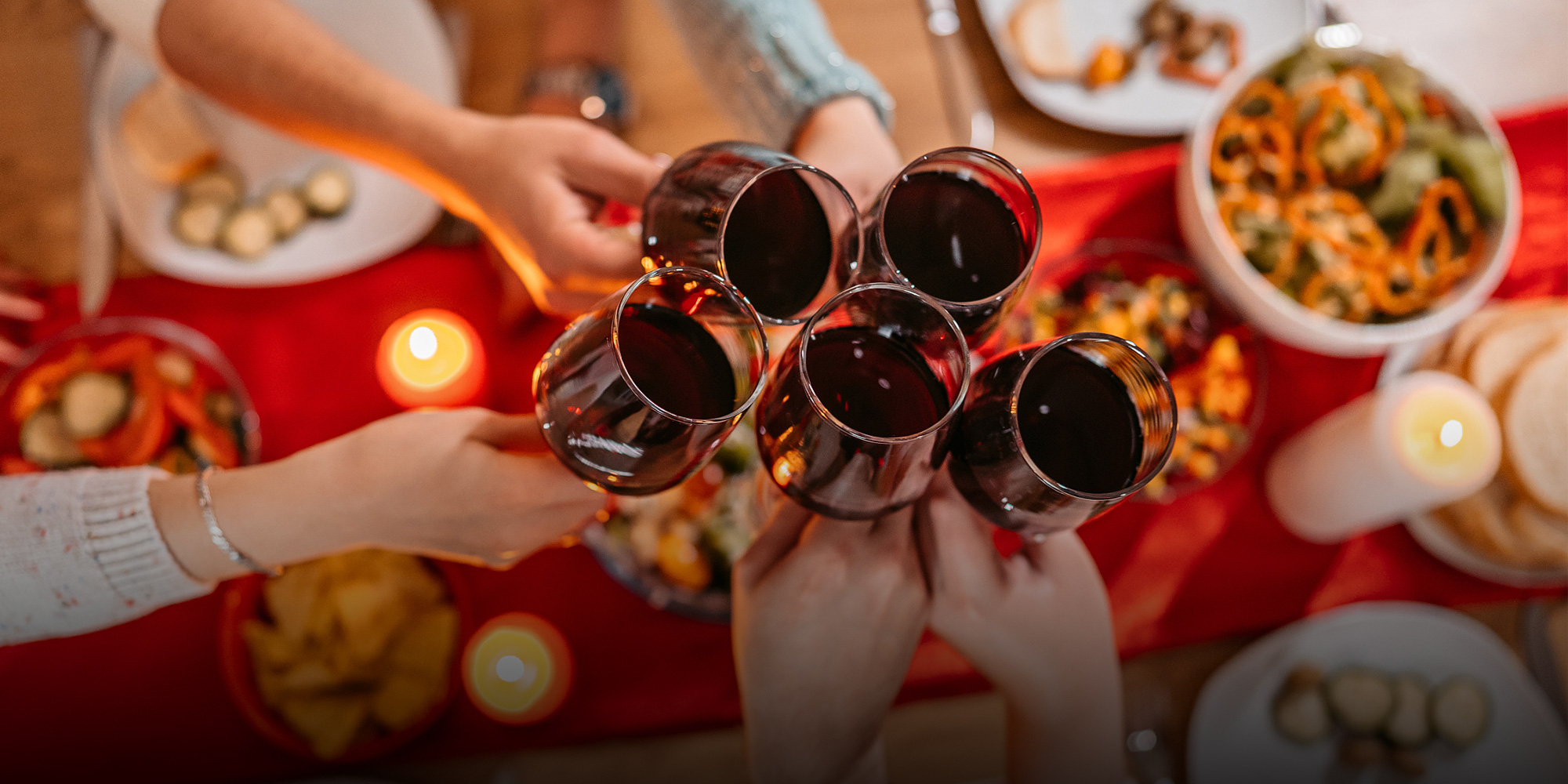 VOICES & OPINION
For Chinese Wine Lovers, It's a Whole New World
Low-cost wines from nontraditional regions like Australia and Chile have won over young consumers and made wine an everyday drink.
This is the first article in a series on China's changing wine scene.
When it opened in 1982, the Beijing Jianguo Hotel offered a rare taste of international luxury to weary business travelers from Hong Kong and around the world. The first partially foreign-invested luxury hotel on the Chinese mainland, a single night's stay cost between $90 and $120, or more than half the average annual salary of a Chinese worker at the time. To lend it an air of old-world luxury, Hong Kong wine trader Thomas Yip helped stock the Jianguo's wine list with expensive bottles from some of Europe's most respected châteaux.
At the time, the average Chinese person knew little about wine: At banquets, business executives and government officials often downed whole glasses of expensive French vintages in a single gulp, as if it was sorghum liquor. Nonetheless, wine consumption, especially French wines, quickly became an important symbol of class status, in large part due to dealers like Yip and the influence of Hong Kong cinema, in which filthy rich investors and CEOs popped bottles of '82 Lafite with astonishing regularity. Chinese consumers of that generation might not have been able to locate Bordeaux on a map, but they knew what it represented: money, status, and sophisticated taste. 
That's no longer the case. To many young Chinese wine-lovers, expensive bottles from the world-famous vineyards of southwestern France now seem dull and old-fashioned, while so-called new world wines from non-traditional wine growing regions like Australia, Chile, and South Africa are on the rise. This shift is as much conceptual as it is a matter of taste, as Chinese consumers rethink their drinking habits and perceptions of wine.
Old-world European wines dominated the Chinese market for decades. Availability expanded dramatically after 2001, when China joined the World Trade Organization and cut import duties on European wines, and the market peaked in 2012. Even then, however, they were typically consumed under the glittering chandeliers of five-star hotels by business elites in gowns and tuxedos.
In 2013, the Chinese government launched a massive anti-corruption crackdown, and the consumption of high-end wines at official banquets or their use as gifts to grease the wheels of government procurement became dangerous. The anti-corruption campaign had severe consequences for the high-end French wine market in China, but so did the reduction in import duties for other countries beginning in the mid-2000s, including Australia, New Zealand, and Georgia. Wines from these areas, which were marketed on their high quality and good value, quickly flooded China, even undercutting local producers on price. In the process, they punctured the aura of prestige that once shrouded imported wines and helped make the beverage an everyday drink.
Whereas a bottle of wine from an old-world château might cost 800 to 900 yuan ($120 to $133) — while domestic producers working with inferior technology typically charge over 100 yuan per bottle — imported new-world wines can cost 50 yuan or less, making them a no-brainer for price-sensitive Chinese consumers.
The first big winner of this shift was Australia, as the country's Penfolds wines became a sought-after commodity among China's emerging middle class. But even after the Chinese government accused Australian producers of "dumping" cheap wines and imposed harsh tax penalties in 2021, shoppers simply switched to South African, Argentinian, and, more recently, Chilean alternatives.
The public image and flavor of new-world wines fits the shifting demographics of Chinese wine-drinkers. Among members of the post-'80s generation, wine tasting is an increasingly popular means of socializing, and the ability to identify or select an affordable yet delicious bottle has become a kind of cultural capital. New world wines are also characterized by their freshness and "drinkability," meaning they don't need to be livened up for hours in a decanter before being consumed and are more suited for casual get-togethers.
Young Chinese also tend to be more internationalized, and many fans of new-world wines have study experiences in countries like Australia, New Zealand, or the United States. Lily Chen, a 23-year-old who spent two years in Australia, joked that after drinking cheap Australian wines for so long, she's "unused to" higher-end French brands.
Often, consumers like Lily buy from retailers who are themselves just returned from overseas. Dong Yifei, a 41-year-old millennial living in the southwestern city of Chengdu, first fell in love with affordable, high-quality Chilean wine during a yearlong stay in that country. When he returned to Chengdu, he opened up a wine store specializing in bottles imported from Chilean vineyards. His emphasis on price has won him a steady base of young consumers, especially early career professionals, and his best-selling bottle costs just 50 yuan.
In Dong's view, the complex classification system of old-world vineyards — once an important selling point — has become more burden than boon. He sees these systems which divide châteaux into multiple tiers, as excessively complicated: Even after explaining the systems to customers for what feels like hours, they still seem bewildered.
While old-world wines are still respected, they no longer dominate the Chinese imported wine market like they used to, as changes in consumer demographics and the way wine have given the new world an intoxicating allure. Even the Jianguo Hotel, which has long since been outstripped by its competition in the luxury market, seems to recognize this. The hotel's in-house restaurant no longer offers a wine list rich in French imports, but its social media page does advertise a 2023 Lunar New Year "gift pack" — two bottles of wine, grown locally in the Beijing suburbs.
Translator: Lewis Wright; editors: Cai Yiwen and Kilian O'Donnell.
(Header image: Urbazon/VCG)