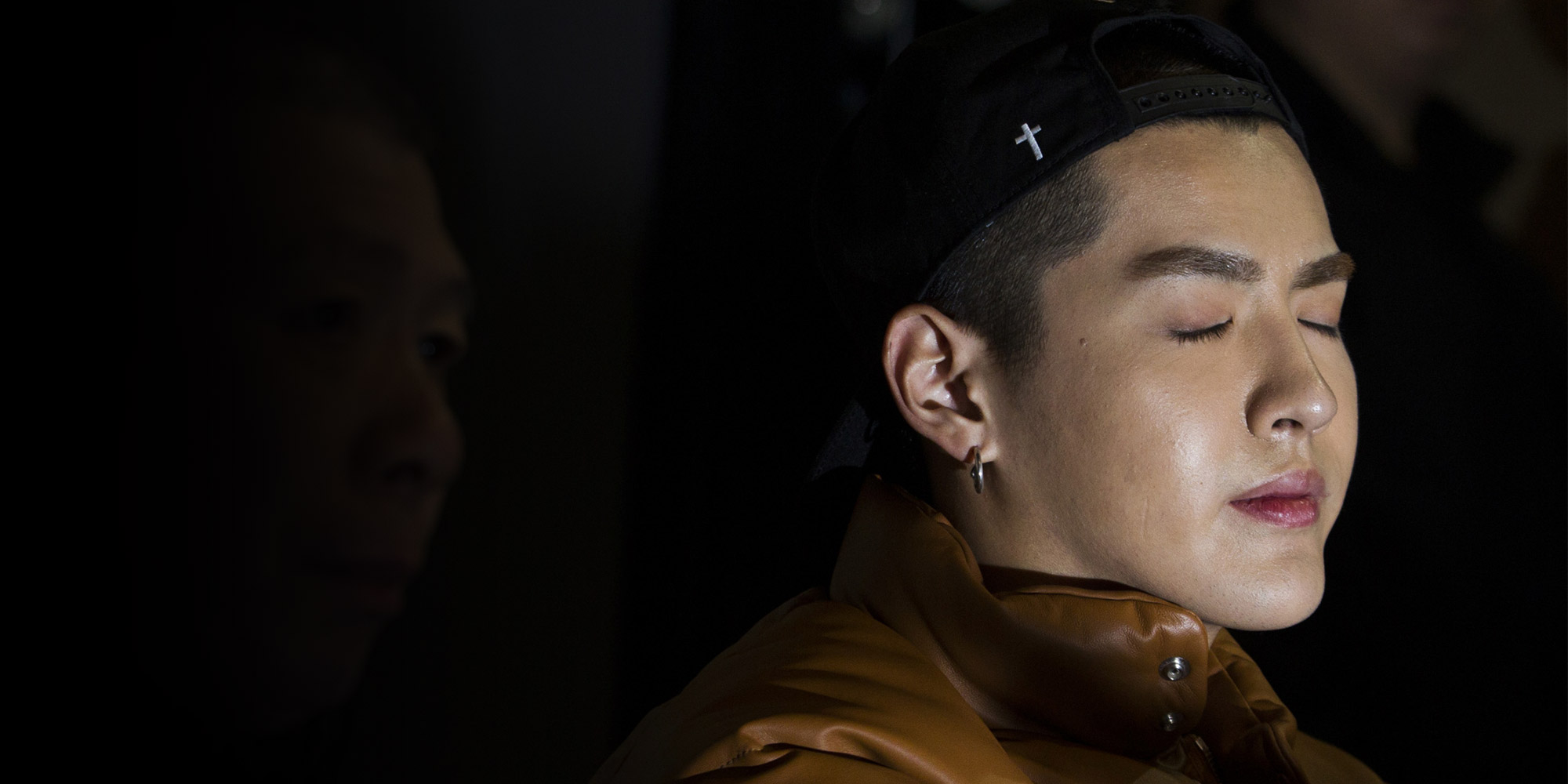 NEWS
Pop Idol Kris Wu Gets 13-Year Prison Term for Rape, Other Crimes
The Chinese-Canadian star was detained last year after being accused of "tricking young women into sex."
The Chinese-Canadian pop star Kris Wu has been handed a 13-year prison sentence for rape and other offenses in one of the most high-profile punishments for such crimes.
Wu was sentenced to 11-and-a-half years for rape and 22 months for "gathering people for promiscuous activities," according to the verdict published by Beijing's Chaoyang District court Friday. The court also slapped the pop star with a deportation order after completing his prison term.
The verdict came just over five months after the trial began at the same Beijing court in June of this year.
Wu, a former member of the popular Korean boy band EXO, was detained by Beijing police in July 2021 after investigating complaints that the pop star had "repeatedly tricked young women into sex." A teenager, who identified herself as his ex-girlfriend, also accused him of raping her while she was drunk.
The singer had denied the allegation at the time, saying that he would "walk into prison myself" if there was "any such behavior."
Wu rose to fame in China after embarking on a solo singing career in 2014, soon becoming one of the country's most recognized stars. He amassed millions of fans and banked on brand endorsements through his music and films, as well as coining catchy online buzzwords such as "skr" and "do you freestyle?"
But amid allegations of sexual misconduct, many brands and fans quickly ended partnerships and distanced themselves from Wu. Other celebrities like Wu, often known as "little fresh meat" for their boyish charm, have also been subject to boycott campaigns amid similar allegations.
The verdict against Wu comes at a time when rights activists have been calling for harsher punishments against perpetrators of sexual abuse amid shocking incidents of violence against women. In September, the main perpetrator involved in attacking a group of female diners in the northern city of Tangshan was handed a 24-year prison term, while 27 others were given varying jail time and fines.
The punishment also follows a crackdown by authorities on the country's entertainment industry after a number of high-profile celebrity scandals involving tax evasion and contract fraud, among others. Most recently, in September, police detained actor Li Yifeng for allegedly soliciting sex.
Editor: Bibek Bhandari.

(Header image: Kris Wu during a film promtion event in Hangzhou, Zhejiang province, 2015. VCG)