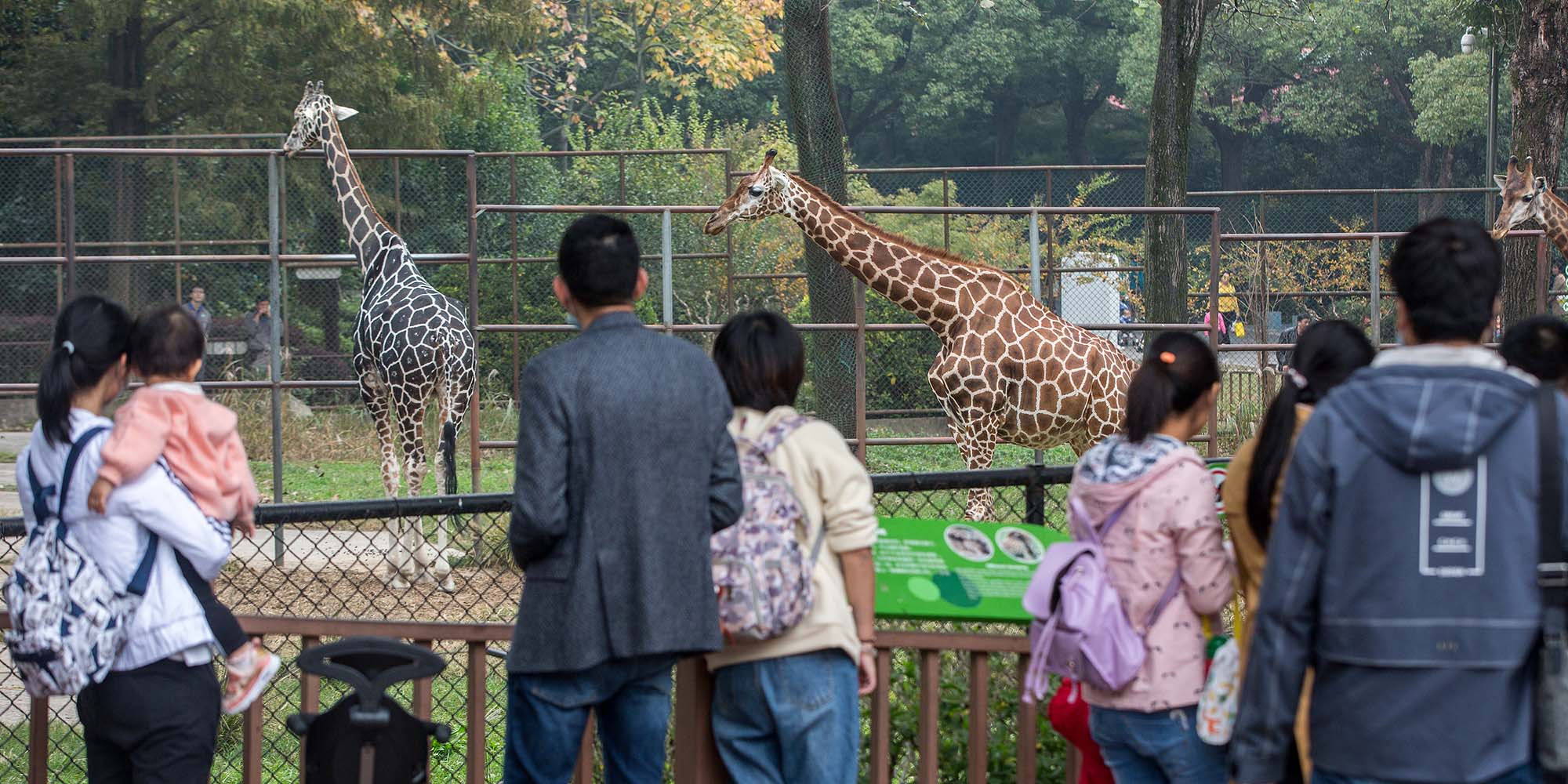 NEWS
Nanjing Zoo Encourages Virtual Animal Adoption Amid Cash Crunch
The zoo is resorting to diversifying how it generates revenue as pandemic restrictions have squeezed its income.
One of China's largest zoos is pleading with the general public to digitally adopt its animals and partly help foot its bills, as strict COVID-19 control measures and reduced traffic have dealt a blow to its finances.
The Hongshan Forest Zoo in the eastern city of Nanjing is offering 30 kinds of animals, including Siberian tigers, red-crowned cranes, and pandas, for virtual adoption, according to its mini-app on the social and messaging site WeChat. Those willing to adopt are required to provide detailed personal information and pay a fee ranging from 800 to 2,000 yuan ($110-$280).
China's relentless coronavirus curbs have impacted several entertainment and recreational venues. In 2020, the Nanjing zoo made 40% less than the previous year from ticket sales, and only had little over half a million yuan in its bank account at its lowest.
Ticket revenues have been a crucial revenue generation for Hongshan Forest Zoo, accounting for 80% of its total income, and it's the only state-owned zoological institute in China that's not funded by the state.
The zoo started its in-person adoption program in 2001, which allowed people to feed the animals and clean their enclosures under the guidance of its employees. The e-adoption initiative was added in 2019 along with a livestreaming feature the previous year, which broadcasts the daily routines of some of the 30,000 animals it houses.
"The live broadcasts have been popular. There are always tens of thousands of people watching," a member of staff at the zoo told domestic media, adding that it had collected nearly 2.63 million yuan from 180,000 donors as of Tuesday.
Some 150 animals in the zoo have been virtually adopted, according to Tencent News. Caracals, meerkats, giant pandas, and red pandas have all been paired with human companions.
"The ticket price of the zoo hasn't risen in the past 20 years … even during the pandemic, the zoo stuck to its principles that all animals must be fully fed while the staff could go hungry," one user said on microblogging platform Weibo, along with a photo of the adoption certificate. "Now it's time for us to support the zoo that has filled our childhood with happy memories."
Editor: Bibek Bhandari.
(Header image: Visitors watch giraffes at Nanjing Hongshan Forest Zoo in Nanjing, Jiangsu province, Nov.1, 2020. VCG)