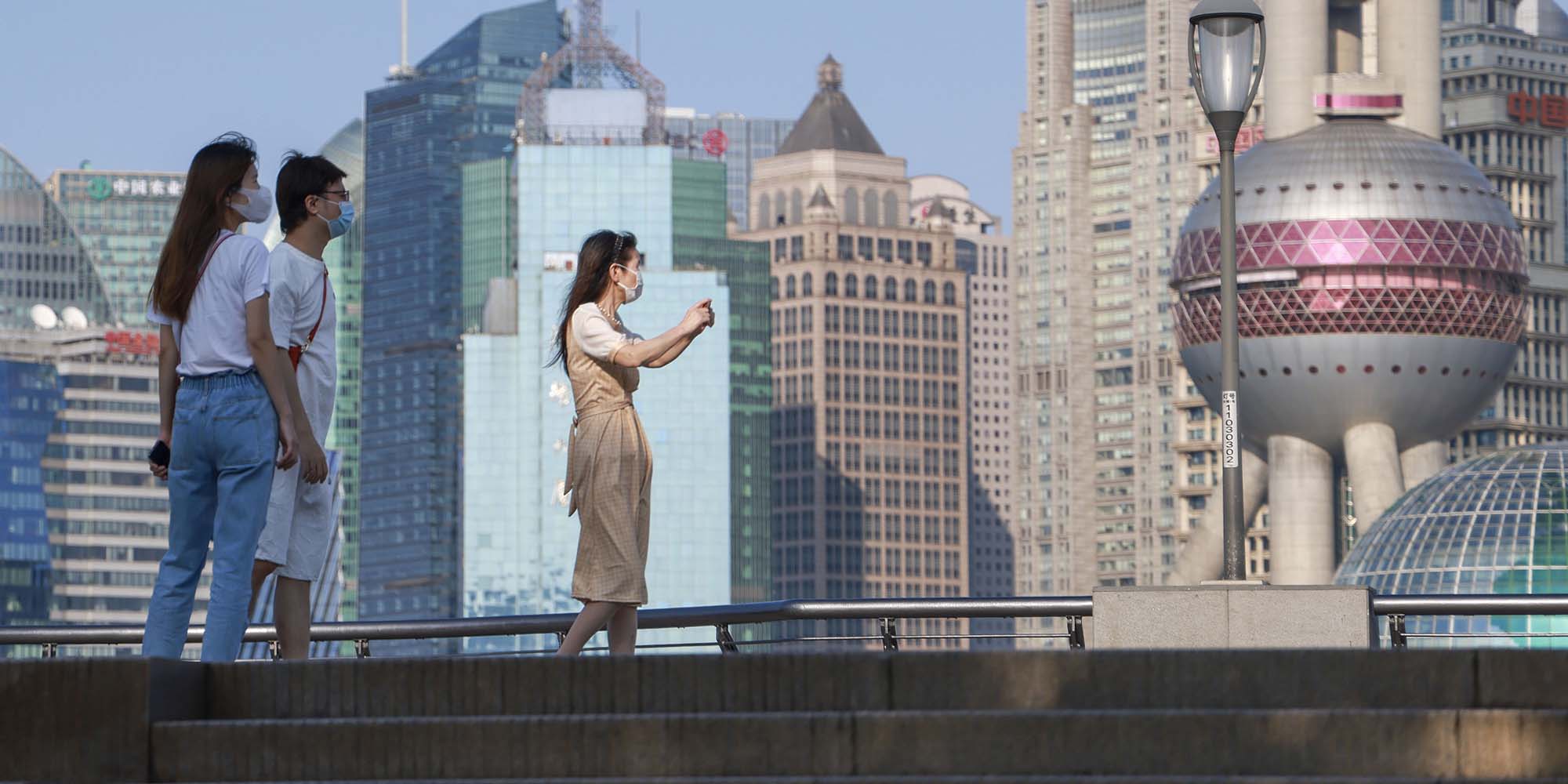 NEWS
Shanghai Lures Graduates From Top Global Schools With 'Hukou'
Authorities are giving hassle-free household permits to those from the world's top 50 universities who have full-time jobs in the city.
Shanghai is aiming to attract global talent from some of the world's best universities by immediately granting them the hard-to-get household registration document known as the hukou, as the city plans to build back its workforce trimmed by COVID-19 lockdowns.
Chinese graduates from the world's top 50 universities — as ranked by the Times Higher Education and Shanghai Ranking's Academic Ranking of World Universities, among others — with full-time employment in the city will be offered a hukou immediately, the Municipal Human Resources and Social Security Bureau said Tuesday. Those from universities ranked 51-100 can apply for a hukou after paying social security for six months.
China introduced the hukou system in the 1950s and is tied with a list of social benefits from access to public education and health insurance to being able to buy property. A Shanghai hukou is generally based on a points system, awarded according to one's educational background and work experience and usually takes years for out-of-town graduates to secure.
"This policy is very attractive to me because it significantly lowers the threshold for getting a hukou in Shanghai," said a student surnamed Wu. "It's like it was given to me for nothing."
Shanghai's new policy comes as the city faces a growing shortage of foreign talent after over two years of strict border controls and a two-month citywide lockdown to curb the COVID-19 outbreak. The central government hasn't released related data, but Jörg Wuttke, president of the European Chamber of Commerce in China, reportedly said that the number of foreigners in China has halved and it could halve again this summer.
During a talent service innovation forum last December, a Shanghai official said that the city "is longing for global professionals more than ever." A survey that same month also found that local companies were prioritizing hiring professionals in industries such as electronic information, automobiles, high-end equipment, advanced materials, life and health, and fashionable consumer goods in 2022.
In recent years, to attract talents from across the country, some smaller cities have also introduced policies to reduce the hassle of obtaining a hukou. In 2019, China scrapped restrictions on household registration for cities with fewer than 3 million people.
In the wake of Shanghai's new policy, students like Lin Jiaxin are reconsidering their original plans, even though she's concerned about her university's ranking. She planned to work a few years in the United Kingdom before returning to her hometown in southern China, but is now weighing up the option of working in Shanghai.
"If I could find a job in Shanghai, I think it would be a good idea to develop my career there," she said, adding that her parents have been encouraging her to settle down in a big city like Shanghai.
Editor: Bibek Bhandari.

(Header image: VCG)