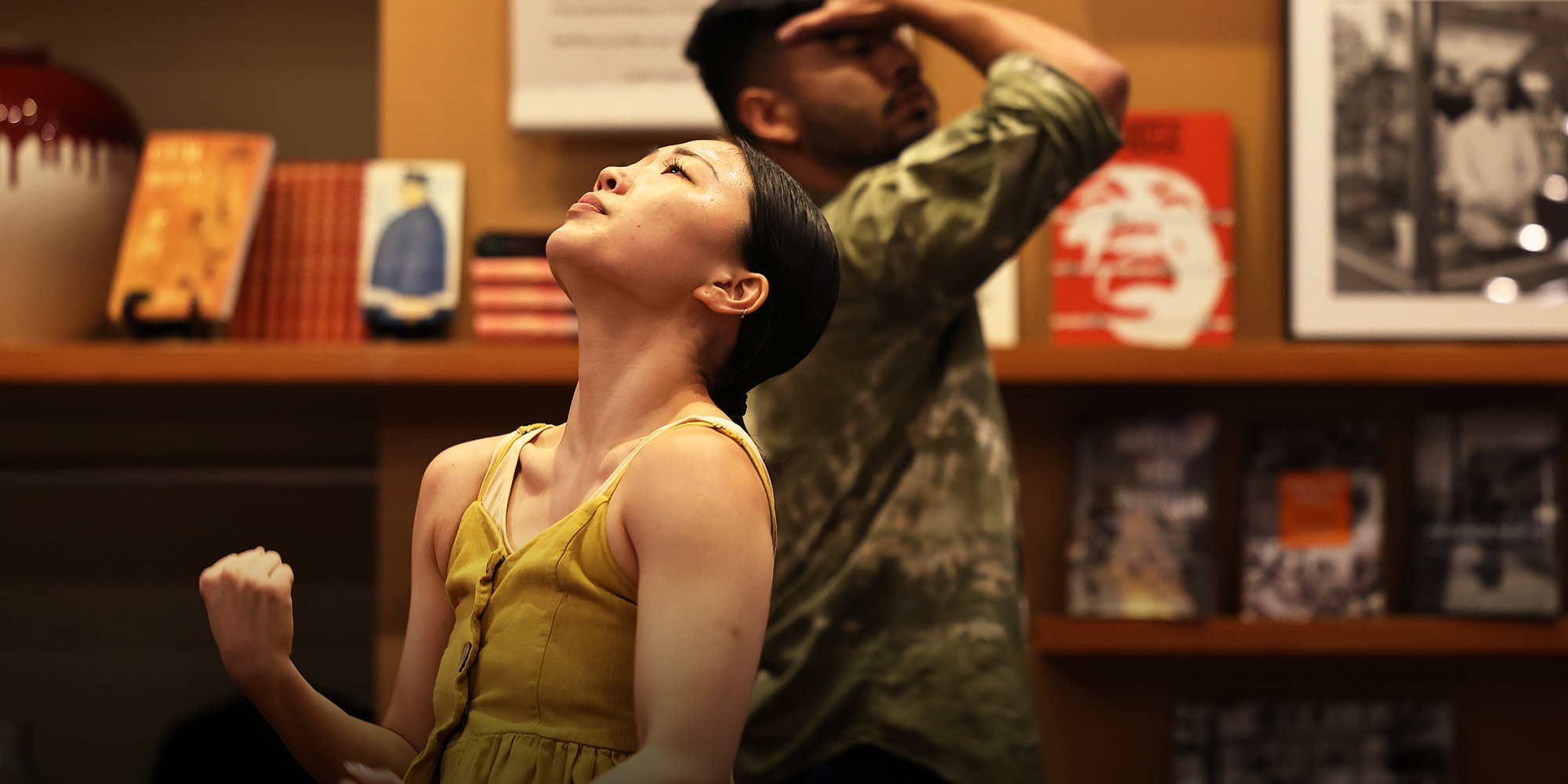 VOICES & OPINION
For Chinese Abroad, a Winter Olympics-Sized Hangover
The Games highlighted how even star athletes of Chinese descent like Eileen Gu and Nathan Chen must walk a tightrope to be accepted. What does that mean for everyone else?
The curtain may have fallen on the 2022 Beijing Winter Olympics, but its ramifications are still being felt. All Olympics are political to an extent, and this year's Games were colored as much by identity politics as geopolitics.
On one level, the competition was a triumph of international amity and integration. At a time when China's relations with much of the rest of the world are fraught — and attacks on Asians globally seem to be an almost everyday occurrence — viewers were given a stunning reminder of just how enmeshed the country and its people have become in the international system. Athletes of Chinese heritage won medals for countries ranging from the United States to Hungary, while within China, media coverage of the American-born skier Eileen Gu and the country's largely naturalized hockey team led many to reflect on what it means to be Chinese.
Across the Pacific, however, there was little sign that the triumphs of individual athletes like Gu or Chinese American figure skater Nathan Chen would lead to a relaxation of the elevated tensions Asian Americans have been living with for the past two years. If anything, their mixed identities threatened to overshadow their accomplishments. This was particularly true of Gu, as many Americans expressed discomfort with her decision to represent China rather than her country of birth. On Fox News, a host called her "ungrateful" for taking advantage of American resources and training facilities before choosing to represent a geopolitical rival; the reaction on social media was even harsher.
Chen, who turned in a record-breaking performance in the men's short program on his way to a gold, largely evaded such criticism. Yet some outlets still chose to focus on his ethnic background rather than his on-ice accomplishments, as when The New York Times ran a story on the "Asian American pipeline" in figure skating that has led to the group being "overrepresented" in American skating rinks. It was another example of how even liberal media in the country still portray Asian American excellence as a threat.
These debates over identity were even more salient within the Chinese American community. While Chen was held up as a paragon of Asian American immigrant success and contributions to the country, many Chinese American social media influencers were critical of Gu. In one widely shared Chinese-language post, the author argued that Chinese Americans should learn from Chen, who is pursuing the "American Dream," and not Gu, who is merely "cashing out" for her own gain.
The article fully embraced and internalized the view that Chinese Americans need to show loyalty to America if they want to prove they belong and finally be accepted. Gu, the author argued, took advantage of American and Chinese resources to further her own interests, and in this way "betrayed" her country of birth. According to that logic, Gu brought shame to Chinese Americans and her actions exacerbated the problems we face in the U.S.
These views are dangerous. They reinforce the notion that Asian Americans are perpetual foreigners, regardless of where they were born, and need to prove their loyalty to America to be recognized as part of American society. Any act that ties them to their home country is a sign that they are not trustworthy. And that, in turn, can be used to justify anti-Asian hatred.
Gu has her defenders, of course. In response to accusations that she had taken advantage of the U.S., a few countered by arguing that she owed nothing to the country of her birth. In this telling, her success is not the result of national resources, but family sacrifices; it is her mother, who invested heavily in her skiing career, who deserves the credit.
This family-first explanation of Asian American success is problematic in its own way. In particular, the overemphasis on outliers like Gu places almost impossible expectations on immigrant families. While Gu's cultural and linguistic fluency — the product of frequent trips between China and the U.S. growing up — are worthy of celebration, the aspiring model is not a realistic standard for young Asian Americans. Even her popularity in China has caused anxiety among some Asian Americans, since her success sets a seemingly insurmountable bar: She's a model, a gold medalist, fluent in both languages, and now a Stanford undergrad.
Many immigrants or second-generation kids come from lower socioeconomic tiers. Even if their parents want to support them wholeheartedly, they'll still never enjoy the resources Gu had growing up.
In recent years, geopolitical conflicts and the COVID-19 pandemic have contributed to the escalation of anti-Asian racism around the world — or perhaps simply made that racism more visible. While we celebrate Asian Americans' success in the Olympics, it is also important to recognize that this racism continues to shape their possibilities and public perceptions of their achievements.
As long as loyalty tests exist, the liminal plight of Asians around the world won't change. It may seem odd that the same people shouting, "Go back to China" at Asian-looking individuals would also call an American-born athlete competing for China a "traitor," but the underlying sentiment is the same: Asians belong in Asia and cannot be trusted elsewhere.
Asian Americans face a constant struggle between their "American-ness" and lineage. Instead of subjecting Asian Americans to loyalty tests or forcing them to choose between the U.S. and their parents' home country, a better approach might be to recognize the complexities that define who they really are and celebrate them as a bridge between two cultures, rather than representatives of one or the other.
Editors: Wu Haiyun and Kilian O'Donnell.
(Header image: Members of the J Chen Dance Project perform at the Museum of Chinese in America in New York, July 15, 2021. Michael M. Santiago/Getty Images via VCG)