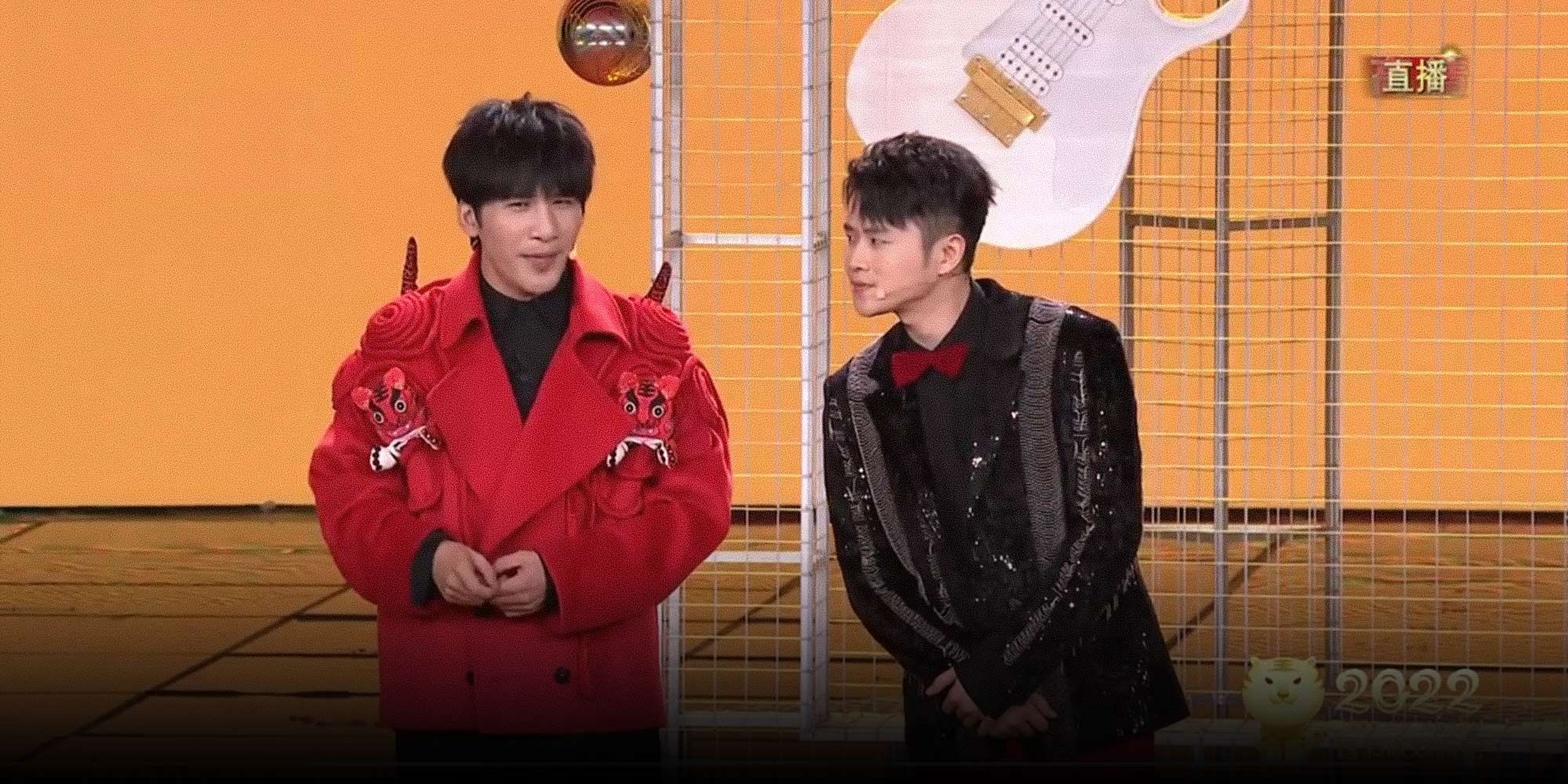 NEWS
Spring Festival Gala Gets a Taste of Standup Comedy
The live broadcast attracted nearly 5 billion views on digital platforms this year.
China's biggest annual television event, the Spring Festival Gala, included standup comedy segments for the first time in its decadeslong history amid the genre's growing popularity.
The musical talk show "Happy Vibe Duo" featured a standup comedian and a singer in its performance, coupling humor and social commentary during the four-hour live broadcast Monday. The pair incorporated the usual tropes faced by many during the Lunar New Year Eve dinners in their act, including grillings from family about wedding plans, having a baby, and bodyweight-related concerns.
China's standup scene has witnessed a surge in popularity in recent years, with shows like "Rock & Roasted" and "Roast" attracting millions of audiences. The genre has been commended for using comedy to dissect issues such as toxic masculinity and sexism, with performers like Yang Li gaining celebrity-like status.
"Standup in the gala means this form of performance is becoming mainstream and being accepted," Zhao Yiwei, a standup comedy fan from Shanghai, told Sixth Tone. "I could tell they were a bit nervous on stage, but at least they spoke against the things that annoy us or are fearful of while visiting relatives during the New Year holiday."
Monday's gala also included another popular comedy sketch called "Happiness Added Up Happiness," featuring actors Jia Ling and Zhang Xiaofei from the 2021 hit movie "Hi, Mom." The pair acted as mother-in-law and daughter-in-law, giving audiences a glimpse of how China's silver generation has embraced digital life and navigate their love life-related needs.
Viewers took to microblogging platform Weibo to share opinions on the gala, with many young audiences relieved that the sketches weren't used to lecture them, unlike previous years.
"It didn't push young people to get married or give birth," one commented. "It didn't try to be deliberately emotional either," another said.
The Spring Festival Gala first aired in 1983 and has since been an annual affair, with families gathering to watch the show and welcome in the new year. Apart from entertainment-related skits, this year's show touched upon important themes, including the upcoming Winter Olympics, COVID-19, the archeological discoveries in Sanxingdui, and Wang Yaping, the country's first female astronaut involved in its space station-building mission.
The gala, which is also the world's most-watched show, attracted nearly 5 billion views Monday on digital platforms, with preliminary data showing a "significant increase" compared with 2021.
Editor: Bibek Bhandari.
(Header image: From @春晚 on Weibo)