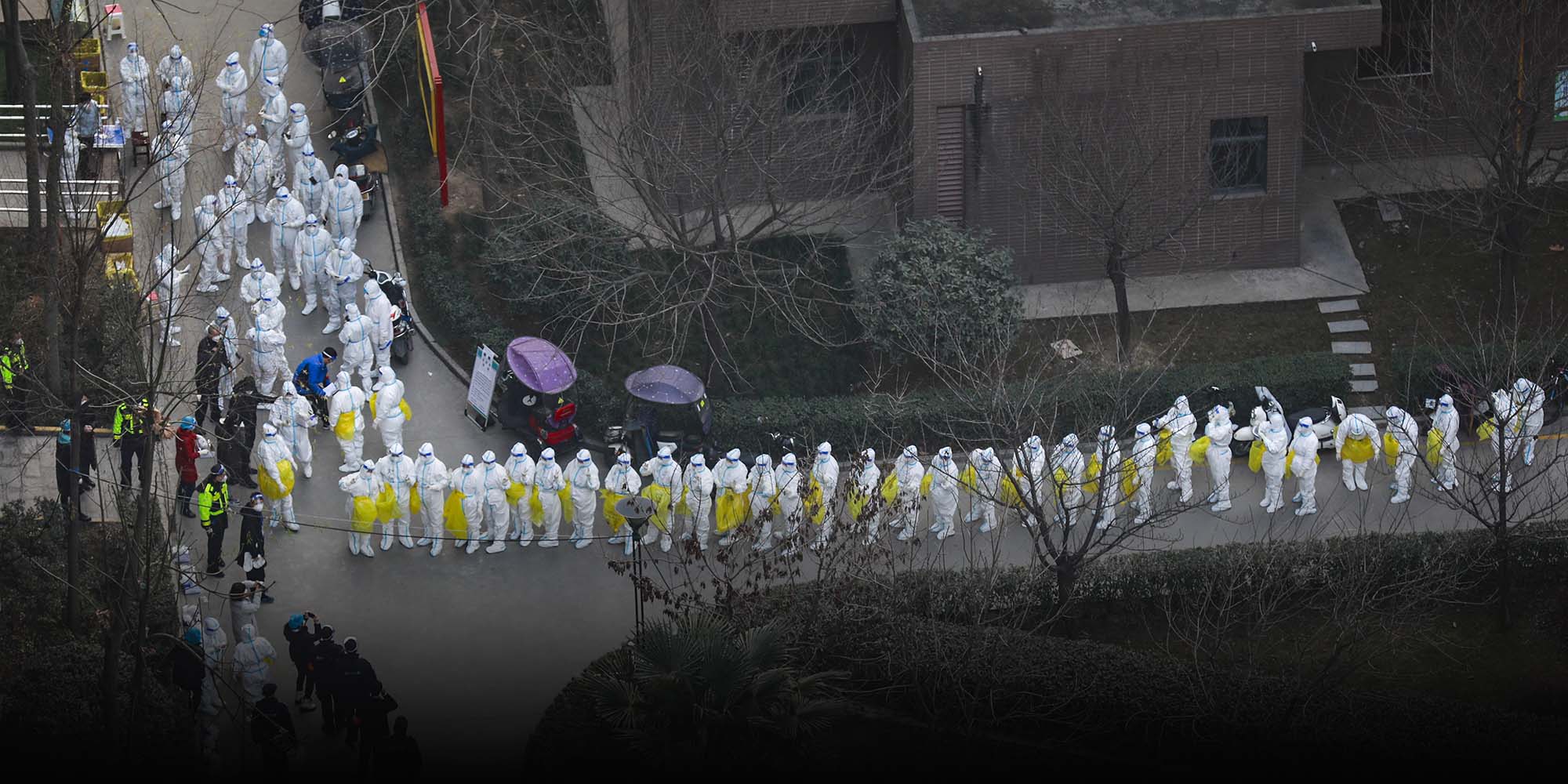 NEWS
Xi'an Residents Anxious as City Enters Day 13 of COVID-19 Lockdown
Coronavirus infections are gradually slowing down, though there are no signs of immediate relaxation to the curbs imposed to prevent its spread.
As the northwestern city of Xi'an entered its 13th day of lockdown imposed to curb the spread of COVID-19, residents shared anguished stories similar to those that emerged during the initial outbreak in early 2020.
Several residents complained online of the difficulties in securing food supplies, even after local authorities promised free door-to-door food delivery on Dec. 28, five days after they were placed in lockdown. Though food delivery workers are allowed to operate, many said the food delivery platforms were either out of stock or there were no couriers available.
At many of the city's hospitals, locals with non-coronavirus-related ailments struggled to receive proper medical treatments, according to domestic media reports. As hospitals largely remain under strict COVID protocols, there were reports of kidney patients struggling to access dialysis treatment, a pregnant woman unable to find a hospital for delivery, and — via a screenshot of a now deleted social media post that went viral — a man who died of heart attack after not being able to receive timely treatment.
Some stories evoked memories from the strict lockdown in the central city of Wuhan nearly two years ago. At that time, the city's 14 million people were unable to leave their homes for 76 days, and people struggled to continue with their daily lives as authorities battled to contain the virus.
Responding to complaints over dwindling food supplies, local authorities said over 3,400 tons of vegetables were sourced from neighboring provinces and cities as of Saturday, according to media reports. Xi'an officials also promised to set up community health care services and emergency hotlines to assist those requiring medical attention.
After a week of logging more than 100 daily cases, the coronavirus infections in Xi'an are gradually tapering off, though the city still accounts for the majority of the national caseload. As of Monday, the historic tourist city and capital of Shaanxi province registered 1,758 COVID-19 infections since the recent outbreak started on Dec. 9.
Over the past week, police in Xi'an have also arrested and fined three men for returning to their villages to evade the lockdown and save hotel quarantine costs, domestic media reported. While one of the men reportedly walked 100 kilometers through the Qinling Mountains, another biked for 10 hours in the winter night, and the third swam across an icy river.
Amid criticisms over its stringent virus control measures affecting the city's migrant workers and economically disadvantaged groups, Xi'an municipal government on Monday said they have accommodated over 200 stranded people in temporary shelters and spent around 6 million yuan ($1 million) on relief funds to help more than 8,000 people.
On Monday, the city of Yuzhou in neighboring Henan province also placed over 1 million residents in lockdown after discovering three asymptomatic carriers, which China doesn't include in its daily COVID-19 tally. The province found confirmed local infections in the cities of Xuchang and Luoyang that same day, while one case was reported in Zhengzhou, according to the National Health Commission.
Meanwhile, the coastal city of Ningbo in the eastern Zhejiang province has reported 24 confirmed local cases since Saturday, including a cluster at a clothing factory in Beilun District, home to some of its busiest container terminals. Gene sequencing showed 10 factory workers were infected with a mutated Delta variant that has been widely spreading in Vietnam and was unrelated to the previous outbreak in December, domestic media reported.
Editor: Bibek Bhandari.
(Header image: COVID-19 control workers gather at a residential area in Xi'an, Shaanxi province, Jan. 3, 2022. People Visual)