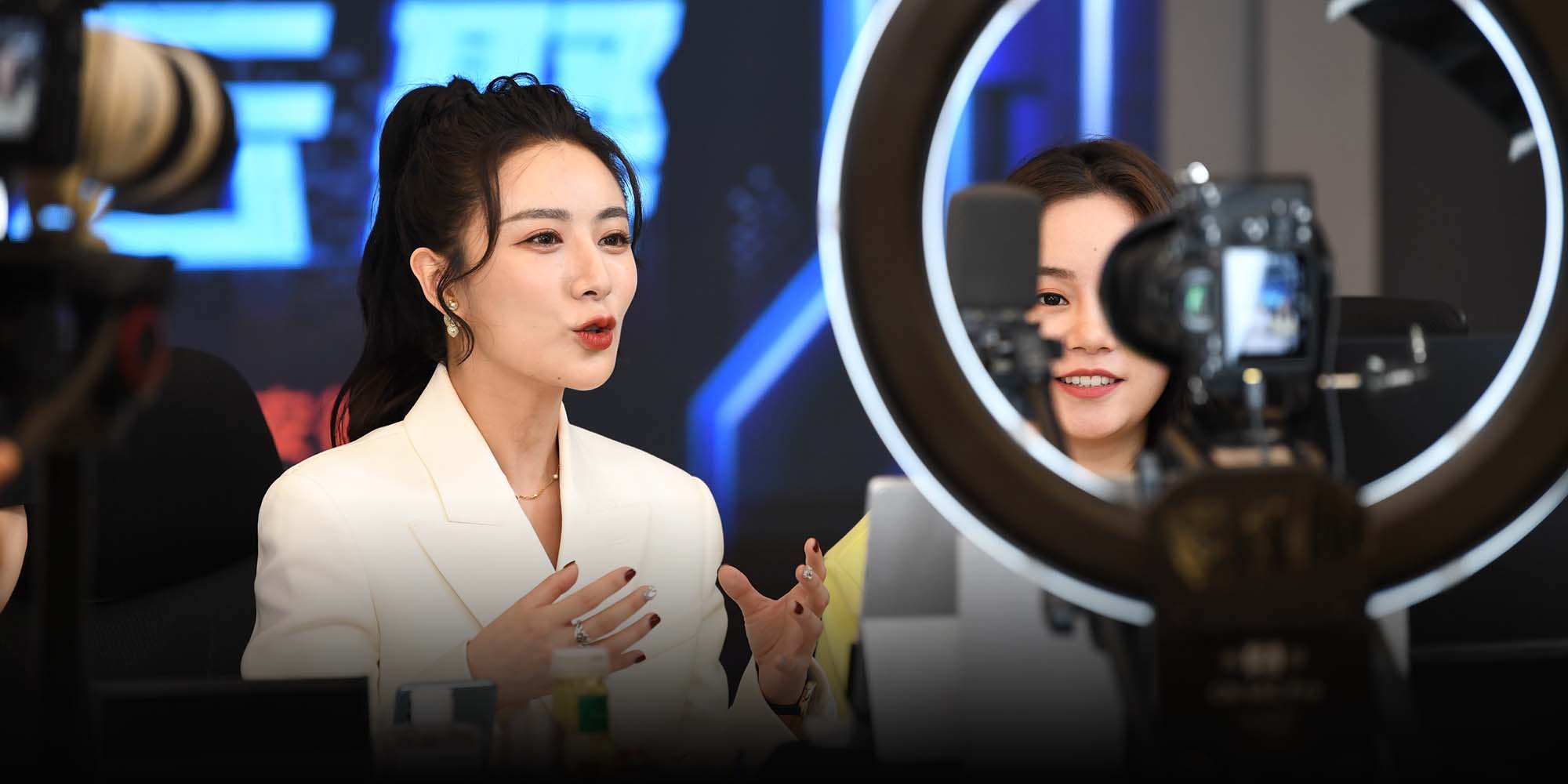 NEWS
China's Stream Sales Queen Vanishes Following Record-Breaking Fine
Top e-commerce livestreamer Viya deletes all public accounts after tax authorities issue $210 million fine for tax evasion.
The most trusted saleswoman in China, who built an empire on video product recommendations, is suddenly offline following a record-breaking fine for tax evasion.
China's online sales queen, Huang Wei, known online as Viya, was fined 1.34 billion yuan ($210 million) for tax evasion, tax authorities said Monday. Later that evening, her accounts were removed from all online platforms, including streaming services Taobao Live and Douyin, and microblogging site Weibo.
Huang was one of China's most popular e-commerce influencers, with nearly 80 million followers on Taobao as of November, and an estimated family net worth of 9 billion yuan. In the recent "Double Eleven" shopping festival, she sold about 8.2 billion yuan in goods on the first day, according to Taobao.
Tax authorities accused the influencer of evading taxes from 2019 and 2020 by concealing her personal income. By registering a labyrinth of businesses, many of which had no operations, Huang made her earnings appear to be the operating income of a sole proprietorship, which is taxed at a lower rate.
The streamer apologized via Weibo Monday afternoon. "I'm deeply sorry to society and to the people who have always supported and trusted me," she wrote. "I thoroughly accept the punishment made by the tax authorities."
Viya's fine is the latest in an ongoing crackdown on celebrity tax evasion, and the fifth such high-profile case since August. It also echoes a 2018 case against movie star Fan Bingbing, who did not appear in public for three months after a 1.3 billion yuan fine for tax evasion.
In November, two top livestreamers — Zhu Chenhui, better known as Xueli Cherie, and Lin Shanshan, who also goes by Lin Shanshan Sunny — were fined 66 million yuan and 28 million yuan for tax evasion, respectively.
Viya's $210 million fine is bigger than all previous celebrity tax fines altogether.
Over 1,000 livestreamers have voluntarily paid back taxes since September, after the tax administration promised lighter penalties for tax dodges who came forward, according to a Monday report by the Xinhua News Agency Monday.
Editor: David Cohen.
(Header image: Viya hosts a live show in Hefei, Anhui province, April 25, 2021. IC)